Laptops and MacBooks will not be available for loan during the Spring 2021 semester. If you are in need of a laptop contact the office of the Dean of Students.
The University Libraries have PC and MacBook laptops available for loan. Come to the circulation desk at the University Library, the Science Library, or the Dewey Library (MacBooks are not available at the Science Library). UAlbany students, faculty, and staff may borrow laptops for up to three hours, and they must be returned to the same library before it closes. Files must be saved to a removable external drive. Wireless printing is available using your UAlbany ID Card.
Image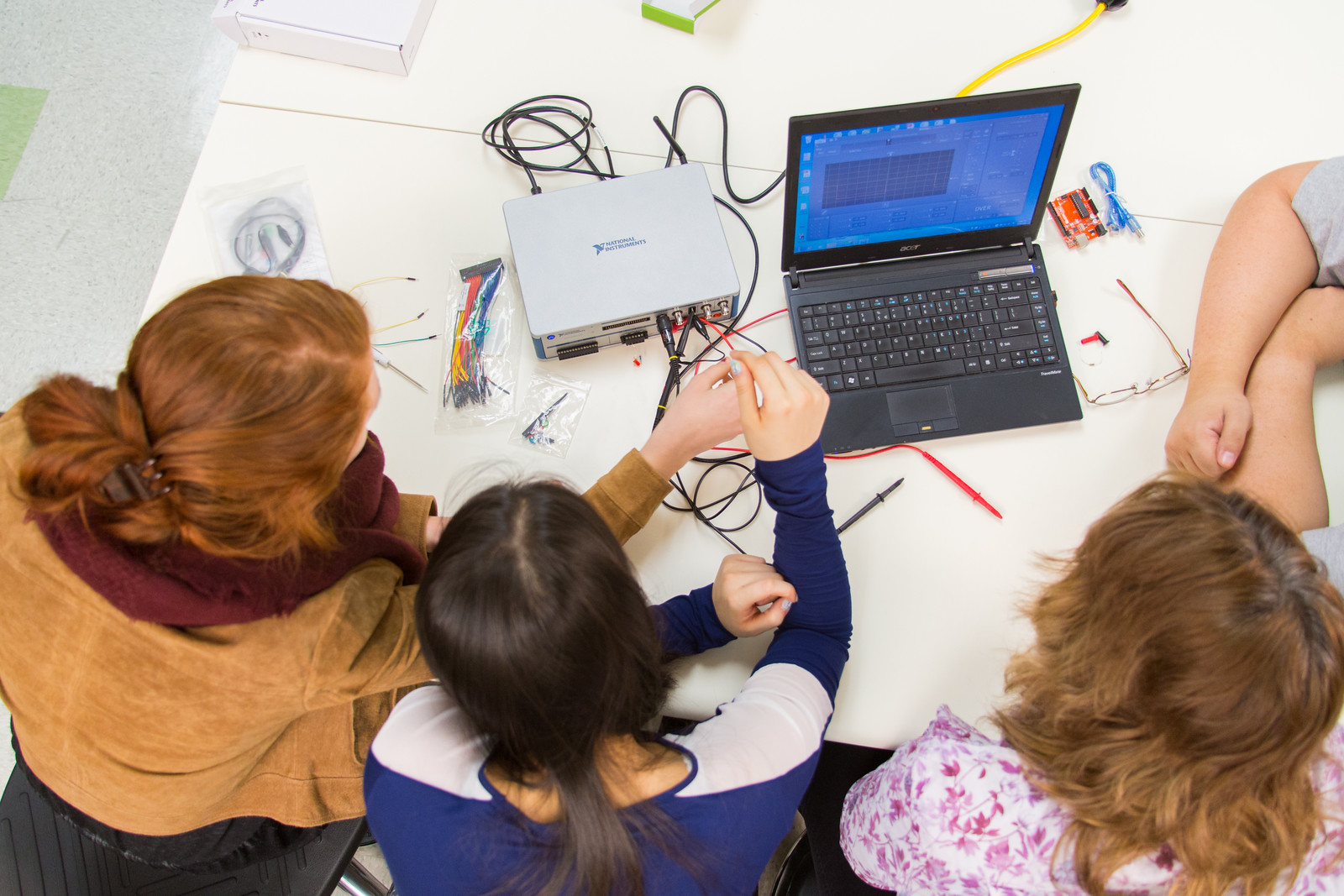 Software on PCs
Windows 10 Enterprise operating system
Microsoft Office Enterprise 2016
Microsoft Edge, Google Chrome, and Mozilla Firefox browsers
Adobe Acrobat Reader
Windows Media Player and VLC Media Player
Flash and Zotero plugins
FileZilla Client
Software on Macs
Apple OSX 10 operating system
Microsoft Excel, PowerPoint, and Word 2016
Safari, Google Chrome, and Mozilla Firefox browsers
Adobe Acrobat Reader
Adobe Air
FaceTime
Flash, Shockwave, and Silverlight plugins
FileZilla Client
iBooks, iMovie, iTunes
Audacity, Final Cut Pro, and Garageband
Terms of Use
Please be aware of the special overdue fines and terms that apply for laptop lending:
Software cannot be copied to or from the laptop, and any deliberate attempts to make modifications to the machine are prohibited;
Overdue fines are $15 per hour to a maximum of $225;
Each item must be returned in good condition or the borrower will be billed for replacement. Each piece is individually priced and inventoried. Details are available at the time of loan.
Laptops that are not returned within three days are considered lost and will be billed for replacement immediately. Registrar and Student Account blocks are applied immediately. An invoice for a lost laptop includes the full replacement value (approximately $2000), the maximum overdue fine ($225), and a $15 processing fee.
Where To Find
The circulation desk at the University Library, the Science Library, or the Dewey Library
(note: MacBooks are not available at the Science Library)