Image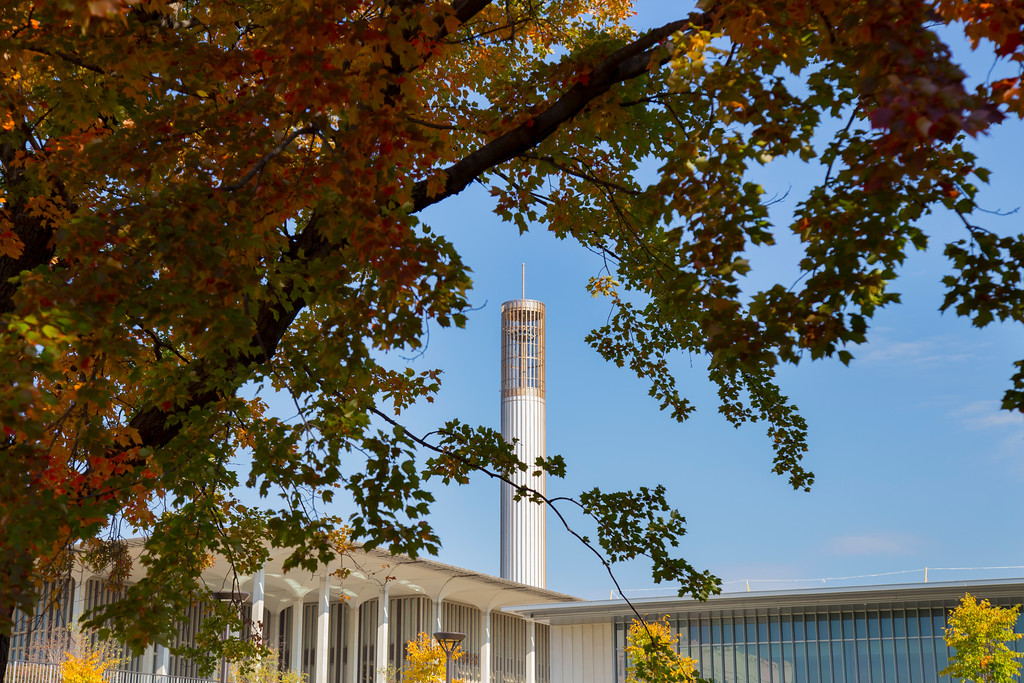 For the safety of our students, faculty and staff, the University Libraries are offering modified hours starting August 24, 2020.
Members of the University at Albany community may visit the physical locations during hours of operation. Entry into the University Library and the Dewey Graduate Library will require swipe-card access.
Community users may borrow circulating books, media and equipment through our "curbside pickup" service at its Dewey Graduate Library location.
Fall Semester Hours
Starting August 24 (updated Oct 5)
| | Mon-Thurs | Fri | Sat | Sun |
| --- | --- | --- | --- | --- |
| University Library | 9:00am - 11:00pm | 9:00am - 8:00pm | 10:00am - 5:30pm | Noon - 7:30pm |
| IMC and Video Chat Rooms | 9:00am - 8:00pm | 9:00am - 8:00pm | 10:00am - 5:30pm | Noon - 7:30pm |
| Science Library | 8am - 8pm | 8am - 5:00pm | Closed | Closed |
| Dewey Graduate Library | 9:00am - 6:00pm | 9:00am - 6:00pm | Closed | Closed |
For the most up-to-date information on hours, please stay tuned to this page and refer to our Weekly Hours page.
Adjustments to Library Policies
Access to Library Collections:
Library stacks are closed to ensure the safety of our patrons.
Please request items using the Libraries' Search Tool. Library staff will page requested items, and users will receive an email notification to schedule a pickup date and time. Items will be checked out to users just prior to the scheduled pickup time.
Pickup Location
Who can use it?
How to use it
Self-service Pickup Shelves
@ University Library
@ Dewey Library
Students, Faculty, Staff

Self-service Pickup Shelves are located inside the lobbies near the service desks.
UAlbany ID Card required to enter libraries.
To maintain confidentiality, requested items will have the users' first and last initials followed by their UAlbany ID numbers.

Curbside Pickup
@ Dewey Library
Students, Faculty, Staff, Courtesy Borrowers

Walk up to the Dewey Library's Western Ave. entrance and follow the instructions on the Curbside Pickup sign.
Staff will open the door and place requested items outside the door.

Office Delivery
Faculty, Staff

Supply your UAlbany campus office address on the request form.
Please note, the Science Library is not a pickup location, but Science Library materials may be picked up using any of the above pickup locations.
Interlibrary Loan and Document Delivery:
We will do our best to obtain requested items from other libraries. Our ability to obtain items is dependent upon other libraries' services and staffing. We may not be able to fill some requests as a result of this.
Returning books, media, and interlibrary loan materials
Please return materials to the book drops outside the University or Dewey Libraries. Please note that it may take up to two weeks for returned items to come off of your account. Return bins are emptied weekly, and materials will sit in quarantine for a week before being processed. If you are no longer in the Albany area, you can return books to another SUNY library. Contact them ahead of time so that you can inquire about their protocols. We will also accept materials mailed via USPS to:
University Library Circulation
1400 Washington Ave., LI-119
Albany, NY 12222
If mailing materials, the library recommends insuring the package to cover any damage or loss resulting from shipping.
Electronic Reserves services are available
The Libraries will make every effort to make book chapters and journal articles available electronically through Blackboard. Physical reserves will not be available for the Fall 2020 semester. Please consult with your subject librarian for alternate online content.
More information on electronic reserves is available at https://library.albany.edu/reserves/faculty#electronic.

Equipment Lending
All equipment is available for loan only at the IMC service desk. Reservations are recommended but not required. See https://library.albany.edu/imc/equipment. Please note that laptops and MacBooks will not be available for loan this semester.
Remote Learning Resources
Many library resources are available from anywhere in the world.
Tools frequently used to access library resources remotely:
For help with these tools, please see:
You may also request journal articles, book chapters, and other digital materials via our interlibrary loan platform, ILLiad.
iLearn Workshops
iLearn workshops are offered on Zoom this semester.
Monday, October 5, 2020 - 12:00