Beginning March 23, 2020, the University at Albany will transition to remote learning. For complete information, please visit the official UAlbany COVID-19 page.
Below you will find news on adjustments made by the University Libraries during this period.
Image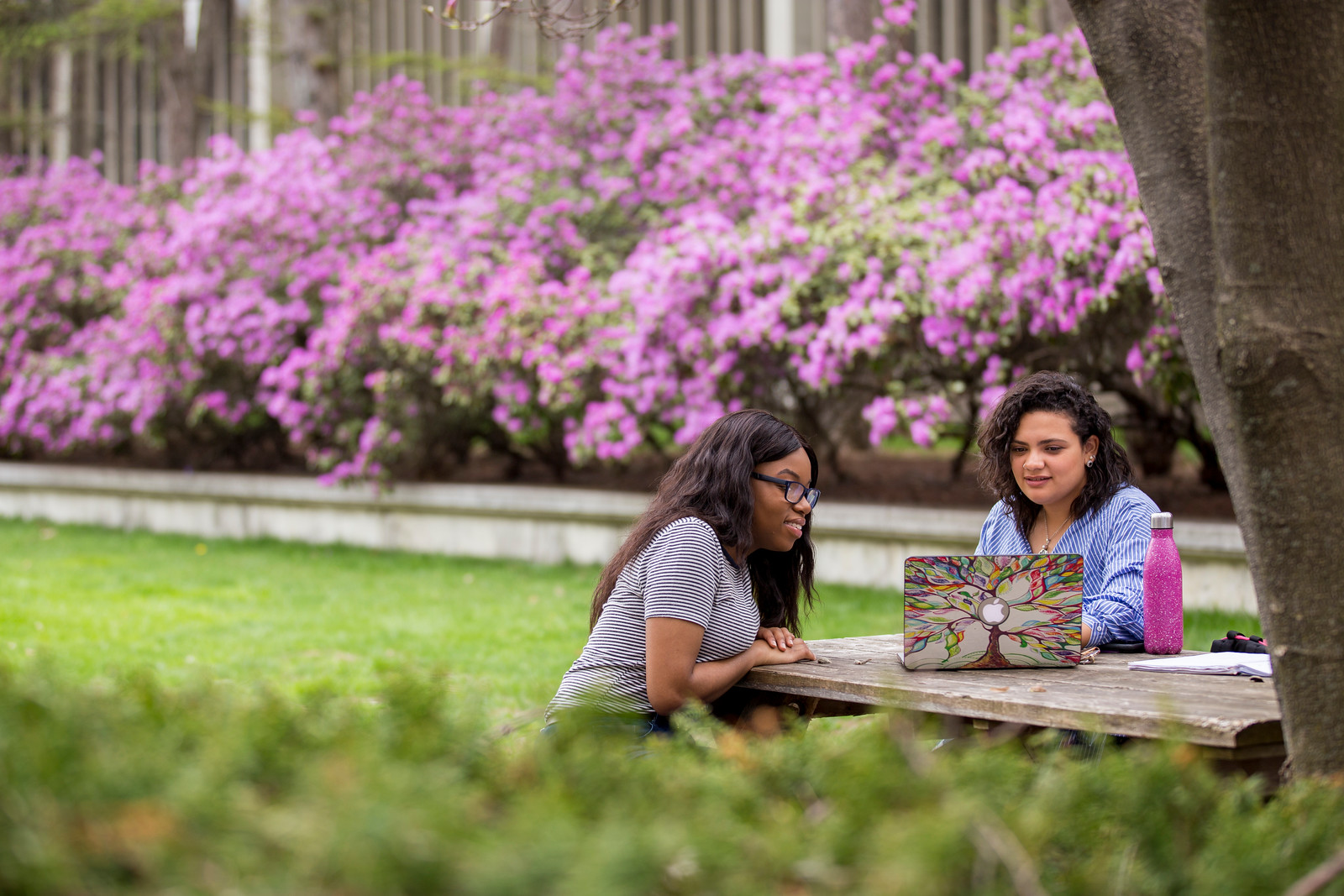 Following Governor Cuomo's Executive Order, the University Libraries are suspending in-person services until further notice.
---
We are moving to a completely virtual operation, and we will continue to serve the UAlbany community with research assistance, electronic resources, and more.
For the most up-to-date information on hours, please stay tuned to this page and refer to our Weekly Hours page.
Adjustments to Library Policies
Borrowing library materials
The University Libraries is no longer circulating library books, media and equipment.
Returning library materials
No returns accepted at the circulation desk.
We ask that library borrowers please not return library materials currently in their possession, regardless of any assigned due dates. If you must return materials, please return books and media to the drop boxes at the University and Dewey Libraries. Students, faculty, and staff who are not on campus may return materials by mail (send materials to University Library Circulation, University at Albany, 1400 Washington Ave., LI-119, Albany, NY 12222.
Returning interlibrary loan materials
All items borrowed from the UAlbany Libraries or from another SUNY library via interlibrary loan may be returned to any SUNY library. Please check with your local SUNY Library for return procedures during the COVID-19 pause.
Recalls are suspended
Recall services were disabled, but library borrowers can continue to request materials using the Libraries' search tool or ILLiad.

Overdue fines
The Libraries will not charge overdue fines and will delay lost material invoicing to allow library borrowers extra time to return materials.

Interlibrary Loan and Document Delivery Services
Circulation of physical materials is currently suspended, including via ILL. Scanning of physical items from the University Libraries' collections has been suspended until further notice. We will do our best to obtain requested digital copies of articles and book chapters from other libraries.
Electronic Reserves services are available
The Libraries will make every effort to make book chapters and journal articles available electronically through Blackboard. However, scanning of physical items for electronic reserves has been suspended until further notice. Please consult with your subject librarian for alternate online content.
More information on electronic reserves is available at https://library.albany.edu/reserves/faculty#electronic.

Equipment Lending
The Libraries have stopped lending all equipment, including equipment available in the IMC.
Remote Learning Resources
Many library resources are available from anywhere in the world.
Tools frequently used to access library resources remotely:
For help with these tools, please see:
You may also request journal articles, book chapters, and other digital materials via our interlibrary loan platform, ILLiad.
Course Instruction
In-person course instruction is currently unavailable.
The Information Literacy Department has a wide range of tutorials and other instructional materials available online at https://library.albany.edu/infolit. While in-person course instruction is not available, we encourage you to take advantage of these resources. For those teaching WCI courses or AENG110z, a guide is available at https://libguides.library.albany.edu/WCI_InfoLit that provides suggested instructional materials.
iLearn Workshops
iLearn workshops are postponed until Fall semester.
For instruction and assistance, please contact imc@albany.edu
Tuesday, May 19, 2020 - 10:40