When the University Libraries went fully virtual on March 20, we shared in the disappointment of losing everyday access to our vast, physical collection. And while we successfully filled many requests with e-books, providing uninterrupted service, sometimes an e-book was not available, and our users needed to be able to borrow a print book. That's why we were so thrilled to launch a curbside pickup service for the University at Albany community on July 6.
It took five simple steps to use the services. Patrons requested materials using the Libraries' search tool. Staff members pulled requested materials and notify users by email when requested items are available for pickup. The email notification included a link to schedule a date and time to pick up materials at the University Library. Equipment from the IMC was available for loan and curbside pickup, as well.
Image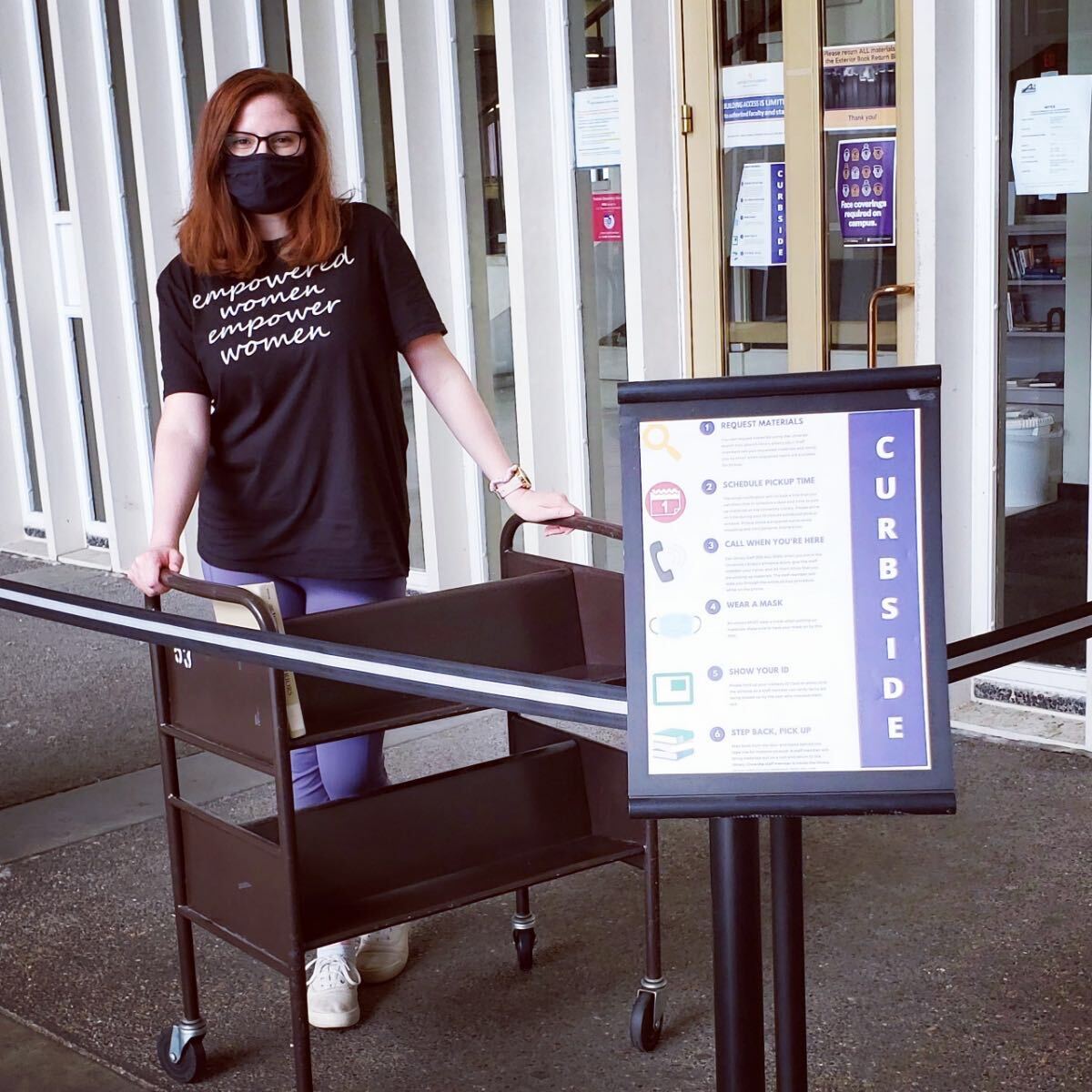 After such a long period away from the physical collection, the community couldn't wait to try out curbside pickup. "We had somewhere around 200 requests within the first few days of offering the service," explained Kabel Stanwicks, Head of Access Services. "The staff has done really well learning new technology and adapting to how we serve our users."
Candie Church, who joined the University Libraries in 2005 as a Library Clerk II, shared her thoughts on the transition. "It certainly has been a challenging time for all of us, but our staff has remained safe during this crisis through technology," she said. "Communication and collaboration have played a key role in the success of our productivity and continued patron services, whether online or through curbside pickup." Church described LibCal, a calendar-management platform designed for libraries, as a game-changer when it comes to offering curbside pickup.
Curbside pickup was available for faculty, staff, students, and courtesy borrowers through the end of summer. Now that fall semester has started and the Libraries' buildings are open to faculty, staff, and students, curbside pickup service for courtesy borrowers has moved to the Dewey Graduate Library on the downtown campus.
The service has been well received. According to Kabel, "The feedback from users has been very positive and many have expressed their gratitude and appreciation for access to library collections."
Or, in the words of Tyson Luneau, a PhD student in History, "Love to see it."
We agree. You just love to see it.