The future of scholarship? It's digital. And librarians from the University at Albany and Binghamton University want to start a conversation about it.
On Friday, October 11, the two libraries hosted Digital Scholarship: Opportunities and Challenges, a one-day conference held in UAlbany's Science Library. Over 90 scholars and students from a variety of institutions attended the event.
Image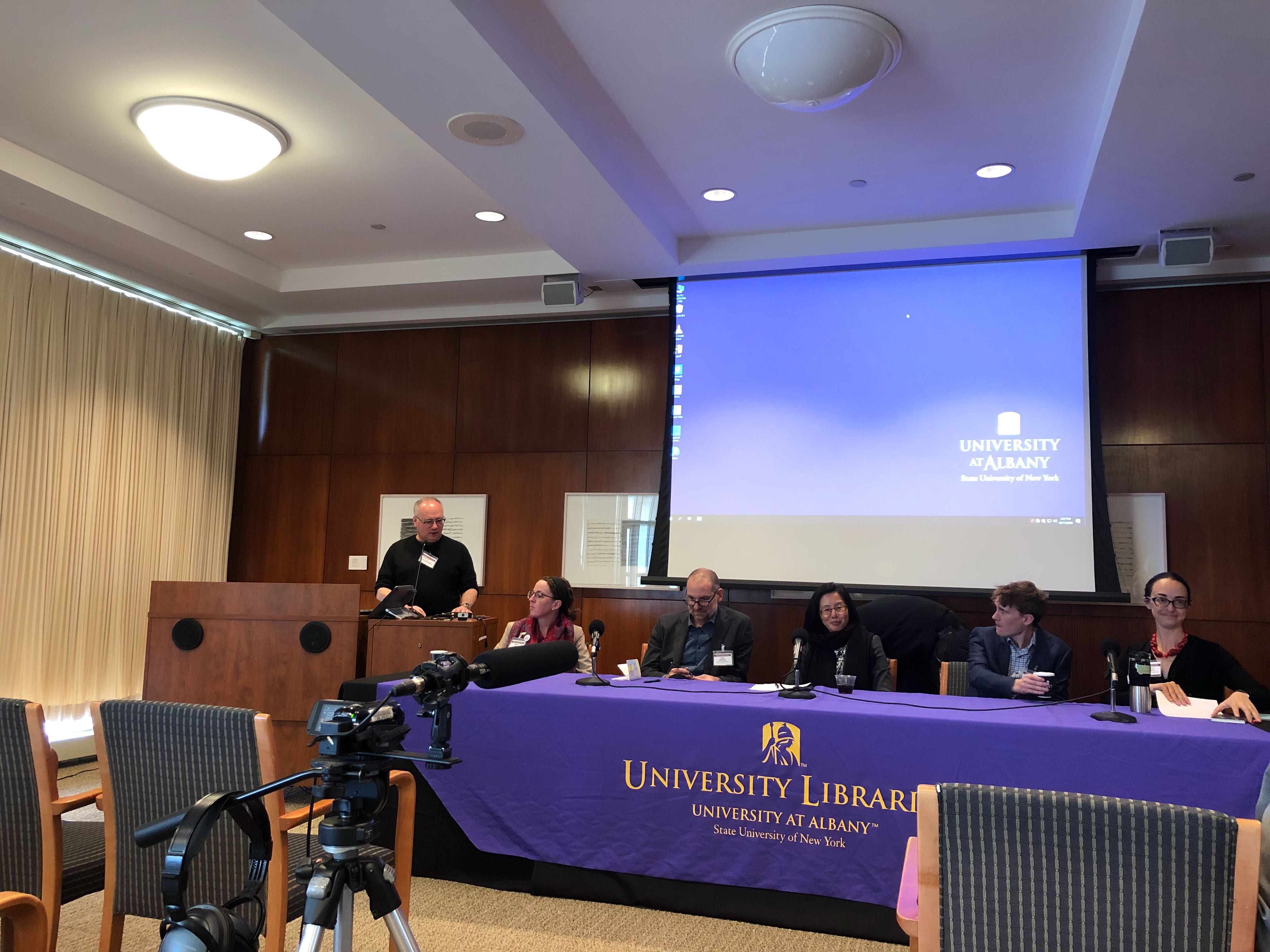 Dr. Robert Nelson, Director of the Digital Scholarship Lab at the University of Richmond, delivered the keynote address; Roopika Risam, Assistant Professor of English and Faculty Fellow for Digital Initiatives at Salem State University, served as the featured speaker. Additionally, the conference had a panel discussion, a roundtable, breakout sessions, and poster presentations. Dr. Havidán Rodríguez, University at Albany President, made remarks as well.
Watch the Keynote Address
"This conference proved to be a great opportunity to share information and to raise awareness of the growing importance that digital scholarship has in contemporary research. Our speakers were engaging and feedback from our audience was positive. I was happy that large numbers of the library community attended," said event organizer Deborah Bernnard, Director of Public Services at the University Libraries.
When asked if the event would become an annual conference, Bernnard seemed encouraged: "My hope is that we keep the conversation going with future collaborations centered around the theme of digital scholarship!"
Members of the Innovate, Make, Create (IMC) Center recorded each session. They can be found on the Libraries' YouTube channel, as well as in the Scholars Archive digital repository.