Welcome Back Events
The University Libraries welcomed new and returning students at Great DANEtopia, a campus-wide event held in Collins Circle the day before the beginning of the fall semester. During Great DANEtopia, librarians distributed an array of orientation information about library services and resources. "Students love to come to our table to collect subject librarian Bitmoji cards and grab our latest library branded swag," said Amanda Lowe, Outreach and Marketing Librarian, who organized the Libraries' participation in this event. Bitmoji trading cards feature cartoon-like avatars of the subject librarian who specialize in students' different disciplines.

The annual Great Dane Welcome @ Your Libraries event was held on August 26, the first day of the fall semester. Library faculty and staff shared information about the Libraries' services and resources. Representatives from all three libraries (Science, University, and Dewey) were present to answer students' questions. Regina Testa, Head of the Innovate Make Create Center (IMC), and Ryan Clow, IMC Training Specialist, were also present to give information to students about all the IMC has to offer. Along with information and demonstrations, students also appreciated choosing from books for leisure reading that had been donated by library staff. Amanda Lowe, Outreach and Marketing Librarian, organized this event.
Image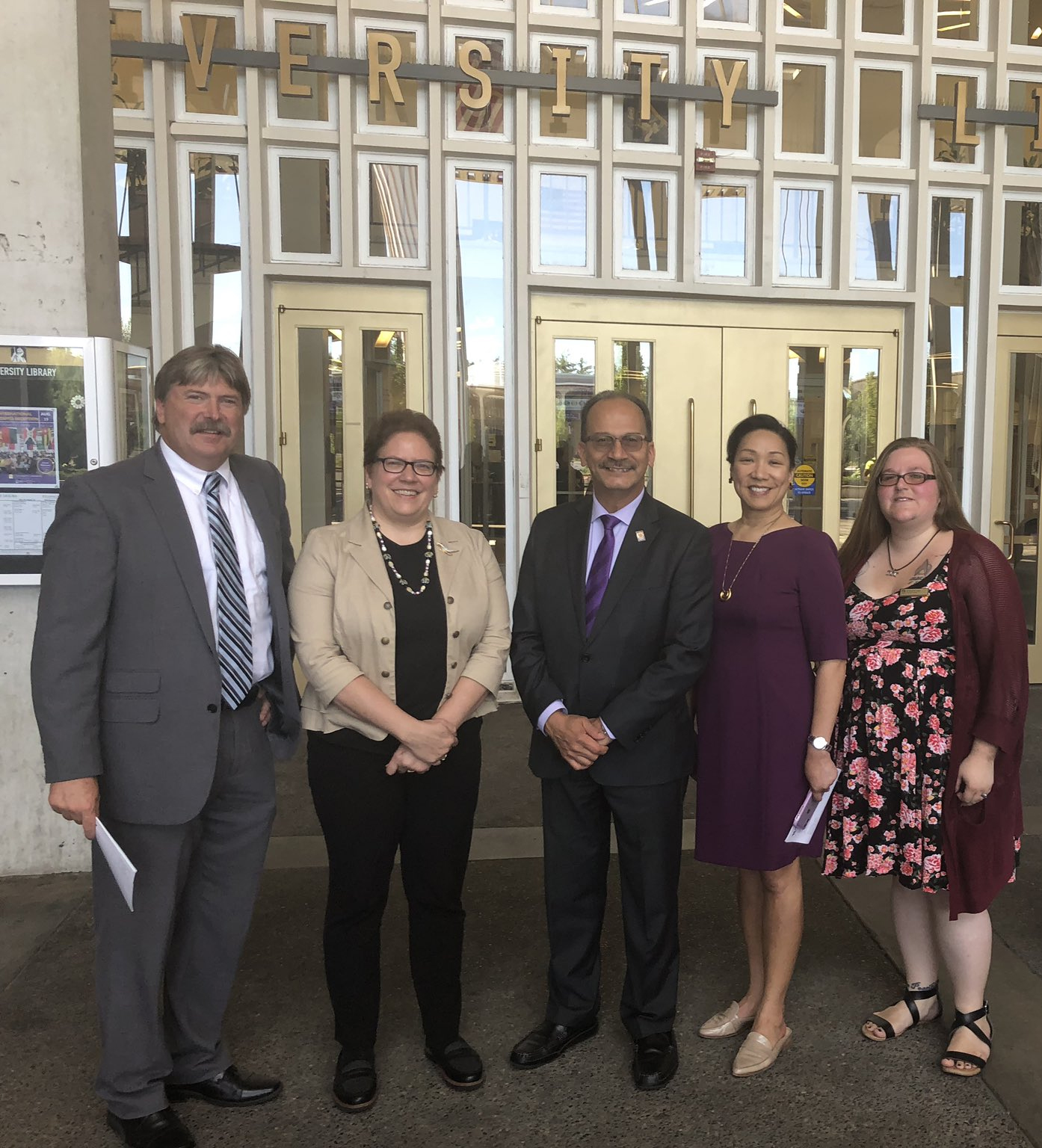 International Students Reception
On Monday, August 19, the University Libraries hosted its annual International Students Reception. More than158 students from nearly 100 different countries learned about library resources, met with faculty and staff, and enjoyed refreshments courtesy of University Auxiliary Services. New this year was an activity where students interviewed 30 university faculty and staff members. Yu-Hui Chen, PhD, Subject Librarian for Education and East Asian Studies chaired the library committee that organized the event. The Office of International Student and Scholar Services and UAS also provided support.
Inserted Layout Image
Image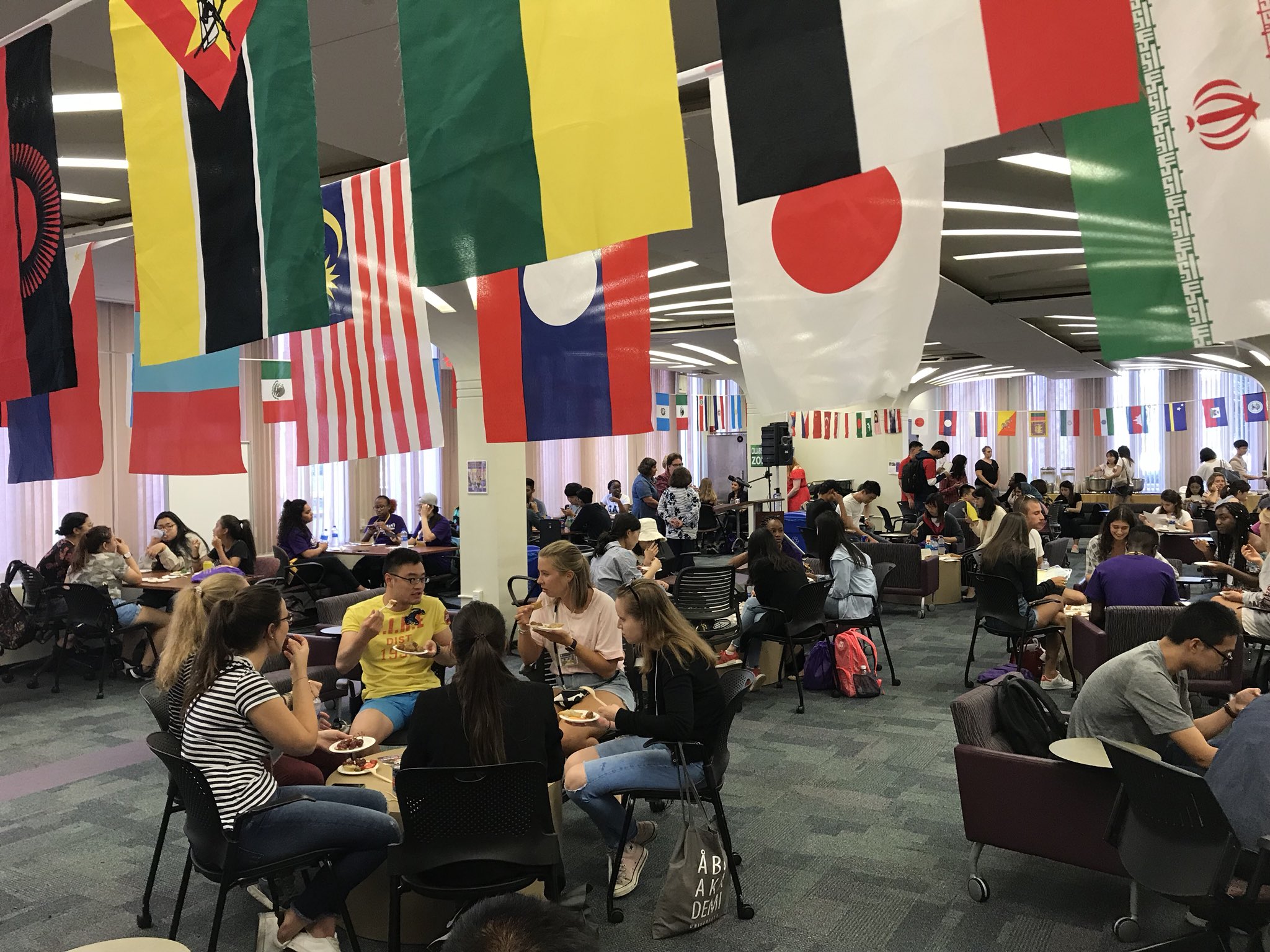 Dewey Welcome Back Event
The Dewey Graduate Library held its annual fall semester Welcome Back Event on Tuesday, September 10. More than 90 students, faculty, and staff members visited the library's pop-up table located outside the Husted Hall Café. Dewey Library faculty and staff provided visitors with resources, including popular subject librarian trading cards. "Being new to UAlbany, I really enjoyed the chance to meet students, work with fellow library staff, and learn more about everything the Libraries have to offer," said Abby Adams, Subject Librarian for Emergency Preparedness, Homeland Security, Cybersecurity, and Criminal Justice. "The students were happy to receive library swag and also understand all the ways we can support them."
Inserted Layout Image
Image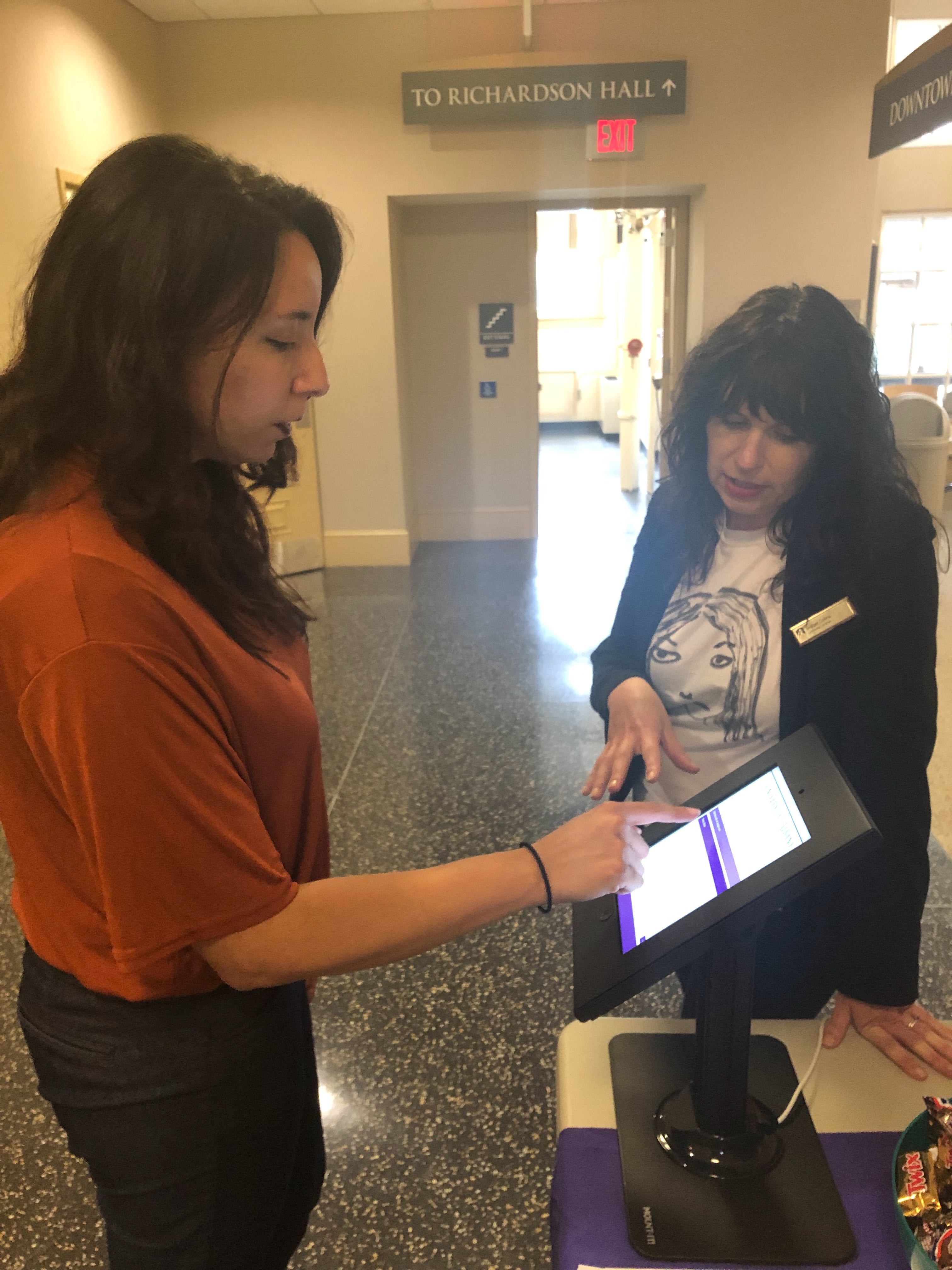 Campus Conversations in Standish
The University Libraries promoted the 10th installment of the Campus Conversations in Standish series during the Fall 2019 semester. The Campus Conversations committee describes the production as "a program designed to showcase faculty research and expertise and to connect members of the UAlbany community in an exchange of ideas and perspectives." The talks are free and open to the public, taking place in the Science Library Standish Room.
This past semester's presentations featured:
Dr. Susanna Fessler – Robert H. Pruyn: An Albany Yankee in the Tycoon's Court
Dr. David Carpenter – Are There Health Hazards Coming From the Rollout of 5G?
Dr. David Rousseau – War and Rights: The Impact of War on Political and Civil Rights
Inserted Layout Image
Image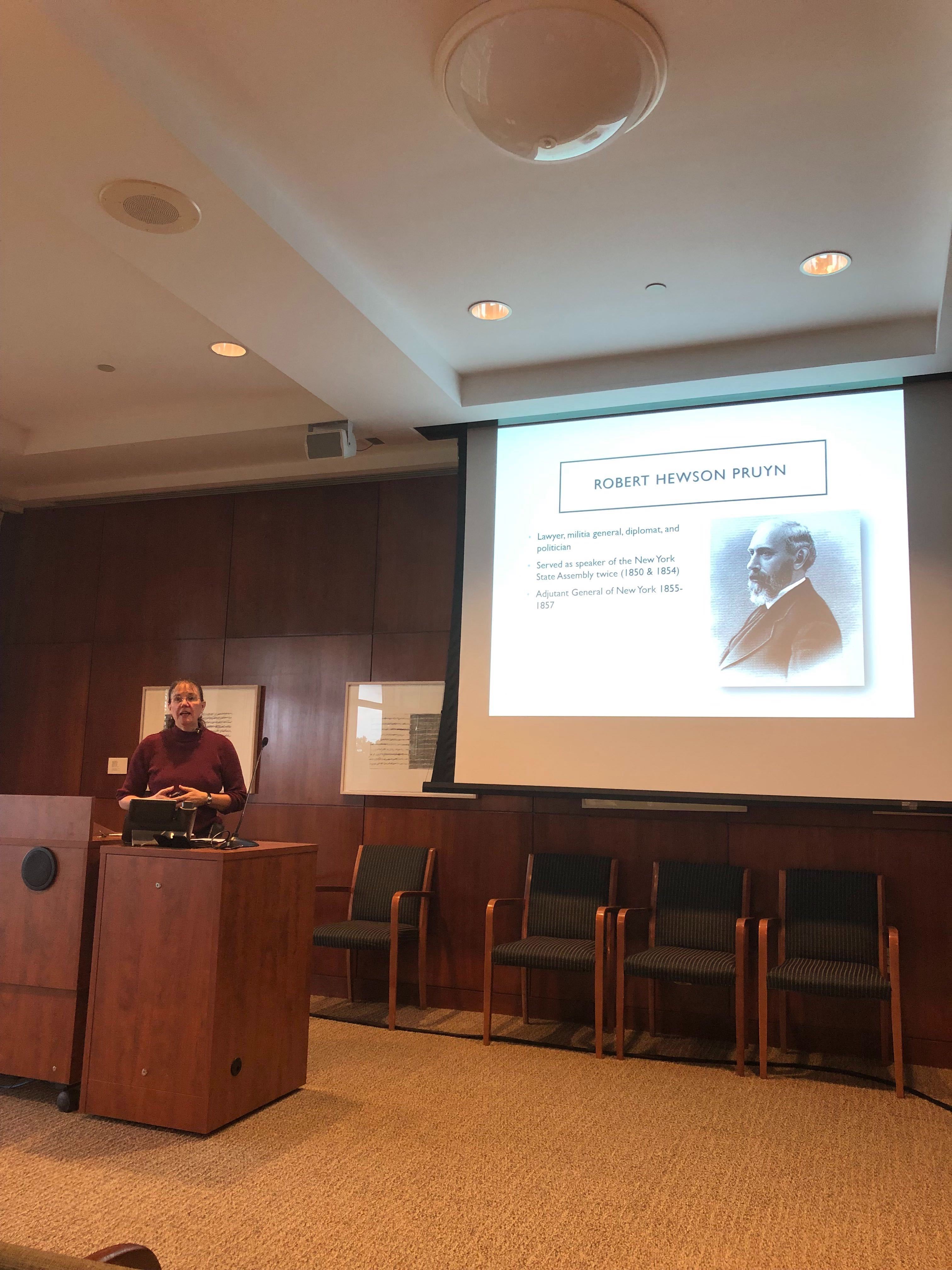 Banned Books Week
The American Library Association (ALA) calls attention to the perils of censorship by holding Banned Books Week annually during the last week of September. The University Libraries joined the battle this year by providing a public display of books that had been banned or challenged throughout the years, and held two events centered around one of the most challenged books of the 1990s: Scary Stories to Tell in the Dark.
During Banned Books Week the University Libraries screened the new documentary, Scary Stories: A Documentary, and hosted a marathon reading of all three Scary Stories books. During each event, a deeper conversation around censorship was had.
"These conversations are important to keep having year to year. A lot of students do not realize how big of an issue censorship still is for literature unless they have experienced it first hand, and a lot have not. The bigger picture goal with these events is to educate our campus community on what they can do to help combat censorship and become intellectual freedom fighters," says Amanda Lowe, Outreach and Marketing Librarian and organizer of Banned Books Week events.
Inserted Layout Image
Image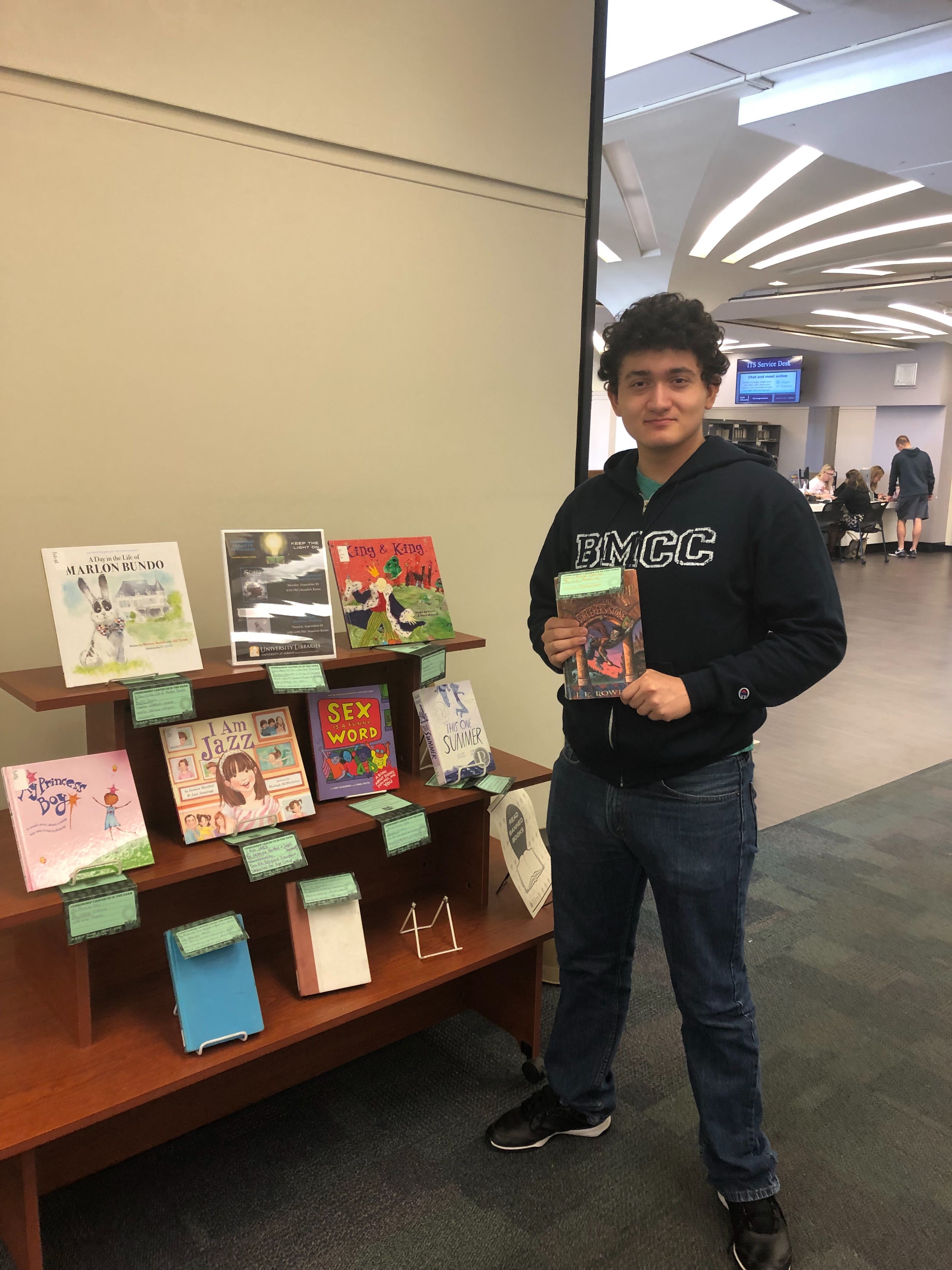 Open Access Week
The University Libraries celebrated Open Access Week from October 21-25. A committee led by Emily Kilcer, Scholarly Communications Librarian, organized a series of events for the week. They included a panel discussion about open educational resources, a forum on the University at Albany's open access policy, a Python and R workshop, as well as a two-day symposium on reproducibility in scholarship. "For this year's festivities, the Libraries continued to promote and extend the University's work toward a more open, equitable research environment," explained Kilcer. "We were delighted to highlight these collaborative efforts with our campus partners aimed at making open access to research the new norm."
Inserted Layout Image
Image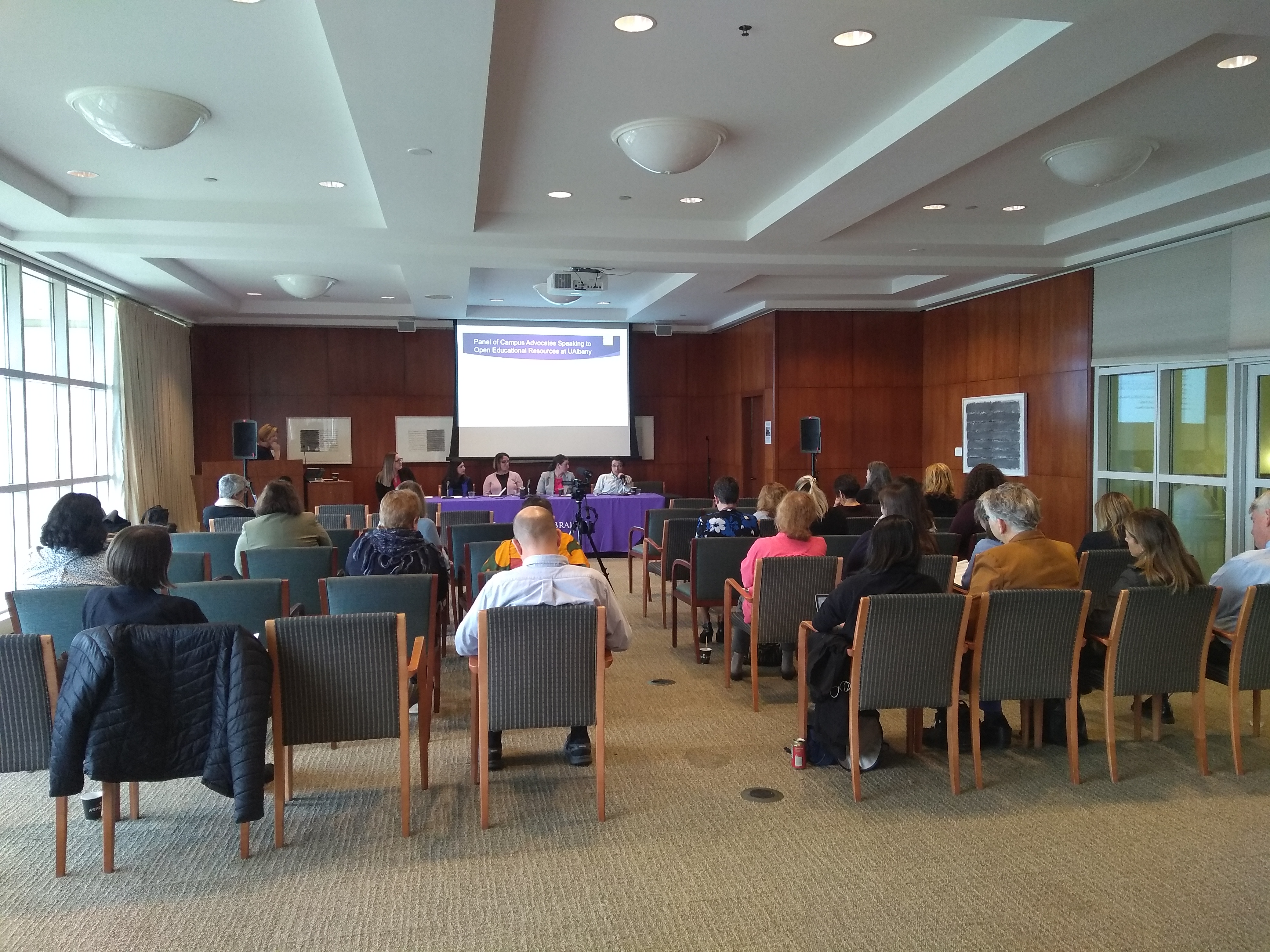 Therapy Dogs and Stress Less Month
Stress Less Month returned to the University Libraries in December. In addition to programming at the University Library and Dewey Graduate Library, the Science Library joined in on the fun in 2019. Jigsaw puzzles, coloring, and word-search activities marked some of the stations available at Science. Therapy dogs also visited twice in the fall, on October 22 for midterms and December 4 for final exams. "I'm so happy that Stress Less has continued to change and expand throughout the last five years," says Amanda Lowe, Marketing and Outreach Librarian and event organizer. "As long as students are interested in these programs, we will continue to grow this program - quite an exciting prospect!"
Preservation Programs
It would be easy for the faculty and staff at the Alice Hastings Murphy Preservation Department to just stay in their lab all day, every day. After all, there's plenty of preservation work to keep them busy. Karen Kiorpes' team doesn't take the easy route, however, instead opting to engage with the community multiple times during the semester. This fall the Preservation Department hosted two different programs, held across three different days:
Safety Culture for Cultural Organizations – A half-day conference with a keynote from John Van Raalte, an industrial hygienist and Director of Industrial Hygiene Services at the Occupational and Environmental Health Center of Eastern New York (OEHC), held on October 17.
Integrated Pest Management at the University Libraries – A workshop on how to prevent infestations, identify potential problems, and respond effectively to pests and mold without harmful chemicals, held on October 22 and 24.