"Do we have a second?"
"The previous speaker was entirely off track."
"Point of order!"
Under the best of circumstances, running a faculty meeting presents a test of organization and patience. In the age of social distancing, however, when meetings take place remotely over Zoom, these qualities become that much more important. That's why, on November 6, the University Libraries' Professional Activities Committee sponsored a workshop titled, No Pets on Zoom: A Parliamentary Procedure Program.
Ron Vero, the parliamentarian for the University Senate, hosted the hour-long session. He provided an overview of Robert's Rules, then allowed the group to participate in a mock faculty meeting. The issue of allowing pets on Zoom calls was brought to the floor. A discussion and vote followed, using the procedures Mr. Vero outlined.
Image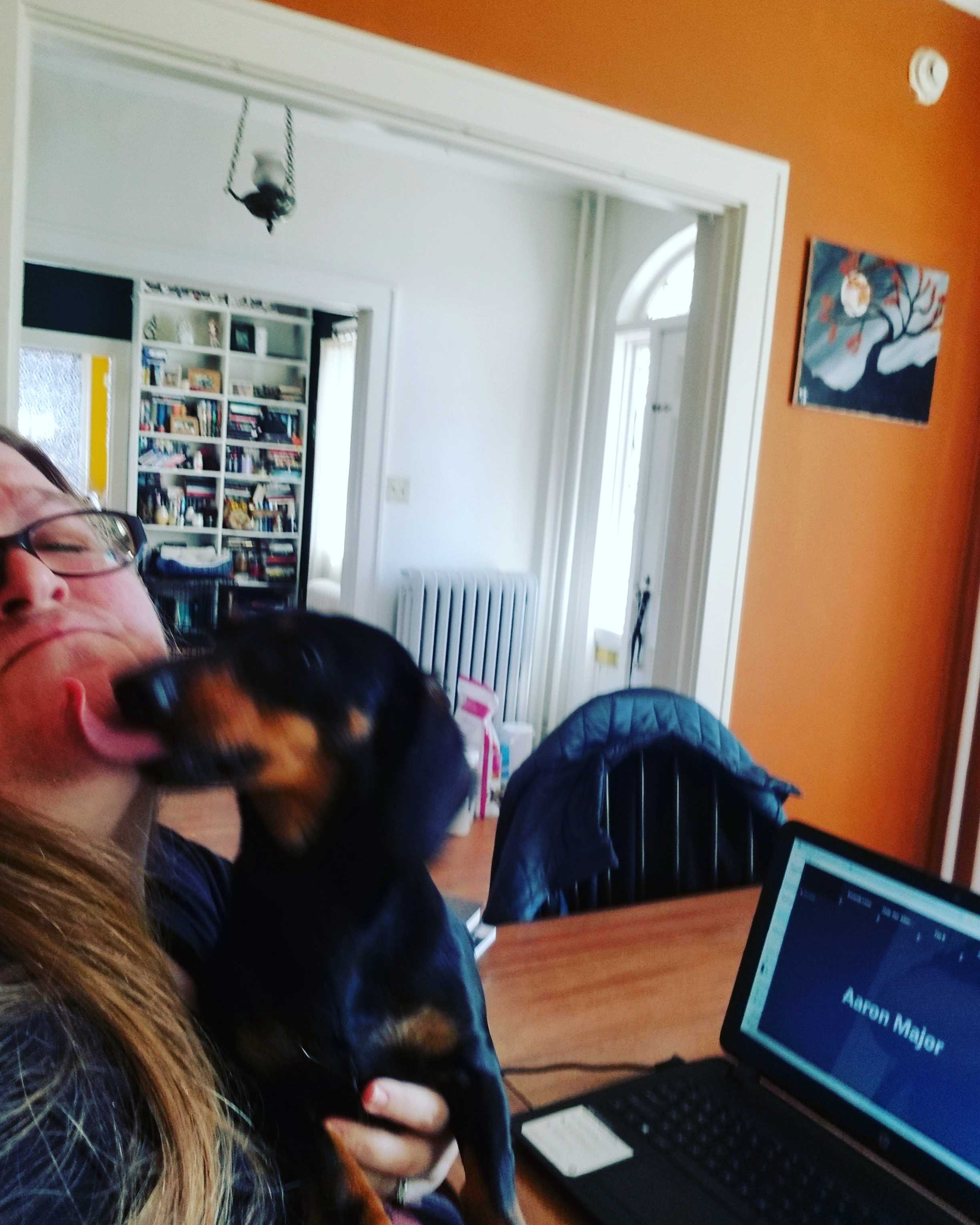 Librarian Amanda Lowe receives a visit from her dog, Tyrion, during a Zoom call.
Robert's Rules of Order emerged in 1876, when Henry Martyn Robert, an officer in the U.S. Army, saw a need to standardize parliamentary procedure. The manual has been revised and updated eleven times, with the twelfth edition published in 2020. Mr. Vero saw it important to stress, however, that Robert's Rules of Order supplement the procedures outlined in the faculty bylaws. In the event of disagreements between the two documents, the bylaws have supremacy.
Lauren Puzier, the Libraries' User Experience Librarian, co-organized the event. She said this of the session: "This program has been in the works for a few months and I am so happy with how it came together. Ron was an excellent guide to Robert's Rules and answered all of our questions.
"The program was engaging and fun to participate in. I have a much better understanding of some of the basics of Robert's Rules of Order. I think attendees feel more confident in the rules of parliamentary procedure now."
The University Libraries thanks Mr. Vero for his participation in the informative and entertaining program. The lessons learned will be put to good use in the Libraries' various committee meetings.