The University Libraries are pleased to recognize two members of the faculty who received the 2019-2020 SUNY Chancellor's Awards for Excellence: Peter Recore-Migirditch (Professional Service) and Sue Kaczor (Librarianship). According to SUNY:
The Chancellor's Awards for Excellence are System-level honors conferred to acknowledge and provide system-wide recognition for consistently superior professional achievement and to encourage the ongoing pursuit of excellence. These programs underscore SUNY's commitment to sustaining intellectual vibrancy, advancing the boundaries of knowledge, providing the highest quality of instruction, and serving the public good. Through these awards, SUNY publicly proclaims its pride in the accomplishment and personal dedication of its instructional faculty, librarians and professional staff across its campuses. The awards provide SUNY-wide recognition in five categories: Faculty Service, Librarianship, Professional Service, Scholarship and Creative Activities, and Teaching.
Peter Recore-Migirditch joined the University Libraries in 1984 as the Head of Administrative Services. He currently serves as the Libraries' Director of Finance and Administration. Peter received as Master of Public Administration from the University at Albany in 1984, and a Bachelor of Science in Child & Family Services from the State University of New York College at Plattsburgh in 1975.
Inserted Layout Image
Image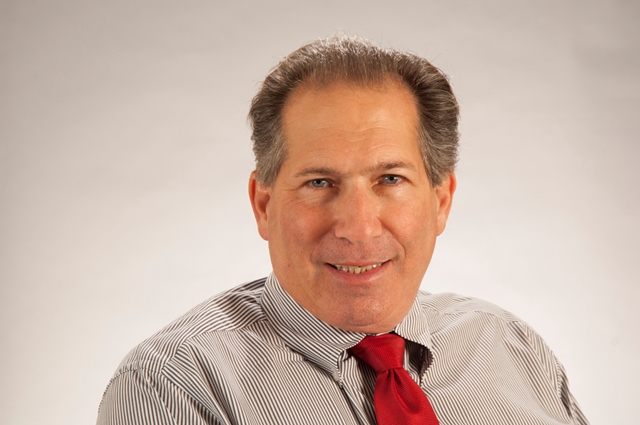 Sue Kaczor arrived at the University Libraries in the spring of 1992. She serves as the Subject Librarian for Biology, Atmospheric & Environmental Science, General Science and Science Reference. She is also the Libraries' liaison to the School of Public Health. A fixture at outreach events, Sue has assisted in the coordination of the Science Library's 20th anniversary reception, as well as the annual Darwin Day celebration.
Inserted Layout Image
Image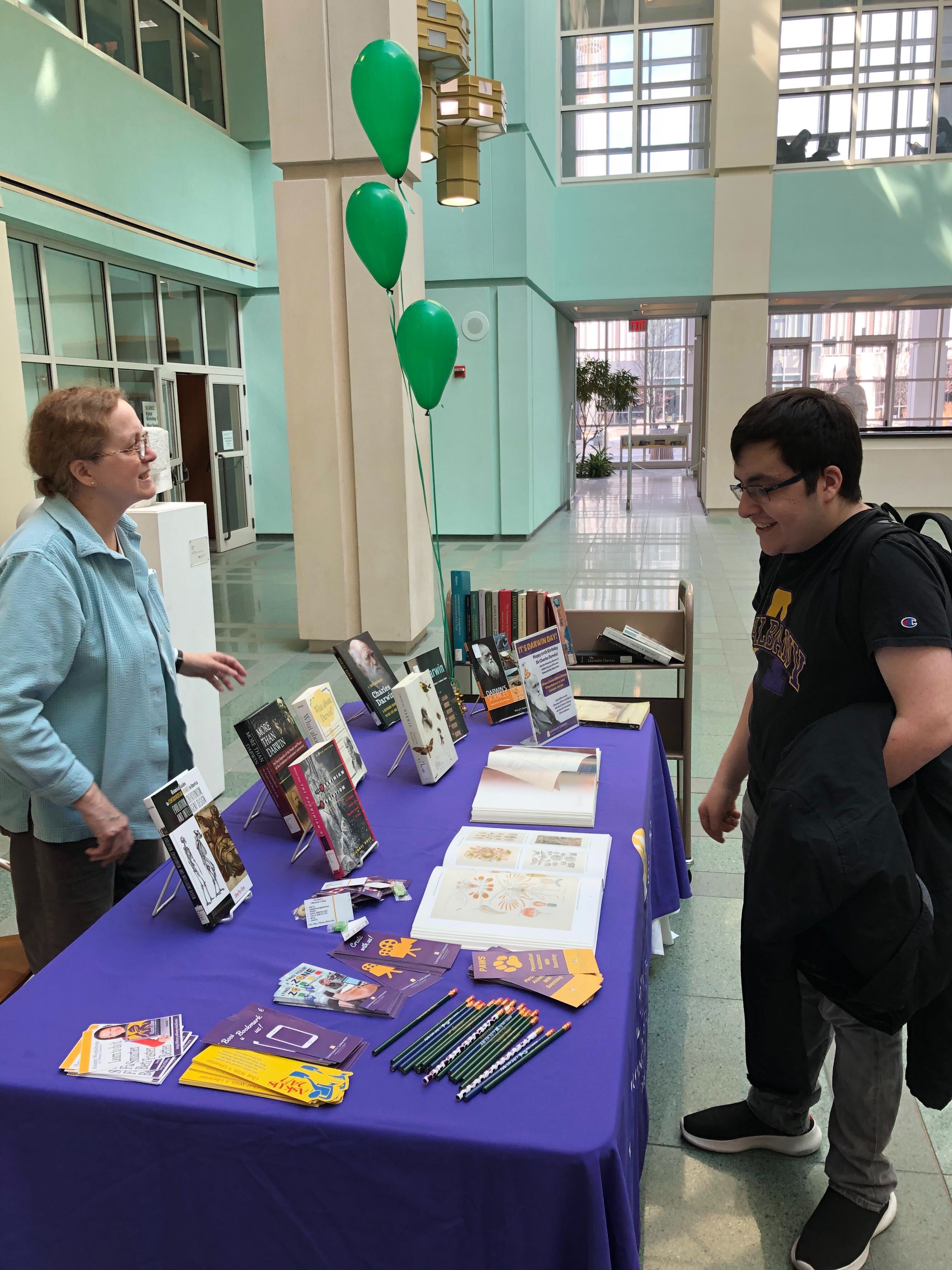 Sue Kaczor (left) with student
The University Libraries congratulate Peter and Sue on their well-deserved recognition!