Welcome to Collections Spotlight, a new and recurring column in the Library Update newsletter. In each installment, Jane Kessler, Director of Collection Development, will showcase an area of the Libraries' extensive holdings. In this installment, we're excited to introduce the Popular Books collection, a feature that is sure to delight readers across the campus community.
Dean of Libraries Rebecca Mugridge has long wanted to provide a collection of popular books for leisure reading, believing that the University Libraries should promote literacy and lifelong reading and learning. While this type of collection may not seem like an obvious choice for an academic library, studies have shown that leisure reading correlates with higher academic achievement, improvement of reading comprehension, writing skills, and critical thinking.
Image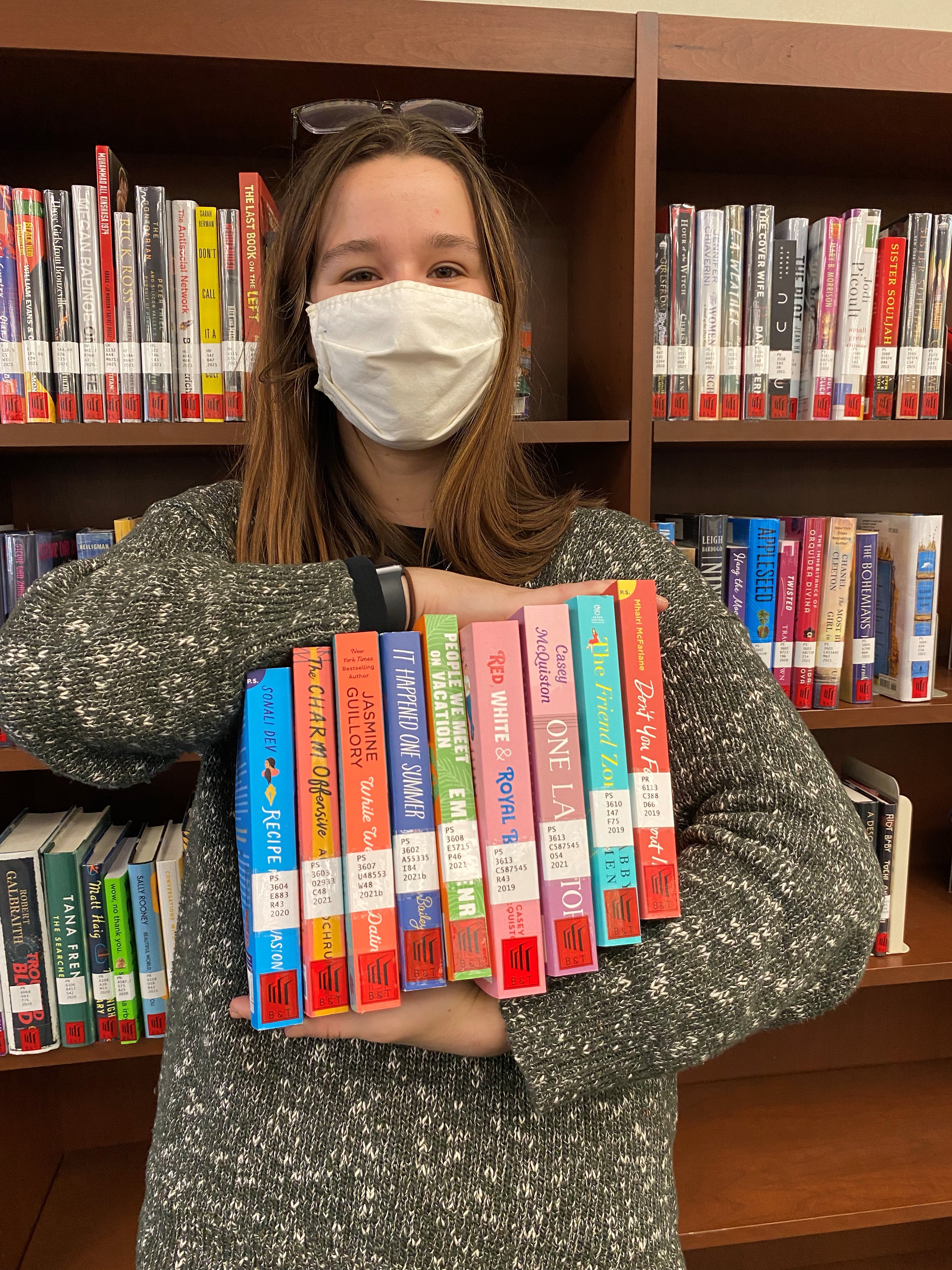 Jo Ann Mulligan,. graduate student and Library Ambassador
This fall, through the generosity of donors to the library development fund, the University Library will debut a collection of 150 popular titles leased from Baker & Taylor, a distributor of books to libraries and schools. The collection will eventually grow to 325 titles. Leasing provides a cost-effective way to keep the collection current so that students can always find something new to read. New titles will be added monthly and older titles will be returned. The collection will be housed on the first floor North of the University Library.
Reading can be a great way for students to relax and unwind and take a break from their studies. Our goal for the Popular Books collection is to have something for everyone, no matter what they like to read: mystery, urban fiction, romance, science fiction and fantasy, historical fiction, true crime, etc. We hope students will peruse the collection and find something they like. Suggestions are welcome.