The University Libraries help me stay on top of all the homework I have, both in-between and after classes, by offering the amazing silent zones throughout the library. They have a desk, with power for a laptop, and best of all, the ability to study in silence without interruption in a climate-controlled environment. My favorite place to sit is near a window which looks out over the campus, so that I can think about the math or computer program with which I'm struggling with an open mind and a long view.
Image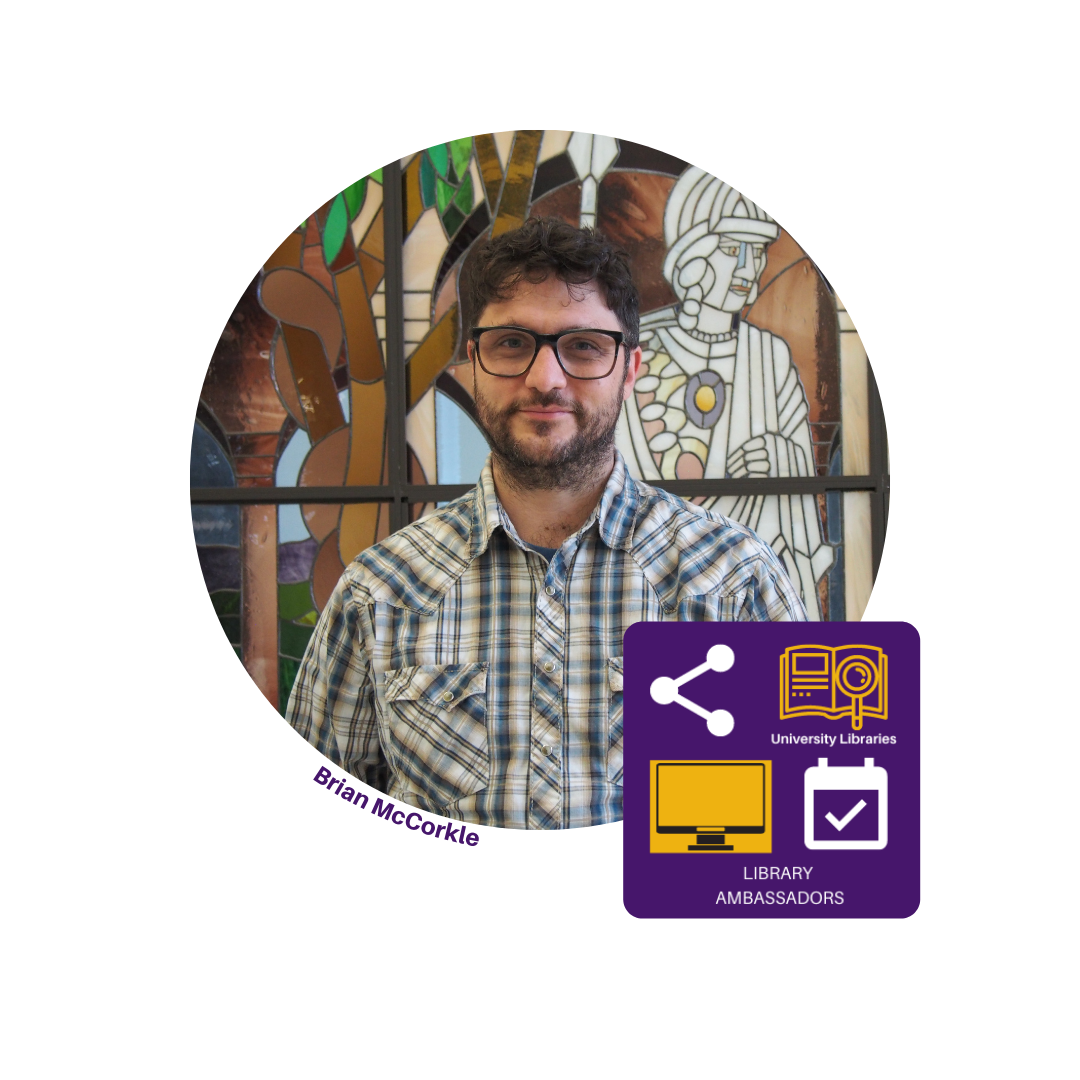 In addition to being a great place to study, the stacks are extensive. I'm a stack-wanderer, which is to say that I like to just browse around in the stacks, judging books by their covers. It's amazing the things that stick out when you don't have something in mind. For example, I was wandering while thinking about a research project that had to do with identifying an equation to describe a topographical feature, and I stumbled upon Michel Houellebecq's "H.P. Lovecraft" - a book on the seminal horror fiction author. This seems like a strange thing to apply to topographical considerations, but upon reading through it, I found the discussion of Lovecraft's descriptions of alien architecture illuminating, enabling me to see connections between the ideas I was wrestling with I was previously unable to see.
The Libraries provide me with continuous inspiration, a sense of peace, and a continuously expanding horizon of knowledge. This constantly prepares me to tackle the complex difficulties in my objects of study and makes me feel connected to a broader world of scholarship. The database resources online, as well, offer a doorway to current knowledge beyond what is in the stacks, to the work of scholars at the cutting edge of research, which is also incredibly inspiring.
To anyone who has not engaged with the Libraries lately, I recommend checking out their website and digging around. If you're feeling sociable, talk to the librarians; their favorite thing to do is help students find the information they need. The more specific the request, the more fun it can be to finally track down the materials. In addition to purely academic pursuits, the Libraries have a huge collection of movies and music, which you will likely only have access to while at UAlbany, it's well worth investigating. Finally, the opportunity to find something you didn't know you were looking for is probably the best part of having a physical library to wander about. With the push toward digitization, the experience of a chance encounter with an author or idea is in danger of disappearing, or at least changing in character. While here at UAlbany, get the most of your college experience—get to the Libraries!