Last semester, we asked faculty and staff to review a few books they had checked out from our catalog. All are available through the Libraries' Search tool. We hope you enjoy and consider borrowing them!
I picked up this poetry book by chance in the stacks one day, and I like to think it was placed there for me by fate. Diane Seuss's poetry explores difficult topics like grief, body image, disability, addiction, bitter nostalgia, and death, often through a sardonic and darkly humorous gutterpunk lens.

Some of my favorite poems in this collection include: "It wasn't a dream, I knew William Burroughs", "My pants are disintegrating. Yes,", and "It wasn't love, but love's template", all of which exhibit Seuss's outspokenness and penchant for vulgarity. Whether she is describing 1970s New York City through tales of opiates, dead boyfriends, and beat writers, or rolling over to reveal the ugly underbelly of femininity, she commands her poems with a distinctly brash and unapologetic voice.
Maybe the ugliness and depravity of Seuss's beautiful poetry can be summed up best in a line from her poem, "I'm full of sadness", in which she says, "I'm bursting with femaleness/ like a decapitated saint whose throat spews light the color of straw".
Image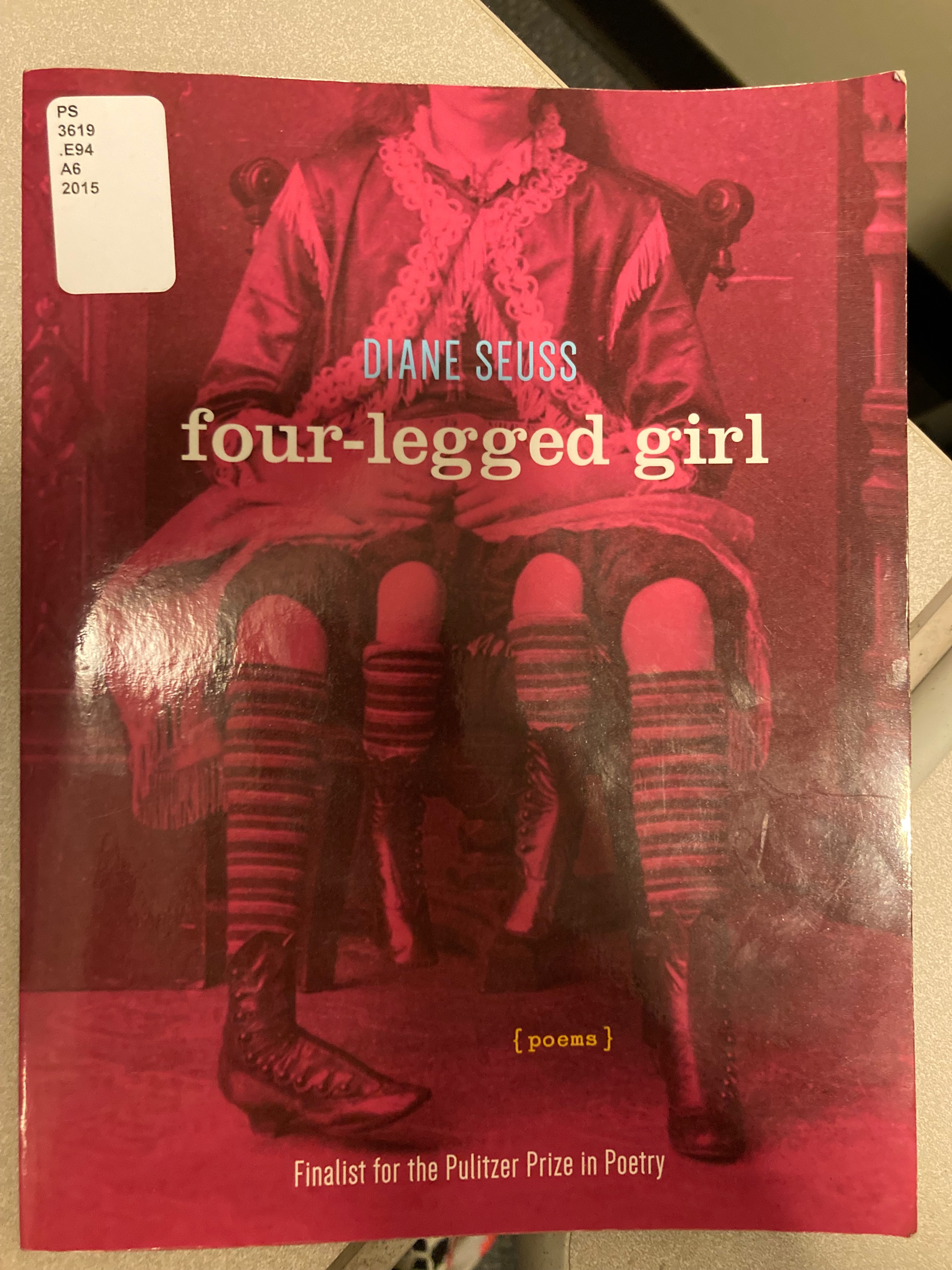 four-legged girl by Diane Seuss
Review by Gabe Ross
Resource Sharing & Reserves Evening Associate
Inserted Layout Image
Image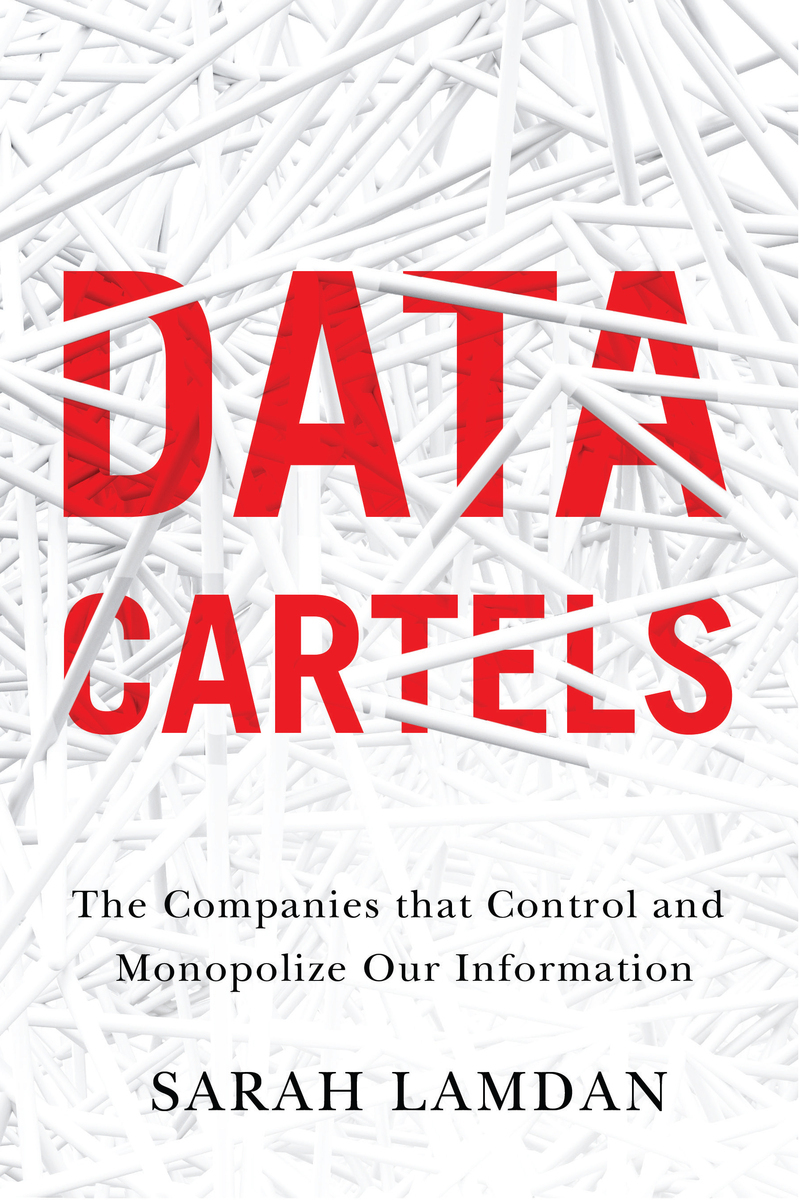 Data Cartels by Sarah Lamdan
Review by Angela Hackstadt
Subject Librarian for Political Science, Public Policy, Public Administration, and Law
Data Cartels: The Companies that Control and Monopolize Our Information
I am currently reading Data Cartels: The Companies that Control and Monopolize Our Information by Sarah Lamdan, Professor of Law at City University of New York School of Law. The companies Lamdan takes issue with are RELX Group and Thomson Reuters: massive companies that have interests in legal information, financial information, academic publishing, news platforms, and more. If you've done legal or academic research, you've used their products, like LexisNexis or Elsevier (RELX) and Westlaw (Thomson Reuters). Lamdan explains that cartels are competitors "working to corner and keep market control" (8). Though there's no recorded evidence of collusion between RELX and Thomson Reuters, these companies "speak with one voice" (9) when it comes to controlling information markets and squashing competition. Not only do they lock away news and public records behind expensive paywalls, they are also in the data brokering business, selling personal data and specializing in "risk" assessment products to sell to governments, financial institutions, and other organizations. Lamdan has also written about how these companies work with U.S. Immigration and Customs Enforcement in In the Library with the Lead Pipe and the NYU Review of Law and Social Change.
Spooky season may be over for most, but any time of year is a good time for a Stephen King classic. Pet Sematary, first published in 1983, continues to terrify new readers nearly 40 years later with its gripping and disturbing narrative. The story revolves around the Creed family (Louis, his wife Rachel, daughter Ellie, and three-year-old son Gage) who recently moved from Chicago to a new home in rural Maine. In typical King fashion, creepy shenanigans quickly ensue. The title's unconventional spelling aside - in and of itself a terror - King will draw you in from the start and take you on a journey of twists and turns that will at times leave you thinking to yourself, "What in the heck?" However, the novel's true terror comes not in the form of overt scares or monsters, but in the subject matter it grapples with. The nature of death is the central theme of this tale, exploring the role that it takes in our lives, how this ironic duality of life and death shapes who we are, and in the possibilities of reversing death altogether if only we could bring back our lost loved ones. But reader beware! As new neighbor Jud Crandall says, sometimes dead is better.
Inserted Layout Image
Image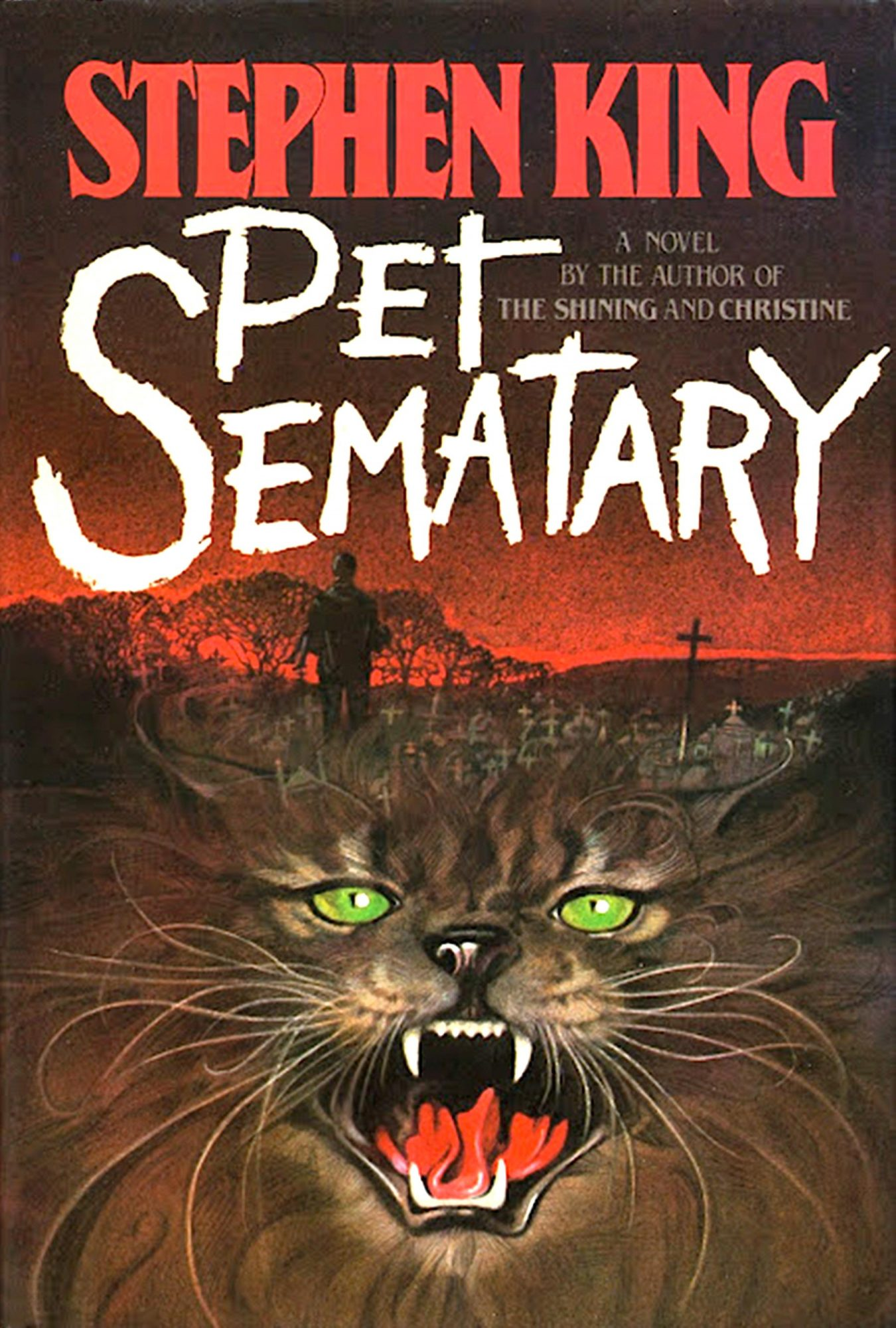 Pet Sematary by Stephen King
Review by Aaron Cohen
Office Assistant, Access Services