Arriba de la bola.
The popular Cuban phrase loosely translates to "on the ball", and it frequently describes a person at the top of his or her game. While broadly used, the expression occasionally seems tailor made for an individual. This year, it perfectly fits Jesús Alonso-Regalado, Subject Librarian for History, Latin American Studies, and Romance Languages.
Image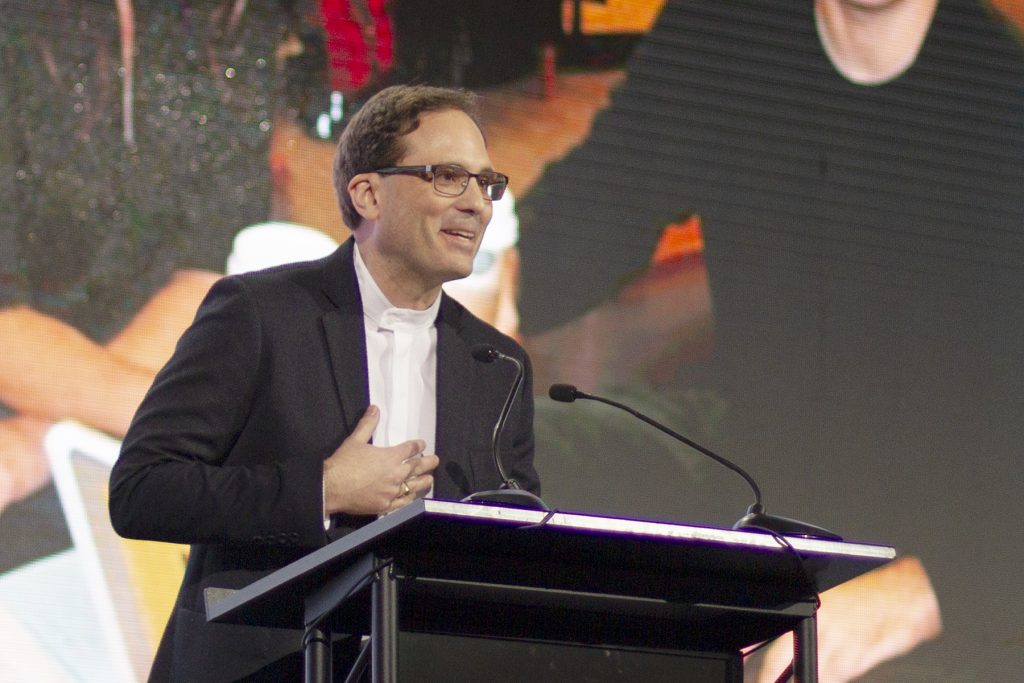 On January 27, the American Library Association presented Alonso-Regalado with the I Love My Librarian Award. The recognition took place during the ALA Midwinter Meeting at the Pennsylvania Convention Center in Philadelphia. The prestigious award celebrates "…the accomplishments of exceptional public, school, college, community college, or university librarians." Over 1,950 librarians from across the United States were nominated, yet only ten received the honor.
"Jesús goes above and beyond in his support of faculty in every way: Knowing that we can count on Jesús for this kind of support and personalized attention is invaluable and helps support the university's teaching mission immeasurably," says Dr. Richard Fogarty, Associate Professor of History and Associate Dean for General Education. "He is proactive about discovering what materials instructors are using in their courses, and making sure they are available well in time for the relevant semester. He has launched an initiative to make texts available at the lowest possible cost to students, particularly important at an institution where more than half of the students are eligible for Pell Grants. He is the most responsive and available librarian I have ever worked with."
Watch Jesús' Speech
In his address to the gathering at ALA Midwinter, Alonso-Regalado spoke to the value of libraries in their communities. "But, how can you build significant connections with users?" he asked. "By showing them empathy and providing them an inclusive space, so that they feel part of our libraries. If they love us, it is because we as librarians are committed to building long lasting connections with our communities."
He also highlighted the importance of building diverse collections. "I have been fortunate to develop a career as a subject librarian in the United States," he said. "I believe in the value of subject knowledge and language expertise in libraries. We cannot forget the importance of building unique, strong collections which embrace multiple voices and different perspectives. To achieve this, we must continue developing collections that include materials published in other countries and in other languages."
The University Libraries are proud to count Alonso-Regalado among our librarians, and we are thrilled that he has been recognized for this highly-prestigious American Library Association Award.