It was a move two years in the making.
On the morning of Tuesday, July 2nd, the University Libraries flipped the switch, activating a new website and search system. Plans for the new Search platform had been in the works since May 2017, while progress on the switchover began in April 2018. This replaced the previous system which had been in place since 2004.
Image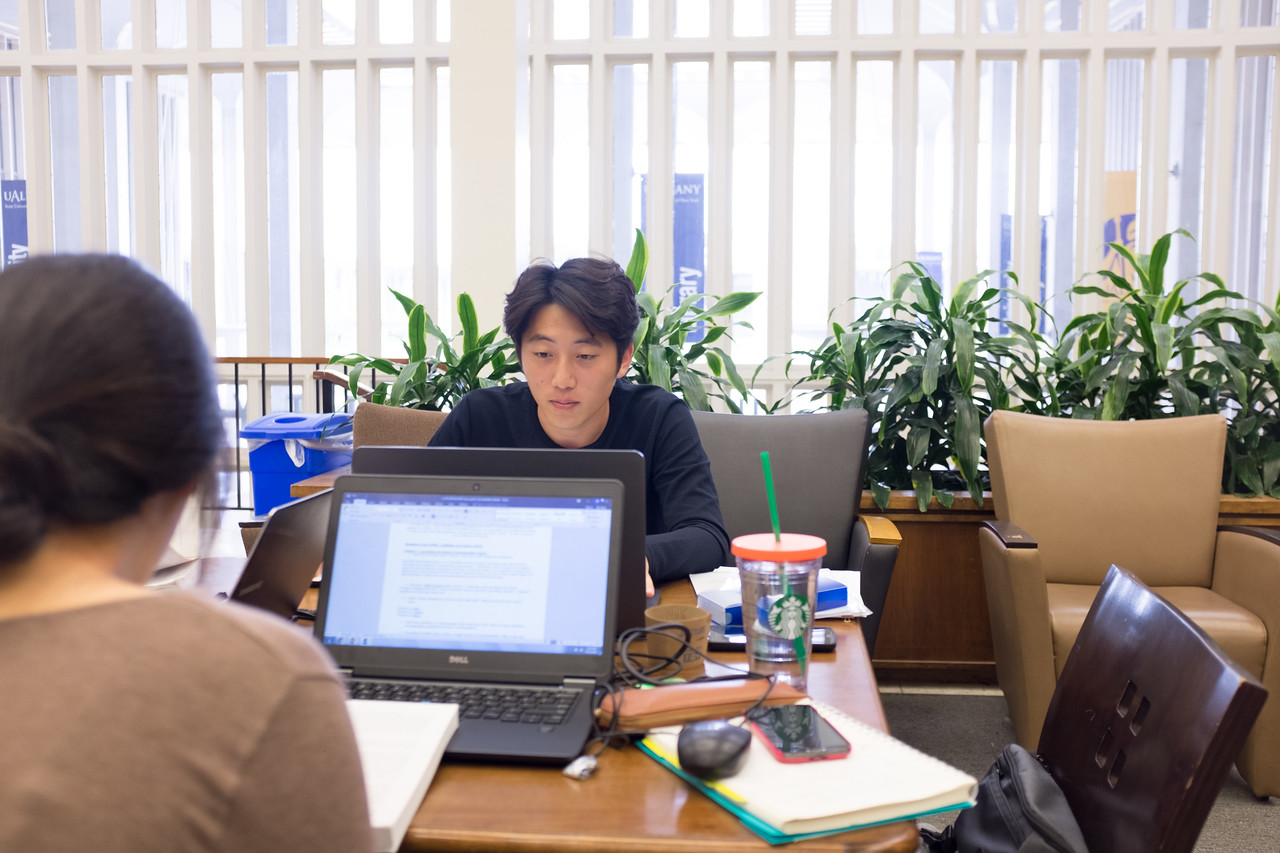 The transition team explained that the new Search system "provides a gateway to a wealth of scholarly content, including print, electronic, and digital collections." The interface allows users to browse collections at UAlbany as well as libraries across the SUNY system. This design provides streamlined resource sharing between libraries, a major benefit for patrons.
"This next generation interface was carefully selected by a SUNY-wide committee to provide a platform that makes it easy for our students, faculty, and other researchers to search for, discover and request materials," explains Jane Kessler, Head of Reference and Research Services. "We are happy to help users with questions about the new interface in person at the reference desk at the University and Dewey Libraries, on the phone, or through our chat service."
Alongside the release of the new Search, the University Libraries also launched a new website. Plans for a website overhaul began in late November 2017. The previous iteration of the site had been unchanged since 2015.
The overhauled website took a user-first approach, making the homepage action oriented. Visitors will find news on events, the One Search plugin, tools, services, as well as hours and a calendar of events above the fold.
Both the new site and search tool highlight the University Libraries' commitment to delivering the best services to the UAlbany community. And the progress doesn't stop there. Committees for both the website and Search are already hard at work planning upgrades.