You asked, and we listened.
The University Libraries are excited to provide the UAlbany community with access to our physical collections through a curbside pickup service beginning July 6.
Library users can request materials using the Libraries' search tool. Staff members will pull requested materials and notify users by email when requested items are available for pickup. The email notification will include a link that users can then click to schedule a date and time to pick up materials at the University Library.
Image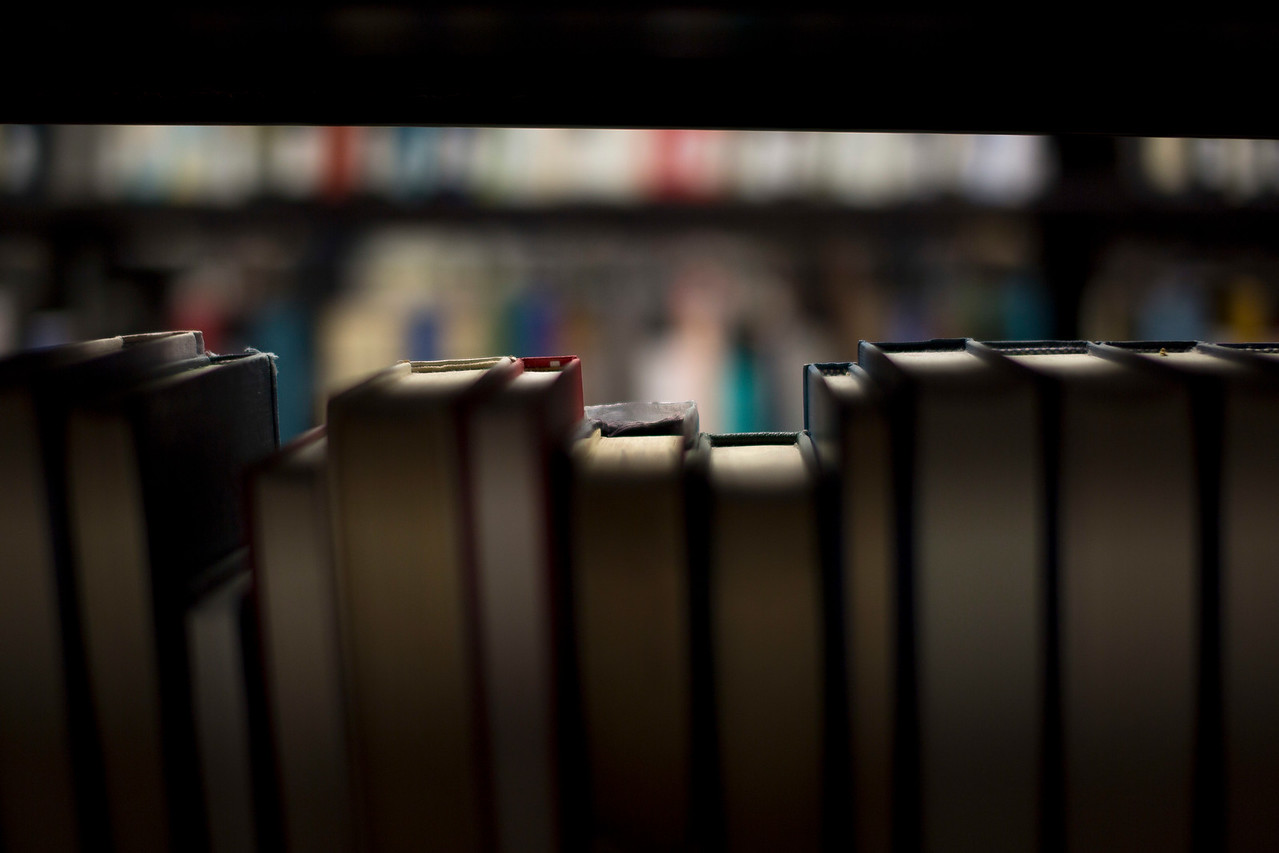 Inserted Layout Image
Image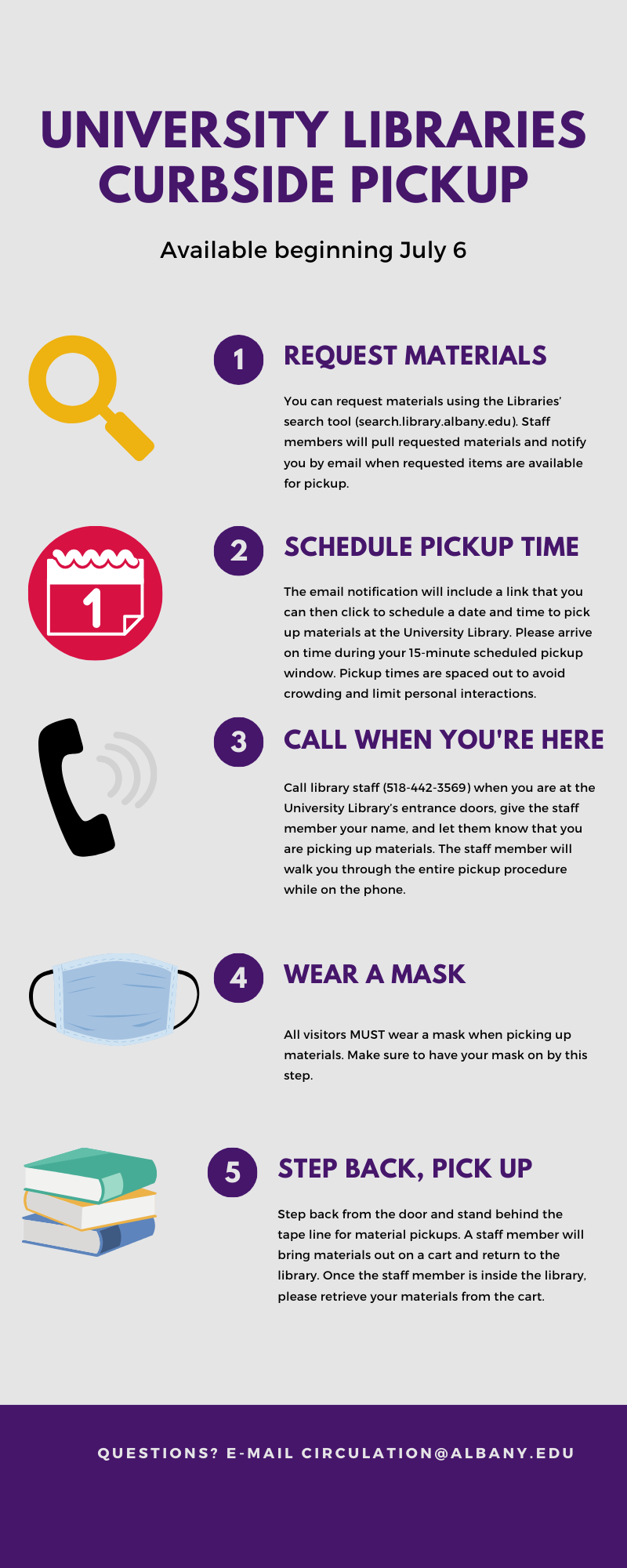 Go ahead, save this infographic and keep it handy.
When picking up materials, we ask that users follow these steps for a smooth interaction that maintains the health, safety, and well-being of both our staff and users:
Please arrive on-time during your 15-minute scheduled pickup window. Pickup times are spaced out to avoid crowding and limit personal interactions.
Users must wear a mask when picking up materials.
Call library staff (518-442-3569) when you are at the University Library's entrance doors, give the staff member your name, and let them know that you are picking up materials. The staff member will walk you through the entire pickup procedure while on the phone.
A library staff member will check out materials to you and bring them to the front door.
Please hold up your UAlbany ID Card or photo ID card to the window so the staff member can verify items are being picked up by the user to whom they are checked out
Step back from the door and stand behind the tape line for material pickups.
The staff member will bring materials out on a cart and return to the library.
Once the staff member is inside the library, please retrieve your materials from the cart.
---
We ask that users limit their pickup appointments to one visit per week to limit interaction with library staff members and enable all members of the university community the opportunity to pick up materials. If you are returning materials to the library, please remember to use the outdoor book return located in front of the University Library. Please do not place returns on the cart that staff members are using to bring materials to users, and do not hand returns to staff members.
If you are picking up multiple items, please consider bringing a reusable bag or backpack. The Libraries are not able to provide bags to users at this time.
Please contact us with any questions you may have about this service by emailing us at the link below.