Question: Are the University Libraries working to find new ways to assist students?
Answer: Of course they are!
Ahead of the Fall 2019 semester, alongside a new website and search tool, the University Libraries launched a Frequently Asked Questions (FAQ) module. The knowledgebase of 107 questions—and counting—allows library users to find quick answers to their questions, much like any other website's FAQ page. Categories include borrowing, preservation, and information literacy.
Image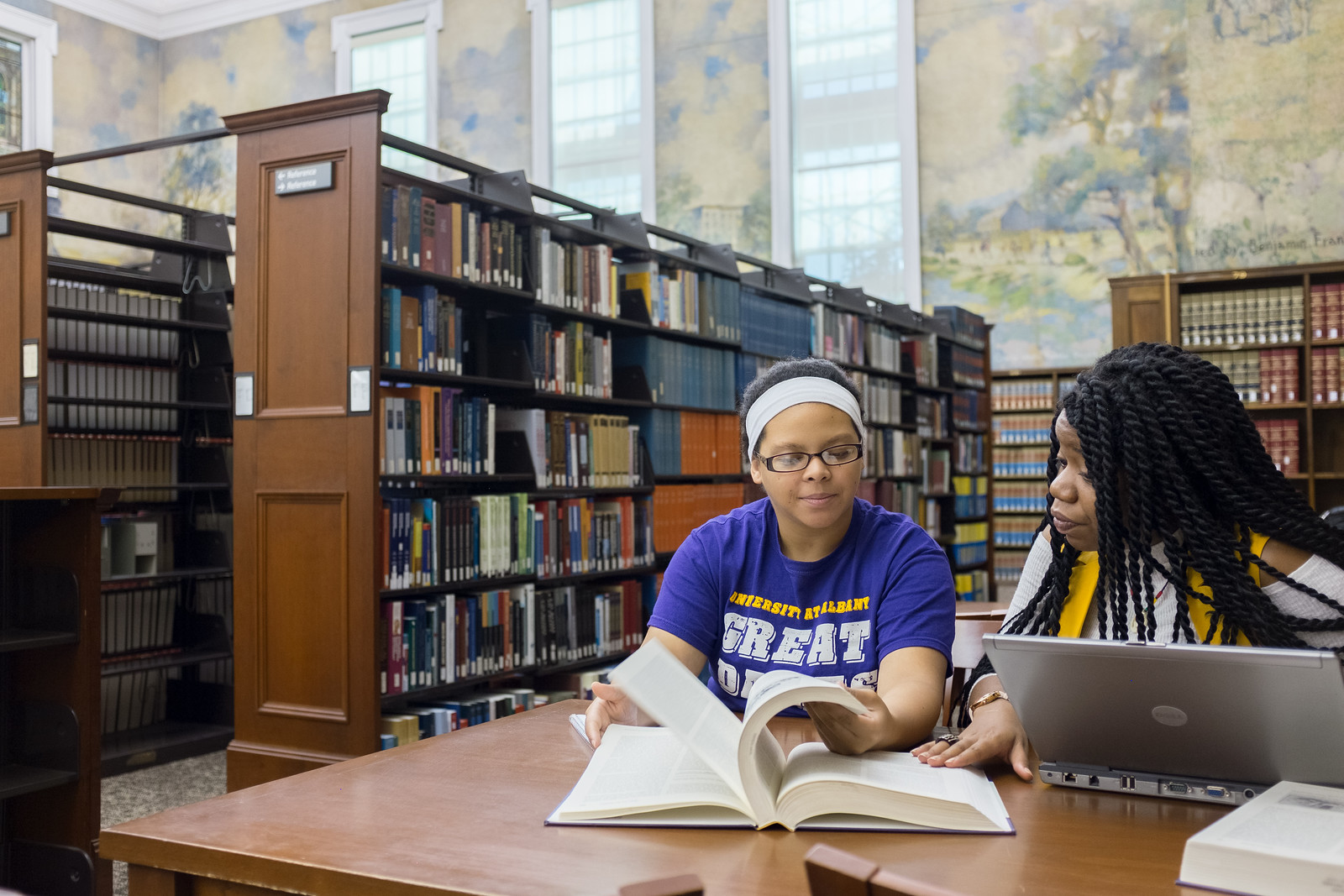 The idea for an FAQ platform stemmed from the growing number of online courses and degree programs at the University. Distance learners could self-serve, finding answers to their questions in a familiar format. Most websites have an FAQ page, after all.
Jane Kessler, Head of Reference and Research Services, and Lauren Puzier, User Experience Librarian, oversaw the implementation of the program. When asked what they liked about the FAQ platform, they both noted how it shows that librarians anticipate the needs of students, a proactive approach to reference librarianship.
"We are trying to improve user experience with the Libraries, and FAQs make it as easy as possible to get quick answers," says Puzier. "They help our own library faculty and staff, too," she adds. "If a student visits the reference desk or contacts us on chat, we can quickly pull up an FAQ to provide them an answer. They streamline things and help keep our answers uniform."
The system is highly customizable as well, a feature Kessler enjoys. "We can pull queries directly from chats and turn them into FAQs!" she explains. "Plus, we can promote or feature certain questions depending on the time of year. The FAQs can match up to the course of the semester."
The FAQs have received significant usage since their launch, with Can UAlbany alumni use library databases? leading the way at 127 visits. Can I get textbooks for my classes from the library? and Where can I find novels? round out the top three.
What comes next for the FAQs? The plan is to grow the initiative. "I'd like to see the page expand to other library departments," says Puzier, "with the goal of eventually having everyone using it."
In the meantime, the pages will assist students and users as they conduct their research, living out the sign-off message from the Libraries' virtual chat platform: Remember, a librarian is online and ready to help.