As the Head of Library Systems, Erich Hammer has always been popular among the University Libraries' faculty and staff. When the coronavirus pandemic forced the Libraries to switch to a fully remote and virtual operation, though, he practically became a celebrity.
On any given day, Erich, who still reports to the building, troubleshoots a number of technical difficulties. On some days, that might mean going into faculty offices to boot up a PC that abruptly shut down, preventing it from connecting to the virtual network. On other days, he leads Tech Talks, a series of demonstrations hosted on Zoom to introduce remote technology, as well as answer frequently asked questions.
Image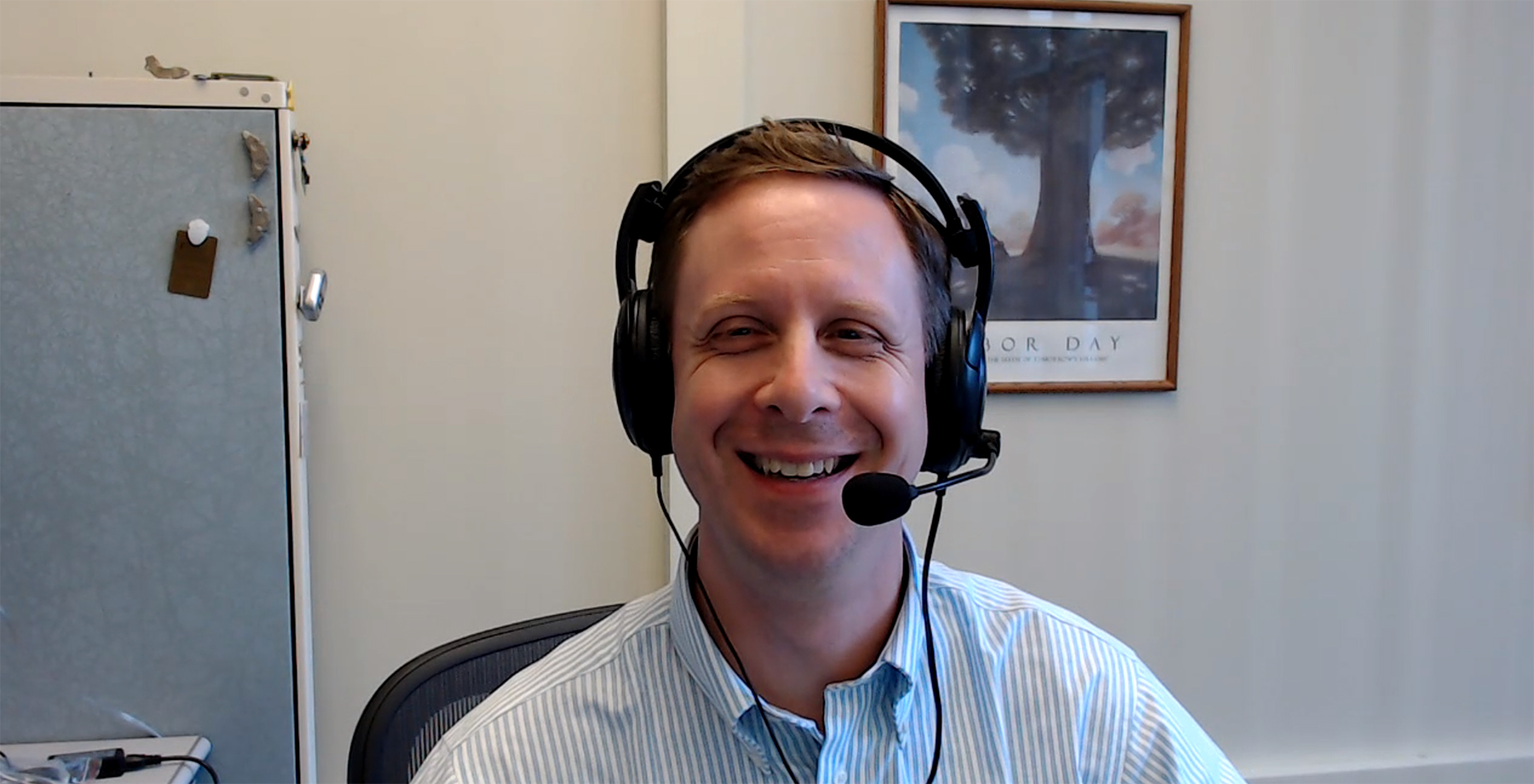 For Erich, this was all part of the job. "I think we all came to the conclusion that remote was going to be necessary about the same time in March. I wasn't too terribly concerned about supporting staff remotely," he explained. "While home computers in general can be a bit of a black hole, the scope of the need here is pretty narrow; most needs can be met with a working browser." He re-purposed a number of lending laptops for staff who did not have computers at home. Access to shared files was made possible through the implementation of remote desktop software.
Another challenge came in the form of troubleshooting over e-mail or the phone. It's one thing to walk over to a computer, to see a colleague at his or her desk and diagnose the problem there. "I wish we had been able to deliver and train for MS Teams as a chat solution before all this happened," Erich said. "That would have made things easier from both a support and social isolation perspective."
While the Libraries didn't have time to train with MS Teams, a collaborative platform for instant messaging, they did quickly regroup to produce a weekly series of technology instruction, called Tuesday Tech Talks @ 2. Topics included Zoom, manipulating PDFs, editing the Libraries' Wiki space, and Teams, among other products. The talks were widely attended and received positive reviews from participants.
Ann Gunning, the Library Personnel Coordinator, regularly attended the Tuesday Tech Talks. She spoke to us about how helpful she found them. "The Tech Talks made me better informed about using relevant tools (e.g., Zoom and the library wiki) and often answered lingering questions I had not previously had the opportunity to address," she explained.
That's the kind of feedback Erich hoped to receive when the program started. "I'm glad we had the opportunity to set aside some time every week for that," said Erich. "I really hope people were able to see that nobody knows all the answers when it comes to technology (even Systems folks), and the only way we learn the things we need (or want) to know is by asking or trying (and failing sometimes)."