The Science Library celebrated its 20th anniversary with a resource fair on Wednesday, September 12, 2019.
In addition to the science subject librarians, representatives at the event included the Alice Hastings Murphy Preservation Department, M.E. Grenander Department of Special Collections and Archives, Career Services, the New York State Writers Institute, Advising Plus, and the Center for International Education and Global Strategy. Along with learning about resources in the building, students also enjoyed a birthday cake celebrating the library's opening.
The event proved successful and was well attended by students, faculty, and staff.
"Many members of the University at Albany enjoyed a piece of cake while looking at historical materials on the building of the Science Library, and materials provided by other building offices," said Sue Kaczor, subject librarian and organizer of the event. "It was important to celebrate this milestone, as we both look back on the past and envision the future."
Image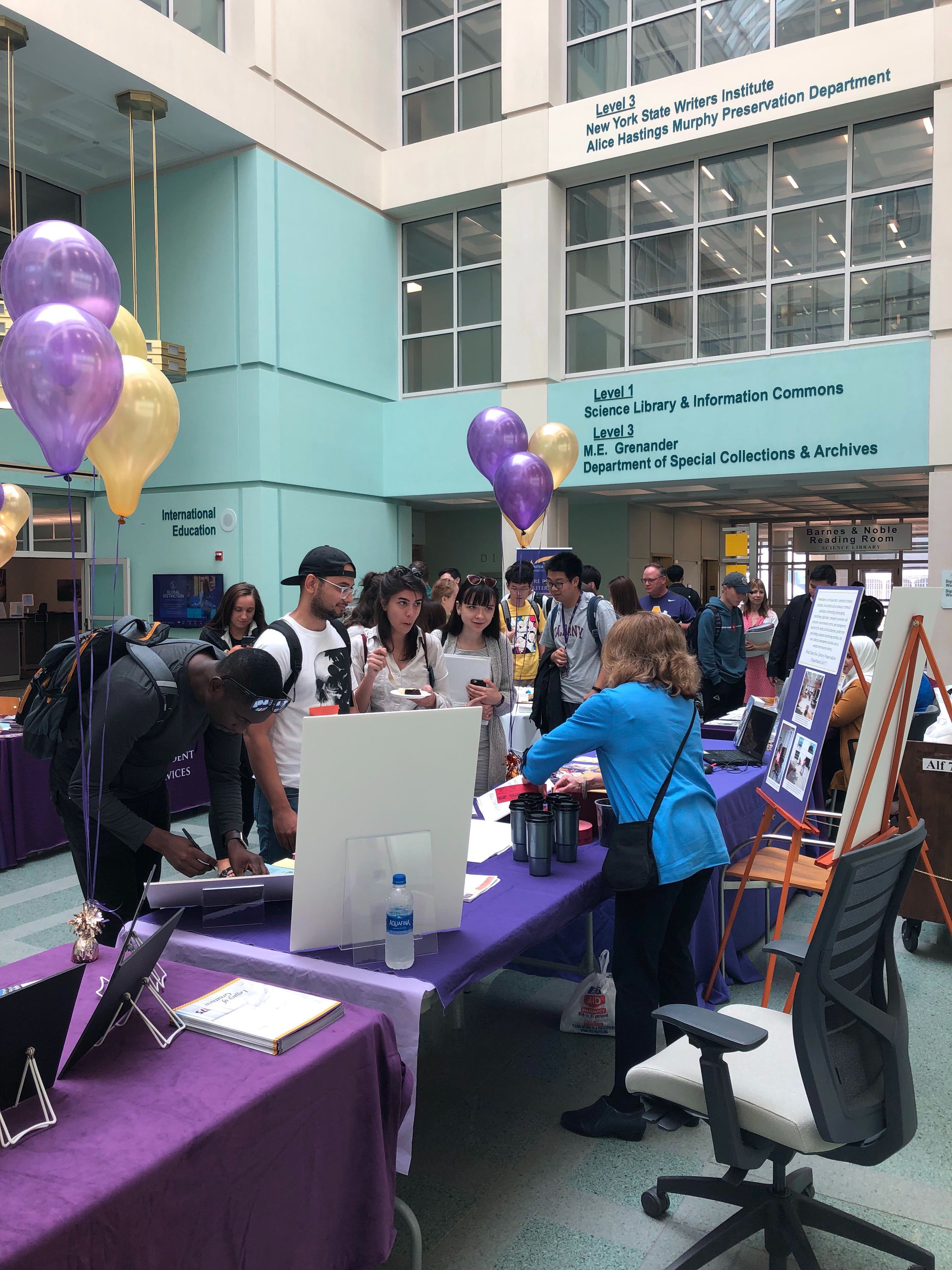 While discussions for a new library began as early as 1989, construction on the Science Library began on June 10, 1996.A $3.5 million development campaign funded the project. The official ribbon cutting took place on October 16, 1999, with Governor George Pataki among attendees.
"When the Science Library opened in 1999, it was the first building in more than 25 years to be built on this campus," explained Brian Keough, an archivist and Head of Special Collections and Archives. "It served as a gateway to future growth at the University."
Now, 20 years later, the library remains as popular as ever.
"I study there all the time," says Morgan Thomas ('22), a criminal justice and sociology student. "I like the quiet and the lighting."
Like Morgan, many students seek out the Science Library as a go-to study space. While much has changed across campus since 1999, appreciation for the building is constant.