I was very excited when I found out that I was selected to join the University Libraries for the Anna Radkowski-Lee Graduate Assistantship. As I contributed to the Libraries' outreach and marketing efforts throughout the 2020-2021 academic year, I learned more about the services that the Libraries offered and shared these with my peers.
Outreach and Marketing. I was able to contribute to the creation of outreach materials working with individuals from various departments throughout the Libraries. We connected our passionate staff members from Special Collections & Archives, the IMC, and our subject librarians to our campus community virtually. I also worked with the communications team to develop materials and reports that would assist with future communication strategies.

Image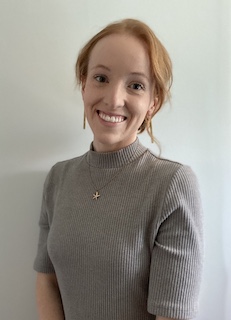 Jillian Palmer, Anna Radkowski-Lee Graduate Assistant for Marketing and Outreach
University Libraries Library Ambassadors. The inaugural cohort of Library Ambassadors was formed in the spring of 2021! Assisting my supervisor Amanda Lowe, Outreach and Marketing Librarian, with the creation of this program was a great experience. Throughout the development of the Ambassador Program, Amanda shared her knowledge of outreach and engagement as well as the Libraries. We were able to create a framework for our ambassadors to facilitate a peer-to-peer program to increase awareness of University Libraries' resources and services at UAlbany. The outreach team's dedication to ensure resources and services are more accessible to our community made establishing this program a success.
My year as a graduate assistant provided me with a unique opportunity to experience the commitment that Library faculty and staff have to the campus community. It was wonderful to be part of an innovative environment of research and scholarship at UAlbany. I am looking forward to continuing my work developing the ambassador program for a second year as the Anna Radkowski-Lee Graduate Assistant.