Elaine Lasda promoted to Full Librarian
In January 2021, Elaine Lasda was promoted to the rank of full librarian. Elaine is the Coordinator of Scholarly Communications and the Subject Librarian for Social Welfare, Gerontology, and the Dewey Library Reference collection.
Appointed to a full-time position in 2008, Elaine previously worked at Dewey on a part-time basis from 2004-2008, and also worked at the University Library on the uptown campus from 2001-2004. Elaine received the President's and Chancellor's Awards for Excellence in Librarianship in 2015. She earned her M.L.S. from the University at Albany in 1997, and her B.A. in History from SUNY College at Oswego in 1990. In May 2015, Elaine received a Master's-level Certificate of Advanced Study in Data Science from Syracuse University.

Image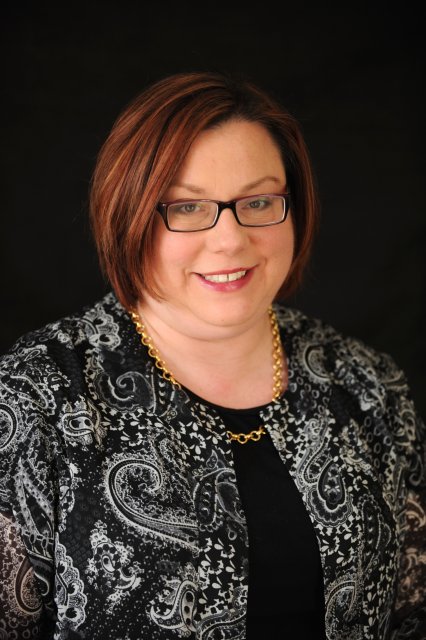 Elaine Lasda was promoted to the rank of full librarian.
Elaine has held many leadership positions in the New York Library Association, serving on the Academic and Special Libraries Section Board for over 15 years in various capacities and as NYLA Councilor-at-Large from 2016-2018. Elaine is also very active in the Special Libraries Association, where she currently serves on the Board of Directors. She was inducted as an SLA Fellow in 2018, a prestigious designation for mid-career leaders. She is the creator and editor of a book called The New Metrics: Practical Assessment of Research Impact, published in 2019.
When she's not working, she enjoys the quaint charm of her Hudson Valley Community, "hammock time" watching activities on the Hudson River from her deck, going to the drive-in, and hanging out with her cats, Iggy and Cyggie.