Welcome to Collections Spotlight, a recurring column in the Library Update newsletter. In each installment, Jane Kessler, Director of Collection Development, will showcase an area of the Libraries' extensive holdings. In this edition, we're pleased to introduce the Accessibility collection, an initiative that will help us best serve our patrons.

In June of 2019, the SUNY Board of Trustees adopted an Electronic and Information Technology Accessibility (EITA) Policy to ensure that faculty and staff with disabilities are able to access and successfully use the growing number of student services, including instruction, that are delivered electronically.
Image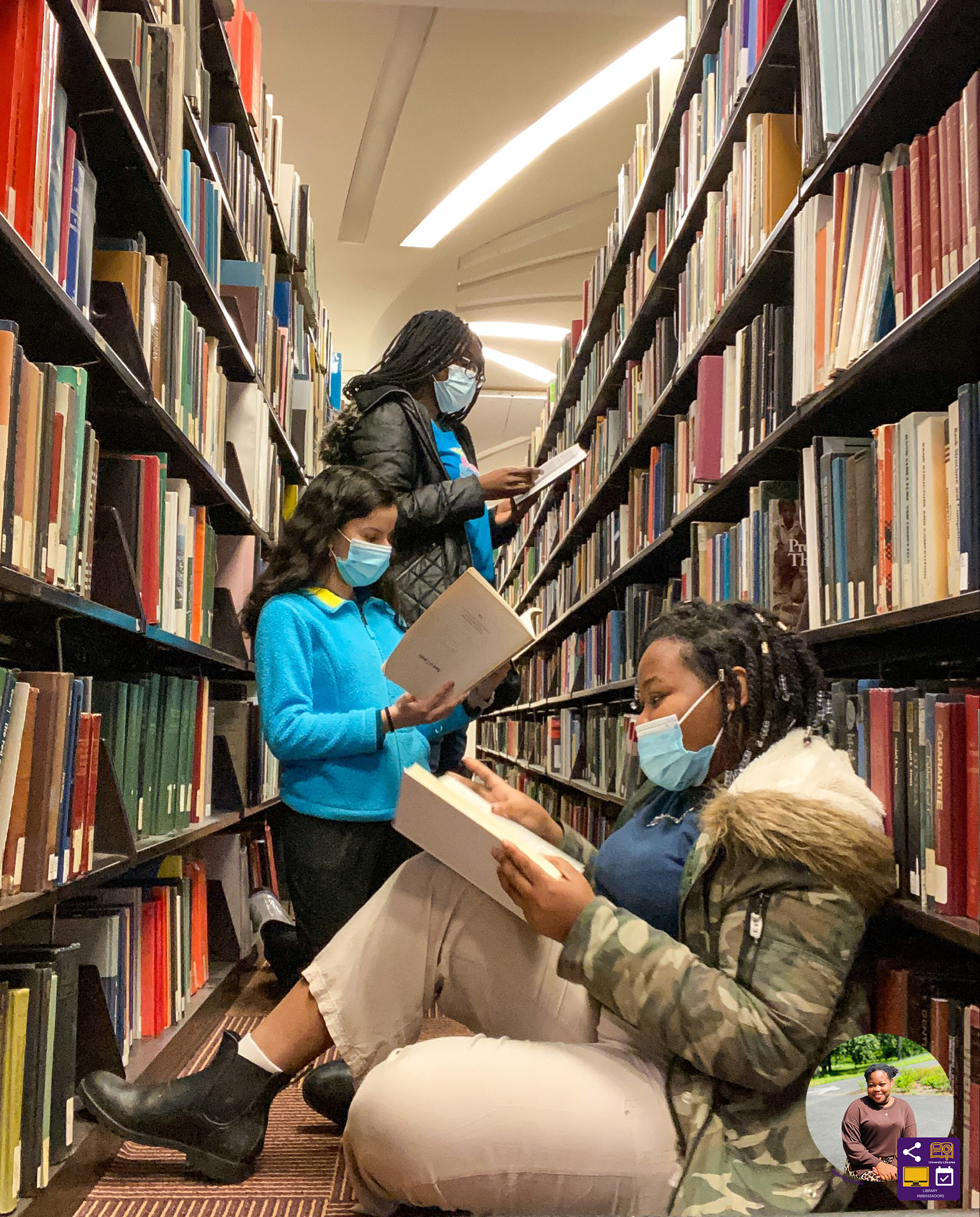 Students read in the stacks
The SUNY Electronic & Information Technology Accessibility Committee Final Report and Recommendations issued in May of 2019 included a section on SUNY Libraries Accessibility Guidelines (LAG) Implementation Guidance. The implementation guidance, based on ALA's Library Services for Patrons with Disabilities, calls for libraries to include materials with accurate and current information on the spectrum of disabilities, disability issues, and services for people with disabilities, their families, and other concerned persons.
The EITA guidelines were a welcome opportunity to continue the work of diversifying the Universities Libraries' holdings. The Libraries are committed to building a diverse collection, and recently updated the collection development policy to include an explicit statement on diversity, equity and inclusion.
In order to make certain that the University Libraries are in compliance with the EITA guidelines, Abby Adams, Subject Librarian for Emergency Preparedness, Homeland Security, Cybersecurity, Informatics, Information and Library Science & Criminal Justice, and Chris Poehlmann, subject librarian for Business and Economics, reviewed the collection for coverage of disabilities and disability issues. They consulted recent academic publications and lists of award-winning books on disabilities and sought recommendations from the Disability Access and Inclusion Student Services office. They developed a list of recommended purchases, which they noted included many authors and editors who write from the perspective of their own experience and knowledge and who represent a wide range of physical ability and neurodivergence. They prioritized books related to research, education, or concerns broadly relevant to college students. Purchases of the recommended books were made during the Fall 2021 semester. We are pleased to broaden our coverage in this important area and are very grateful to the generous library donors who made this possible.