As an Anna Radkowski-Lee graduate assistant, I have participated in creating the Library Ambassador Program, fun and informative videos with faculty and staff, and outreach events on-campus. While the first year was mostly virtual, we managed to lay a strong foundation for the ever-growing Library Ambassador Program. The second year of my graduate assistantship has only strengthened my understanding of the importance of libraries for academic and personal growth.
Library Ambassador Program. First, thank you to all the ambassadors who have made this program as fun and successful as it is! The fall brought together a wonderful cohort of ambassadors who have been energetic about the program and the libraries.
Image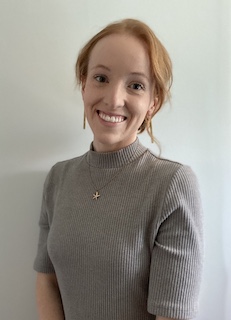 When the spring semester came around, we were very happy to have even more ambassadors joining the team. Students have shared how they use the libraries, learned about various resources, and much more! While the students learn more about the libraries, we have been able to understand more about how to better connect with the UAlbany community. While I will miss the cohort, there is no doubt that the program will continue to thrive under Amanda Lowe's direction.
Virtual and In-Person Outreach and Marketing. Well, this must begin with Great DANEtopia, what a return to in-person activities! We welcomed back hundreds of students with the unparalleled goodies of the Libraries in the fall semester. Throughout the rest of the academic year, our programming continued as we joined fairs for current and future students highlighting resources such as PAWS (Personalized Assistance With Searching) and the Lower Level Lab. Even though we returned to in-person programming, we did not lose track of the need for a virtual presence. With the help of our library ambassadors, we resumed the Librarians with Lattes podcast series with faculty and staff on-campus. Additionally, thanks to numerous faculty and staff, we created videos promoting the Libraries' departments from Archives to Data Services and Scholarly Communications.
I've found the Anna Radkowski-Lee Graduate Assistantship to be an unequivocally rewarding experience that I look forward to applying in my career.