On March 9, the University Libraries launched a program where members of the University at Albany community could receive complimentary digital subscriptions to the New York Times. Access to these subscriptions was made possible thanks to the Library Development Fund, composed of gifts from alumni and supporters of the University Libraries.
Upon activation, a faculty/staff account is valid for 364 days. A student account is valid up to the graduation year they enter when they sign up. Users will have unlimited access to nytimes.com and mobile applications, including international, Chinese and Spanish editions. Access also includes the archive back to the first year of publication, 1851, and the NYTimes in Education site.
Image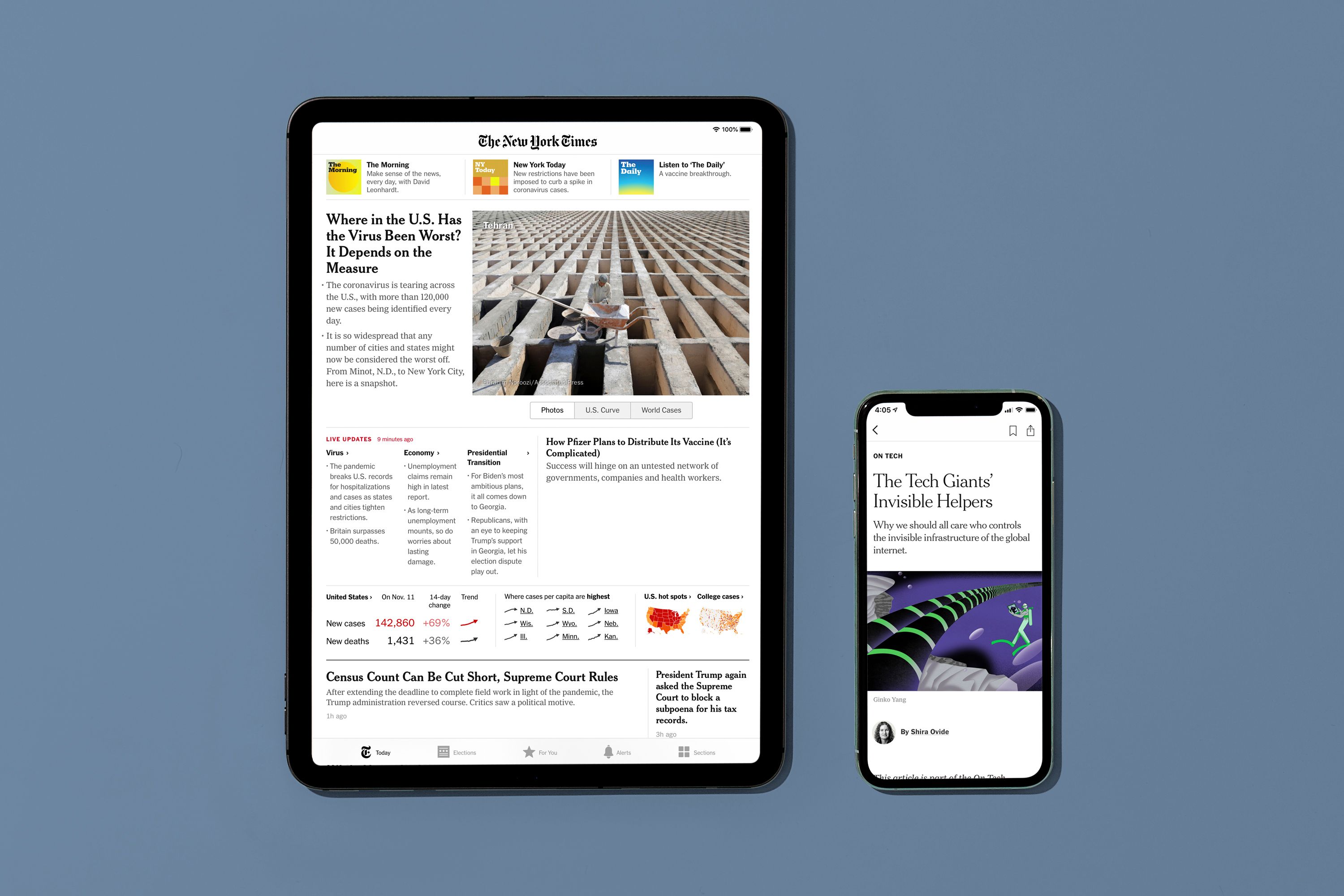 New York Times homepage on a tablet and cell phone
Cooking, Games and e-reader editions (e.g. Kindle Fire, Nook) are not included. However, people can add a subscription to Cooking or Games to their free institutional account.
Jane Kessler, Director of Collection Development at the University Libraries, led the process to secure the license. The deal took nearly a year to complete and required authorization at not only the campus and SUNY levels, but also with the Office of the New York State Attorney General. Her hard work paid off, as the subscriptions became an instant hit on campus.
"Despite all the ways news is available today, newspaper reading is still an essential way to stay informed about current events, politics, economics and culture," she said after the subscriptions were made available. "We are so pleased to be able to provide a site license to the New York Times to faculty, students, and staff, all thanks to our generous donors."
Dr. Carol Kim, Provost and Senior Vice President for Academic Affairs, shared her enthusiasm for the license as well. Dr. Kim said, "At the University at Albany, we are committed to offering world-class resources to our students, faculty, and staff. This commitment extends to reliable information, like news found in the New York Times. Since 1851, the Times has served as a standard-bearer for investigative reporting, thought-provoking commentary, and quality writing. By providing these complimentary subscriptions, the Libraries make accessible authoritative journalism to the entire UAlbany community. I am excited to see how this offering will sharpen classroom discussions, facilitate research, and broaden perspectives."
The Libraries would like to once again thank our many generous donors for their continued support of our mission. We look forward to offering more services and programs like this in the future.