In May, the University Libraries presented the second annual Award for Outstanding Undergraduate Research to Kimberly Easlick, a junior in the History Department. Her project, titled "Act UP, AIDS, and Activism within the Albany Community," demonstrated an impressive use of records from the M.E. Grenander Department of Special Collections & Archives. The paper also offered a revealing glimpse into Capital Region history.
Professor Nadieszda Kizenko, Professor in the History Department, supervised Kimberly's project. In her letter of recommendation, Dr. Kizeno noted that the paper originated in a research seminar, where students "move from being 'consumers' of history to 'producers' of history." She praised the study for its mastery of the historical process, in addition to its topical importance.
Image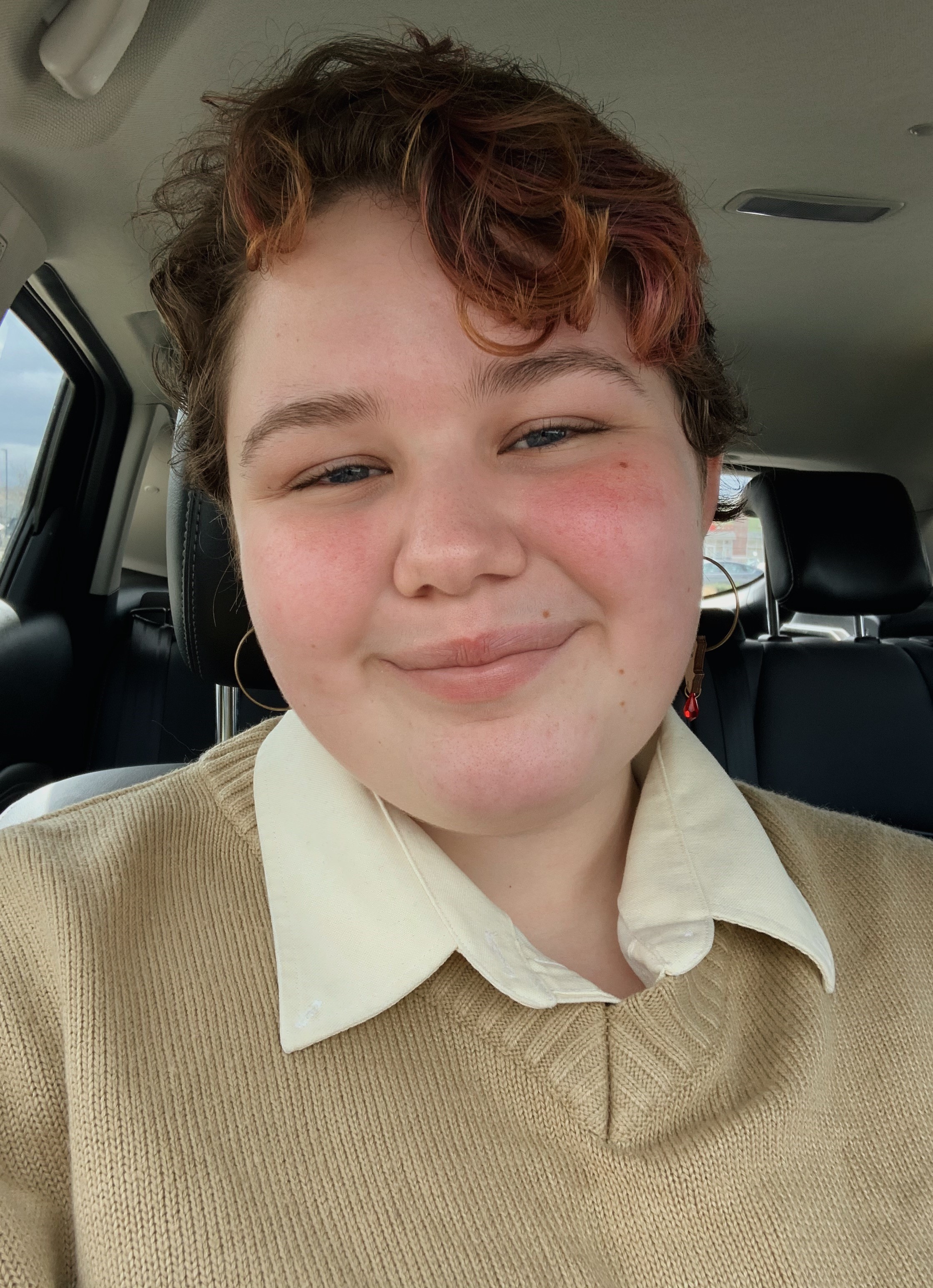 Kimberly Easlick received the 2021 Award for Outstanding Undergraduate Research
"As well as producing an excellent local history of AIDS, Ms. Easlick has also highlighted the importance of the archival collections of the University Libraries," said Professor Kizenko. "Her work, a model of archivally-based research, shows how tightly-focused local research can shine light on a global issue. It all the more extraordinary because it was produced at a time of COVID-19, when access to everything appeared to be limited. The resulting work is a tribute both to the Library collections and to the student who used them."
The selection committee, comprised of five librarians, also lauded Kimberly's project. In particular, they found her use of library resources creative, and her critical thinking skills highly commendable.
"It's a privilege to have received this award and to be recognized for it," said Kimberly. She plans to pursue a graduate degree in Biodiversity, Conservatism, and Policy, with a career in climate change policymaking in mind.
The University Libraries introduced the Award for Outstanding Undergraduate Research in 2020. According to Emily Kilcer, "These awards provide the Libraries an opportunity to recognize the excellent and innovative research and scholarship of the University's undergraduate students, which have been supported by library resources. Submissions were welcomed from both individual and group projects and required letters of support from faculty sponsors."
We congratulate Kimberly on a job well done!