By Emily Kilcer
This spring, the University Libraries were pleased to announce the inaugural Awards for Outstanding Undergraduate Research. These awards provide the Libraries an opportunity to recognize the excellent and innovative research and scholarship of the University's undergraduate students, which have been supported by library resources. Submissions were welcomed from both individual and group projects and required letters of support from faculty sponsors.
Image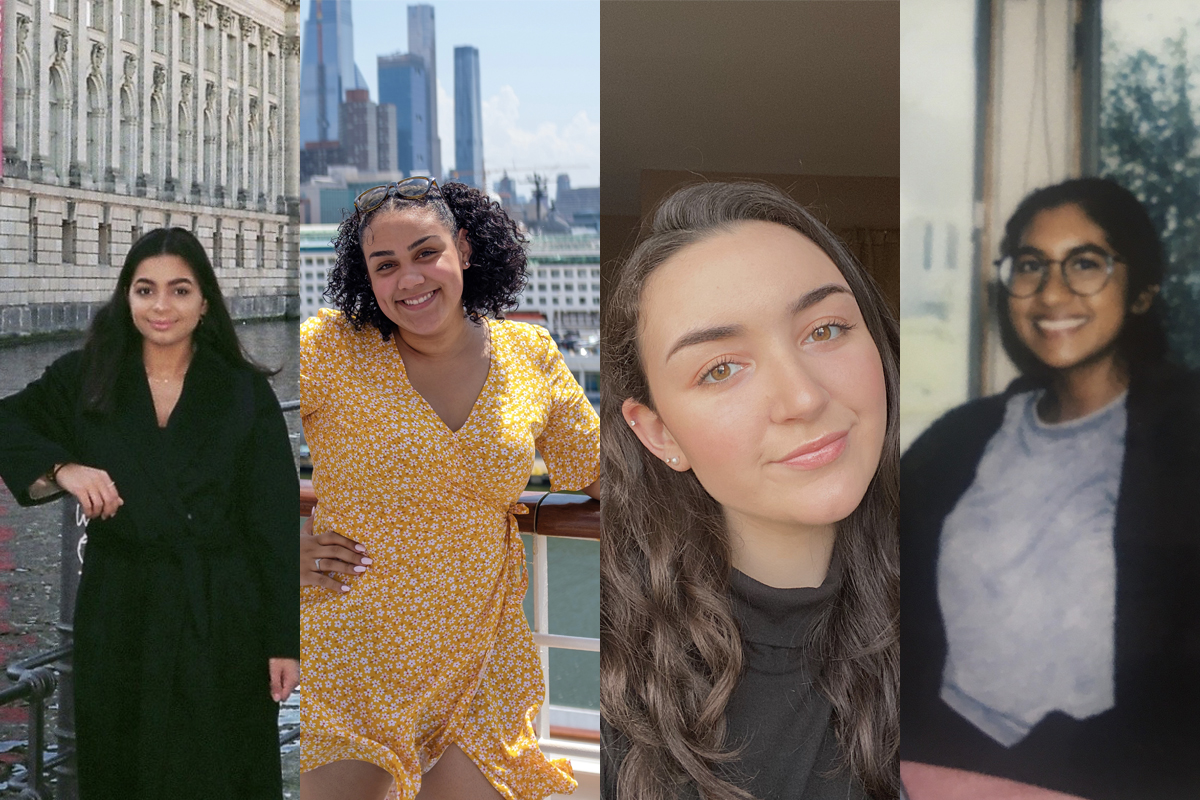 Because of the incredible challenges that students faced from quickly shifting to a new learning environment during the COVID-19 public health crisis, the Libraries are particularly delighted with the round of submissions. There were two awardees this year, details of which follow. Sabrina Fleming, received the individual award for her work from a senior research seminar titled, "Helen Quirini's Confrontation: McCarthyism and its Effect on the United Electrical Workers Union," sponsored by Dr. Laura Wittern-Keller, History. The Undergraduate Library Research Award Committee was particularly impressed with the high quality of Sabrina's work and her use of the resources available through the M.E. Grenander Special Collections & Archives, which enhanced her research on the local labor union activist, Helen Quirini.
The group awardees, Mahalia Cummings, Ola Kalu, Chloe Anne Blaise, Jessica Ramsawak, Emily Tineo, Jae Rosenberg, Stephany Solis, Sarah Valdez, Dynito Wiles, and Tianna Brown, were recognized for work with their project titled, "The Albany Birth Justice Storytelling Project." This submission was sponsored by Dr. Rajani Bhatia, Women's, Gender and Sexuality Studies. The Undergraduate Library Research Award Committee was similarly impressed with the high quality of their work and the way in which the group leveraged traditional resources and made extensive use of the University Libraries' Innovate, Make, Create Center (IMC) in order to create photovoice narratives of the childbirth and maternity care stories of Black women in Albany.
The Undergraduate Library Research Award Committee noted that both research projects not only represented a creative use of the Libraries' resources but also demonstrated a high level of critical thinking and application of information literacy concepts as part of the research process. The Libraries congratulate the award winners on their outstanding work and look forward to celebrating their efforts at a recognition ceremony this fall. Both projects will also be openly available in the University's repository, Scholars Archive.