Image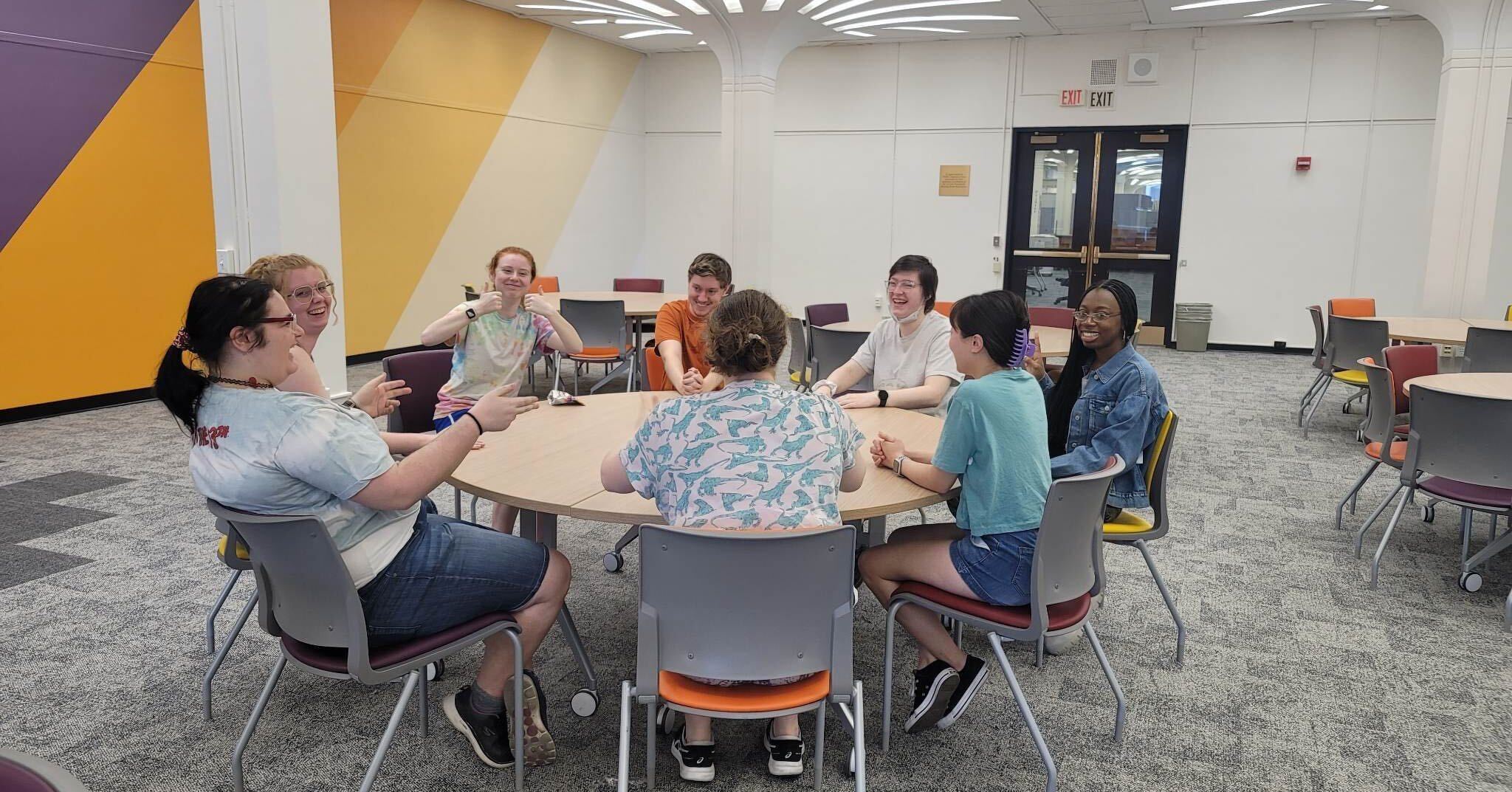 Students using the new multipurpose space in the University Library
At the time of renovation, Director of Campus Planning Jason Kersch said: ""The refreshed Periodicals Room has opened a great opportunity for the University Library to provide a flexible student space to broaden the Library portfolio and enhance the student experience." That is exactly how the space has been used. With twenty half-moon tables, each on wheels, and eighty seats, the room can accommodate a variety of configurations.
Events held in the new multipurpose space include the UAlbany Showcase, the Libraries' 48th Employee Recognition Event, a Phi Beta Kappa lunch, and President Rodríguez's Listening and Learning Tour.
Samuel Caldwell, Chief Diversity Officer and Associate Vice President
Diversity and Inclusion, attended the Listening and Learning Tour held in mid-May. Afterwards, he noted that the remodeled area is an attractive space for all students.
"This reimagined space creates a place for community," Mr. Caldwell explained, "a venue for study, and where members of our vibrant and diverse population at UAlbany may socialize, participate in educational and cultural activities, gather to share information, or find a location for study buddies to gather to prepare for exams or research project work."
Dr. Leonard A. Slade Jr., Professor Emeritus of Africana Studies and member of the Phi Beta Kappa Society, described the space as "...palatial, beautiful, and colorful." He noted its potential for a variety of uses, including poetry readings, movie nights, debates, formal meetings, and even short play productions. "We are the richer for having this sacred space," Dr. Slade opined. "The University Library will be able to contribute to the intellectual, cultural, and aesthetic enlargement of changed lives."
Gifts made by generous supporters funded the renovation project. Naming the room remains an option and will be taken into consideration.