Special Collections Cataloging Coordinator and Associate Librarian Nancy Poehlmann passed away on December 15, 2022.

Nancy joined the University Libraries in 2012 as the Head of the Cataloging Services Department. Her expertise in medieval languages and literature led her to Special Collections and Archives in 2019, where she thrived in producing and managing metadata for rare books.
Image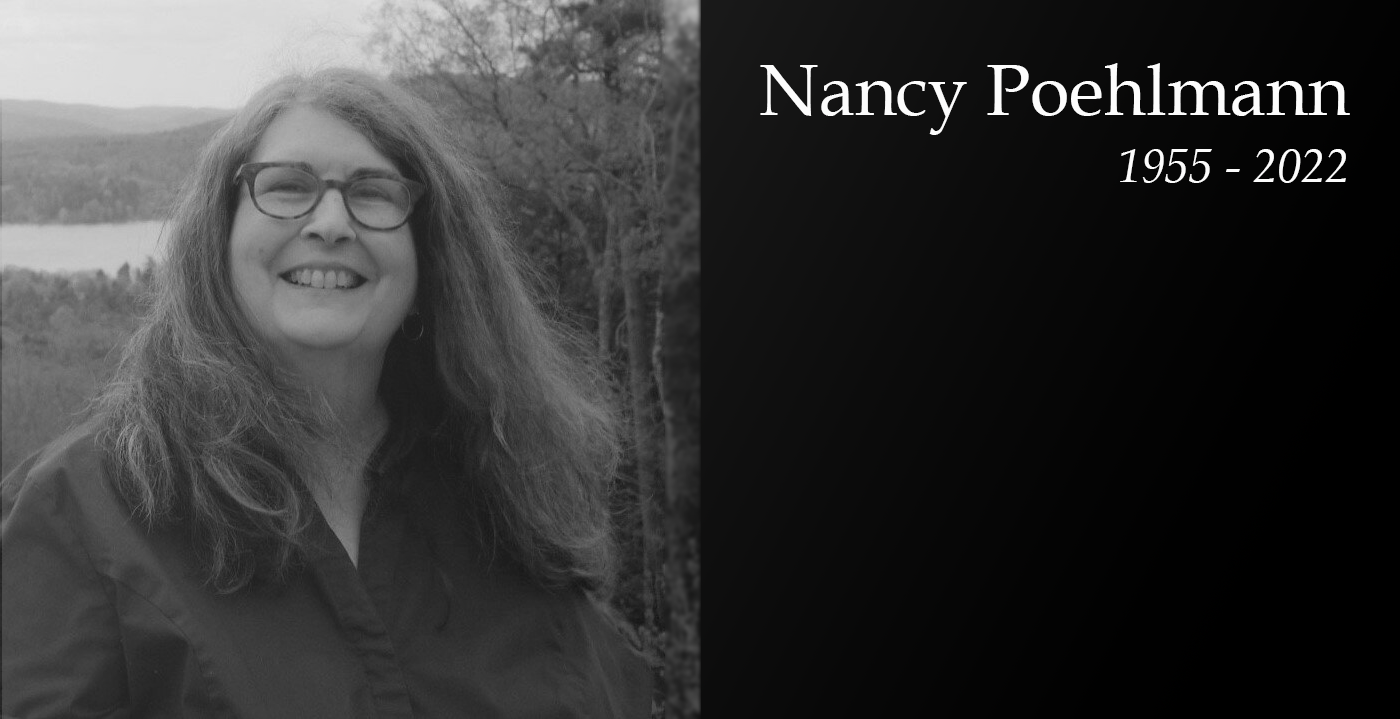 "She possessed, in combination, two rare qualities: a superb intellect and an unending well of kindness," said Jane Kessler, Director of Collections. "Nancy's enthusiasm for rare items, such as the Elzevir collection, greatly added to the intellectual life of the University. Her friendship made it feel like home."
A cherished colleague and dear friend, Nancy is remembered by faculty and staff as an untiring champion of her fellow librarians. She participated actively in the Library Writers Group, where she lent a listening ear to junior faculty as they navigated the publishing landscape. She served as co-chair of the Personnel Review Committee, a role which delighted her as she had the pleasure of informing faculty members of their successful tenure meetings. On top of that, she also volunteered for any number of panel presentations designed to encourage faculty and staff to apply for grants. Nancy's passion and generosity radiated through her commitments.
Outside of the Libraries, Nancy enjoyed reading, knitting, crocheting, and traveling. She graduated from Agnes Scott College with a B.A. in English and French, and received an MA in Comparative Literature and a MLS from Indiana University.
Nancy is survived by her husband of 35 years, Christian Poehlmann, her children Diana, Lesley, Christian, and Johann, as well as seven grandchildren.