The UAlbany Great Danes open the football season on Saturday, August 26 against Fordham. The home game on Bob Ford Field at Tom & Mary Casey Stadium kicks off at 7:00 P.M.
The University Libraries are buzzing with excitement ahead of the season opener. Faculty, staff, and students passed a ball around this week and shared what they're looking forward to this fall.
Lindsay Van Berkom
Scholars Archive Administrator and Coordinator of Dewey Access Services
The fall semester is known for the arrival of new students, returning students, and the leaves changing color on campus. It's also known for the arrival of football season!
Inserted Layout Image
Image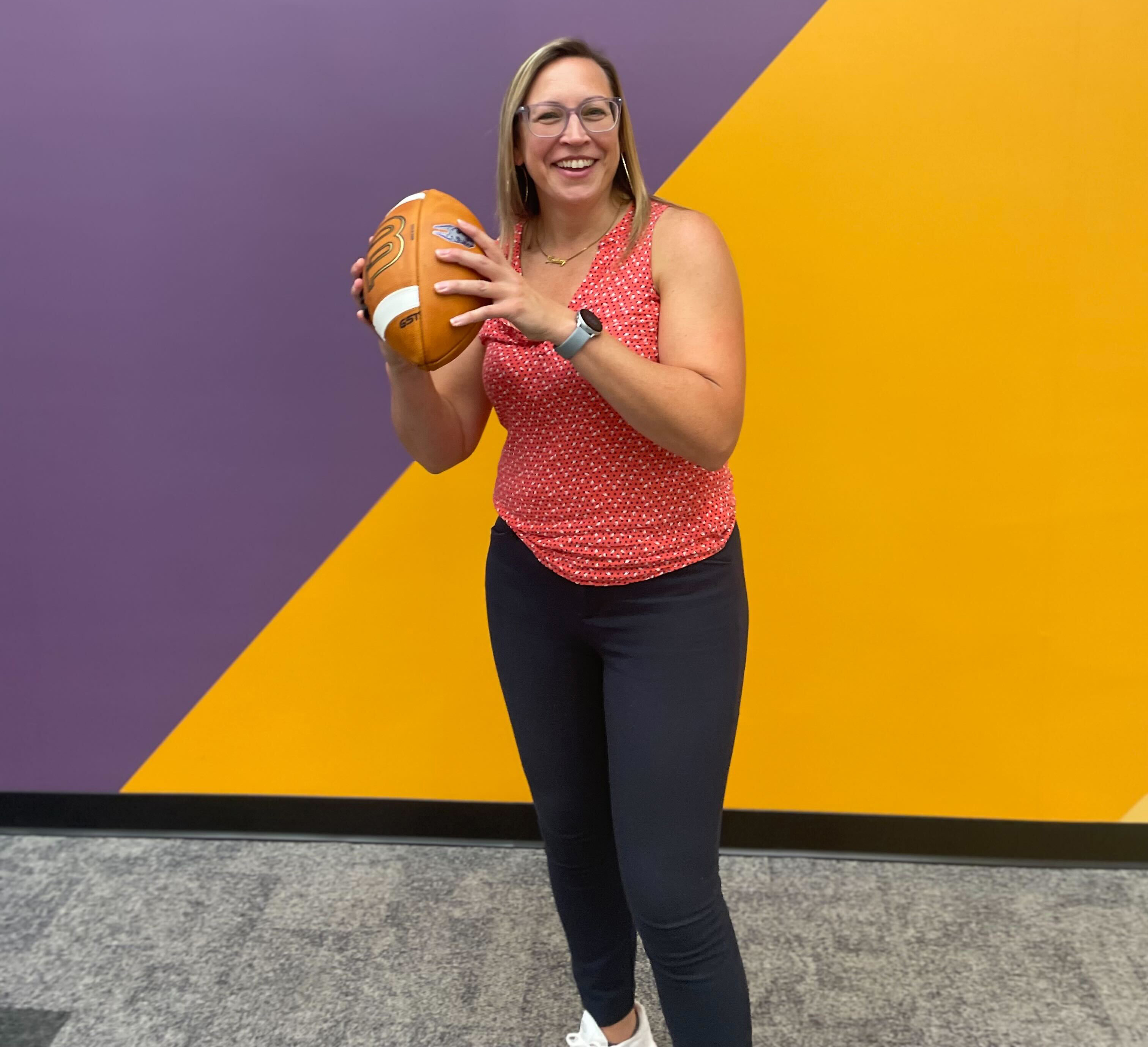 There is something about attending a college football game where I experience an infectious energy. From the tailgate parties to the excited student section, chants, theatrical entrances from the competing teams as they storm the field and the marching band performances at halftime. It's fun and exciting; and UAlbany is no exception.
I've also had the opportunity to do extra service work at the UAlbany football games. I often work in the suites where there's a fabulous view of the field and I get to see the UAlbany President, Provost, alumni and families interacting while enjoying the game and cheering on our players. It's also been neat to observe all that goes into hosting a football game at UAlbany. There are people from the media, production staff, catering, and a whole fleet of student staff helping to run the operation smoothly. I'm looking forward to attending a few games this season. Go Danes!!

Inserted Layout Image
Image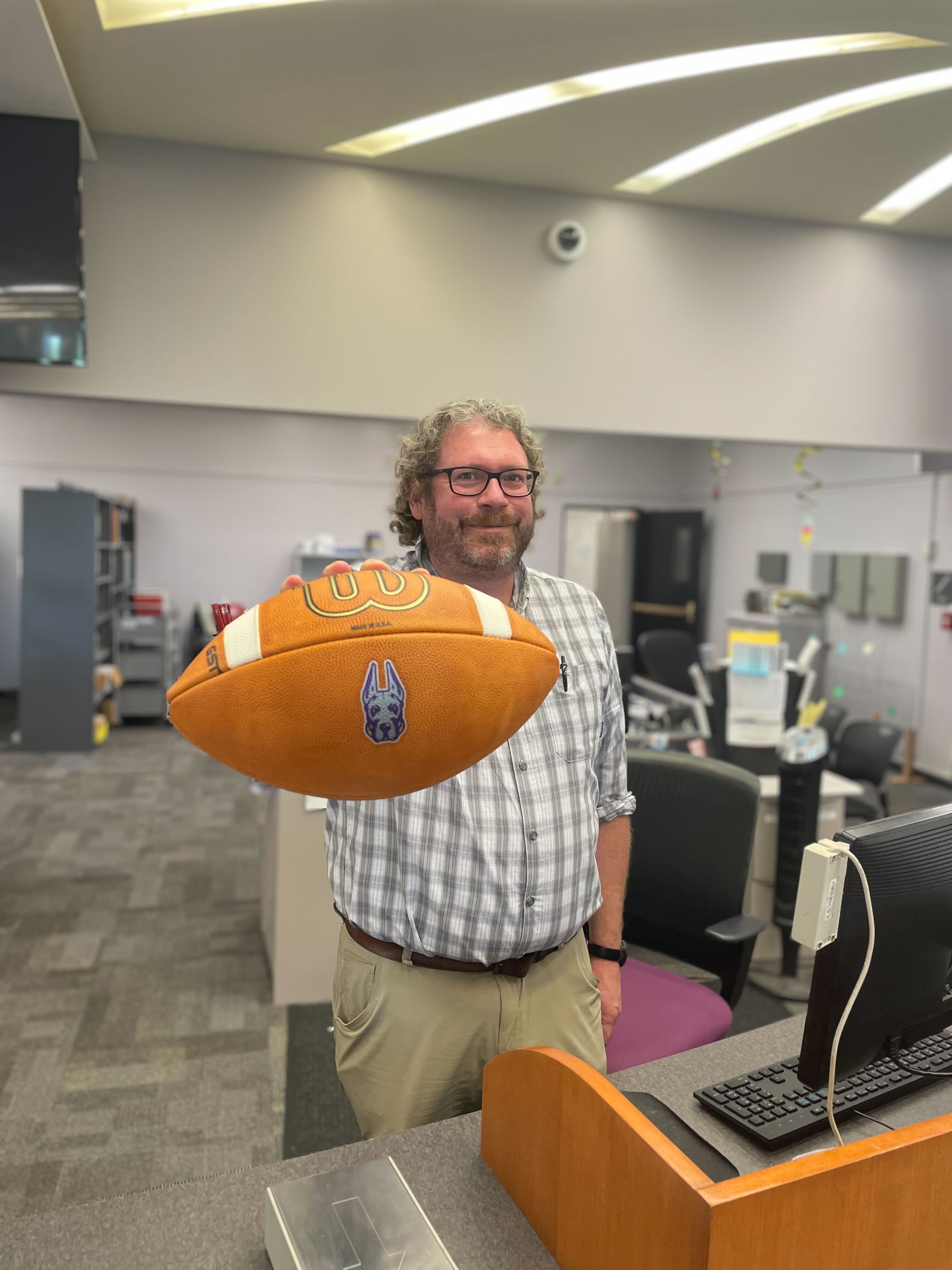 Robert Sheedy
Library Clerk 2, Access Services
Good luck on the upcoming season! This will be my first full season at UAlbany, and I can't wait to catch a few games. And if the team needs a library assistant on their trip to Hawaii, I know a guy.
Irina Holden
Information Literacy Librarian and Subject Librarian for Engineering and Russian Studies
In my information literacy classes I often have student athletes from many sport teams. They always impress me as hardworking and disciplined, often managing double-majors and grueling trainings, combined with traveling for games and meet-ups. I always look forward to meeting them!
Inserted Layout Image
Image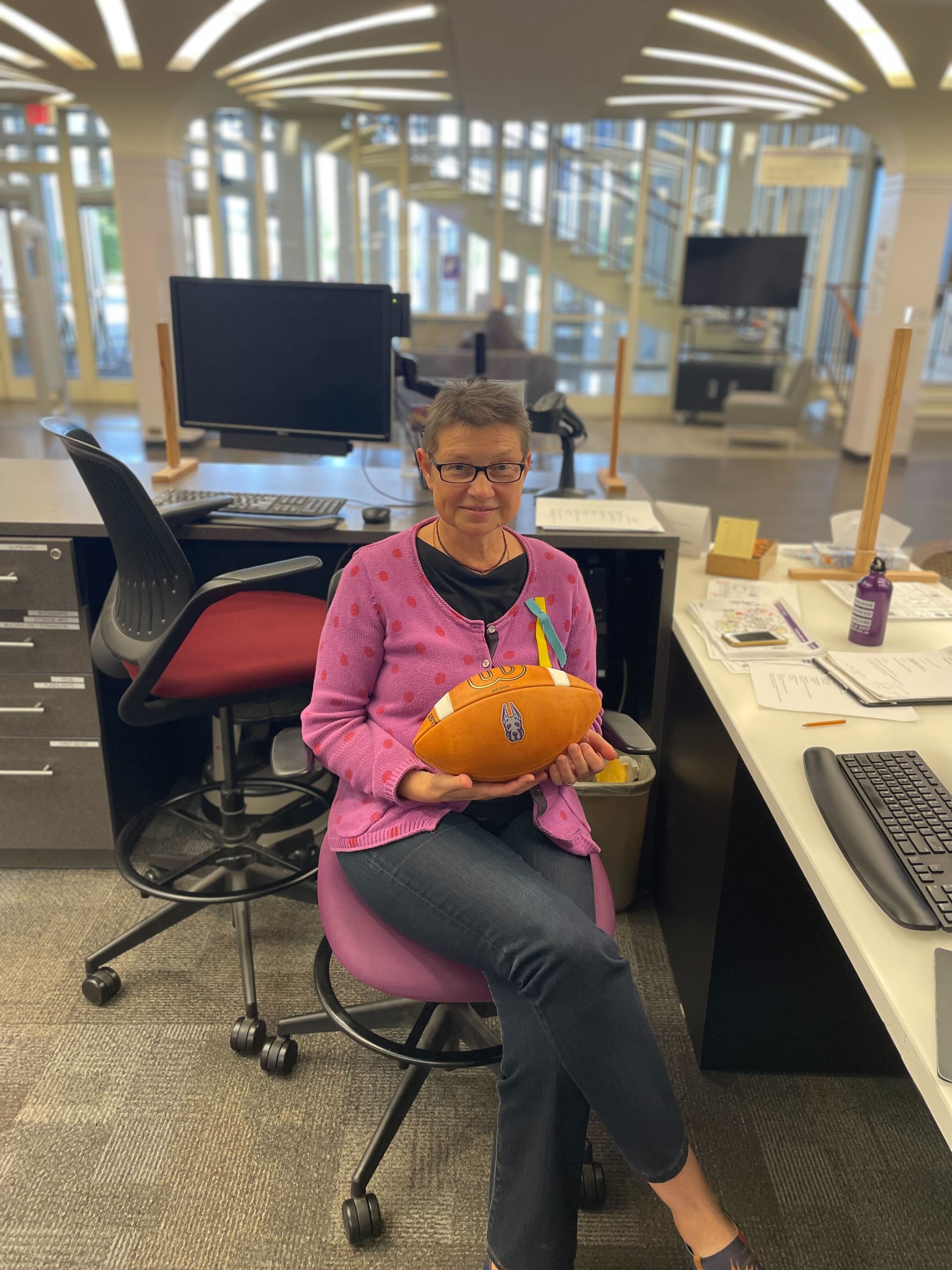 Inserted Layout Image
Image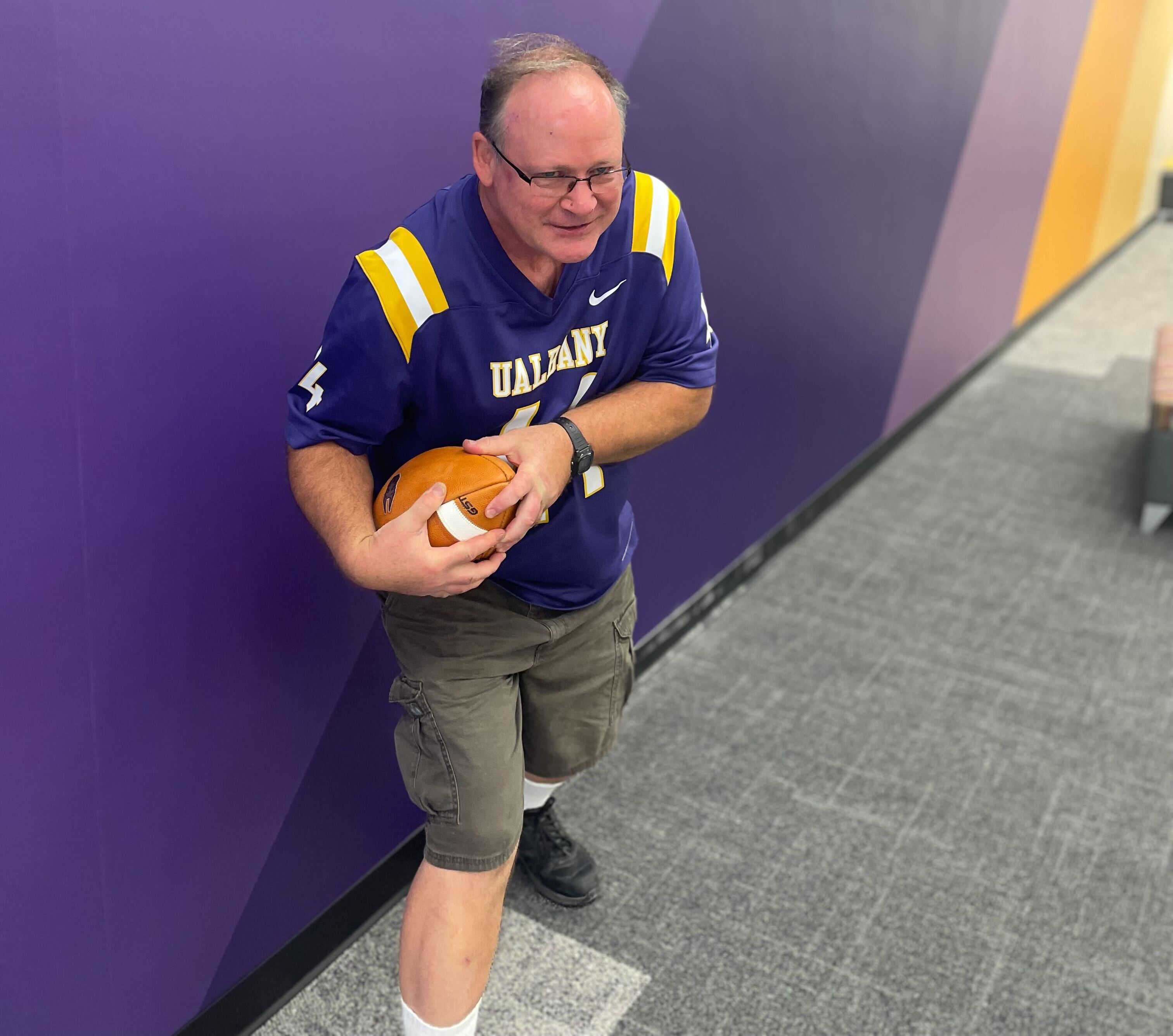 Brian King
Office Assistant 2, Science Library Shipping & Receiving Supervisor
Ryan Clow
Digital Scholarship Center Training Specialist
Football season is the best time of year. I'm excited to cheer on the team and help them in the Lower Level Lab!
Inserted Layout Image
Image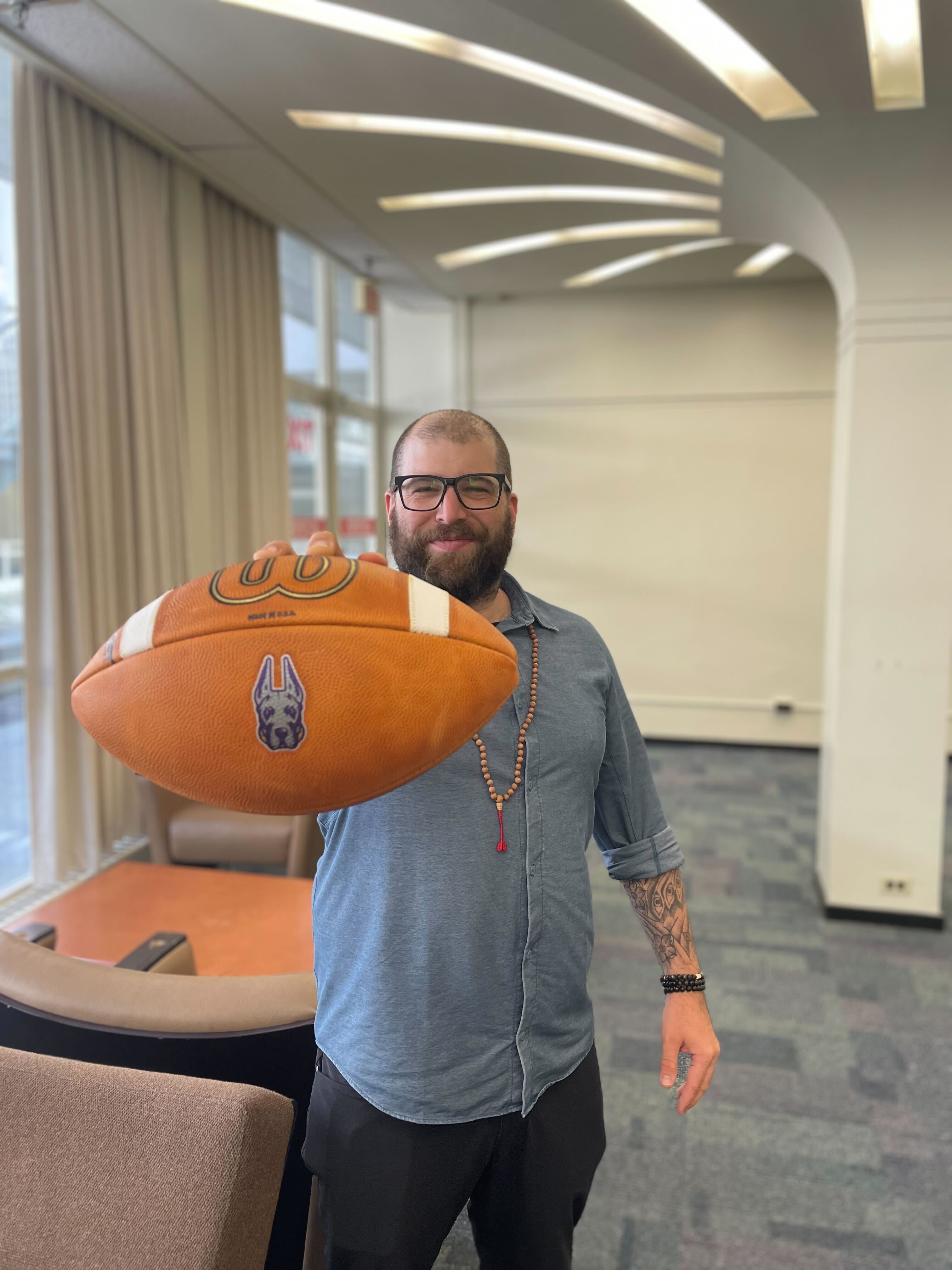 Inserted Layout Image
Image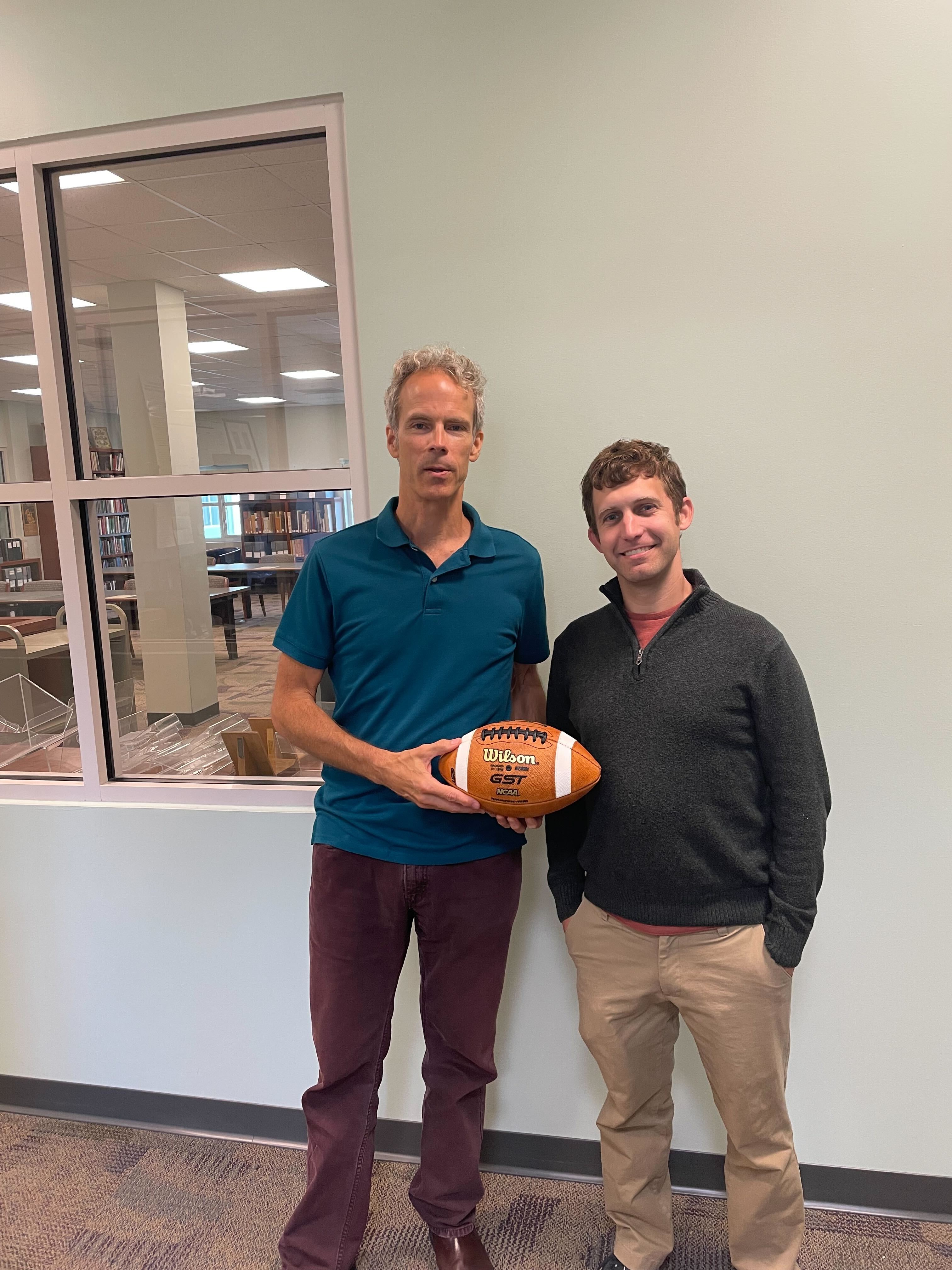 Mark Wolfe (left) and Greg Wiedeman (right)
Mark Wolfe
Curator of Digital Collections
My wife and I love going to cheer on the Great Danes. There's not a bad seat in the stadium...even if you're in the wrong seats! Last time my wife and I went, we accidentally took the seats of some UAlbany football alums who played in the 70s and 80s. We had a great time sitting with them—they all come back every year to catch some games!
Kabel Stanwicks
Director of Collections and Discovery
I'll be cheering for all our Great Danes both on and off the field this semester—Go UAlbany!
Inserted Layout Image
Image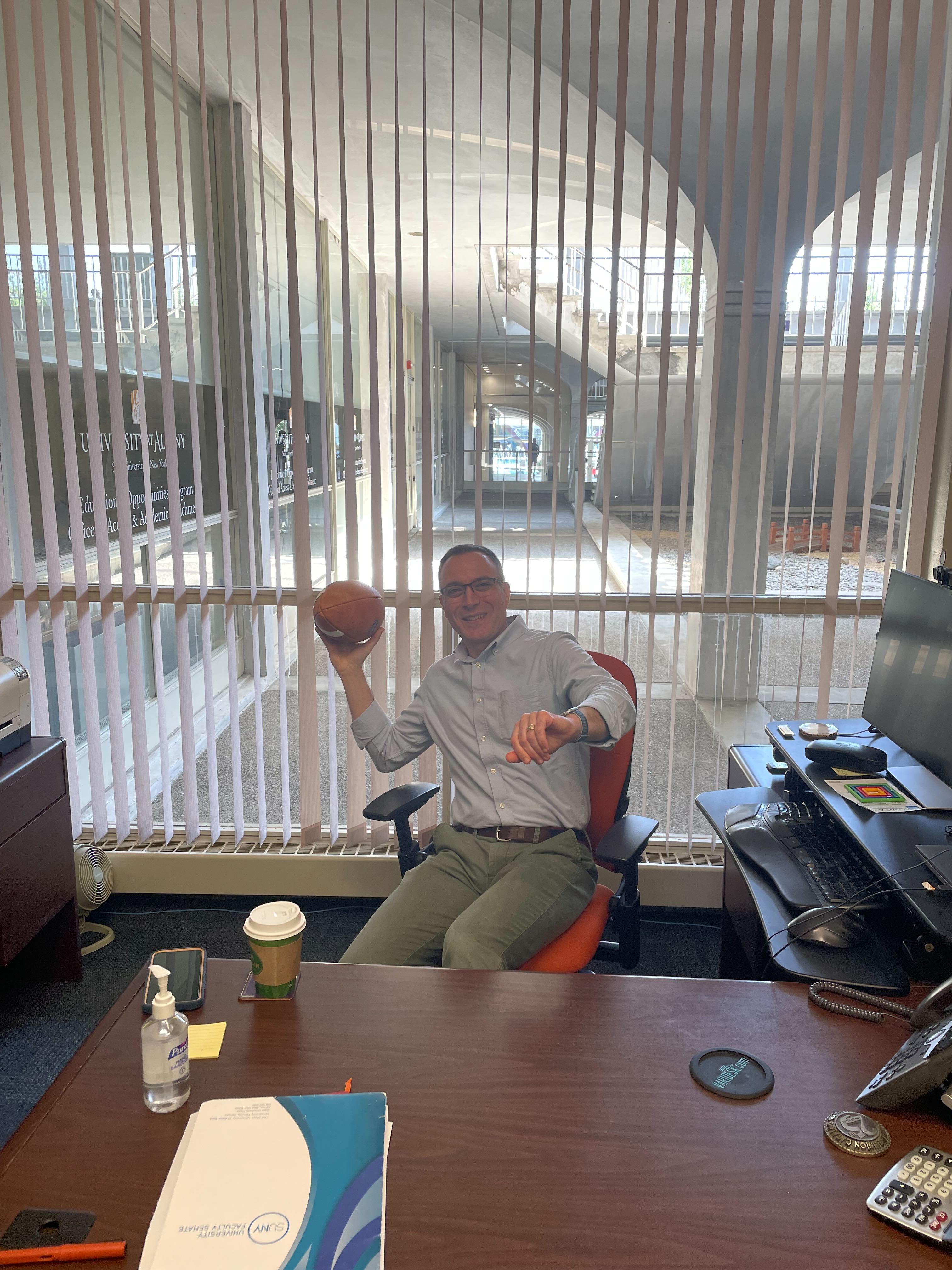 From your friends at the University Libraries: Good luck on the season, Great Danes!