Scholarly Communication Graduate Assistant
Anna Radkowski-Lee Graduate Assistantship
Academic Year 2022-2023
Dewey Graduate Library
The Anna Radkowski-Lee Graduate Assistantship was created in memory of the long-time Personnel Officer for the University at Albany Libraries.
Image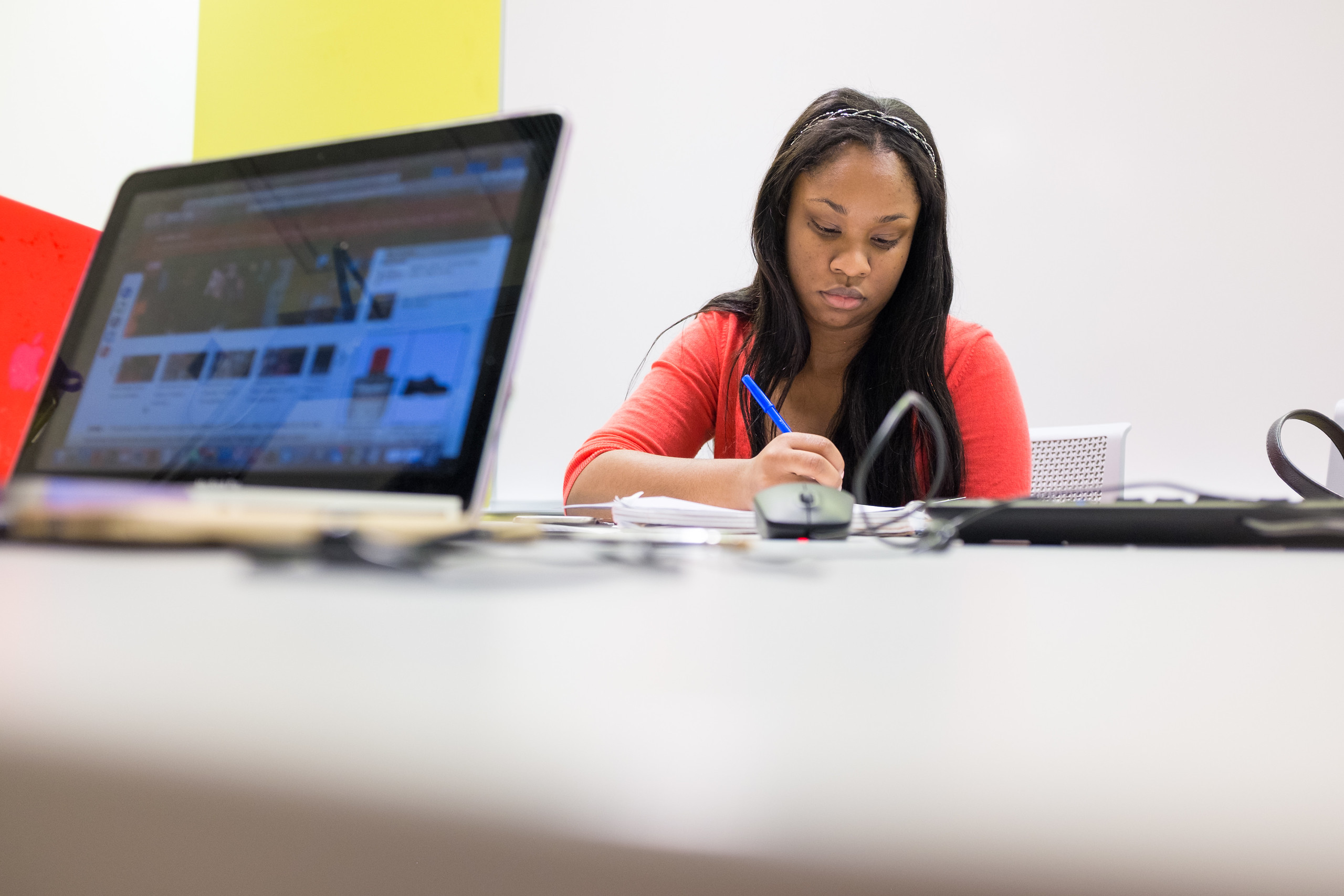 The University at Albany Libraries seek a graduate student to assist in assessment and technology integration projects in development by the Libraries' Scholarly Communication Team. The Scholarly Communication Team helps the campus community navigate shifting publishing, intellectual property, and information policy landscapes. The work of this team is undergoing rapid growth as it works to implement the recently enacted, campus-wide Open Access Policy (OAP). This policy requires campus researchers to make their publications openly available and freely distributed. In addition to OAP implementation, the Scholarly Communication Team promotes the dissemination, accessibility, and impact of scholarly and educational output produced at UAlbany.
As an active participant in the Scholarly Communication Team, the student will gain a holistic understanding of scholarly communication activities and services offered at an academic library. The student will learn about the mandatory Open Access Policy in SUNY, the concepts behind and importance of open scholarship, and the processes by which scholarship is made openly available.
The graduate assistant will work on projects that provide assessment of team programs and services. Assessment projects will consist of helping the team gather and visualize data pre-identified as useful for the evaluation of team activities. The student may also be able to devote time to exploring technological solutions that afford the team greater efficiency, capacity building, or service improvements.
Responsibilities:
Attends and participates in all Scholarly Communication Team meetings.
With direction and input from the Scholarly Communication Team, shapes replicable methods and processes for analysis and assessment of team activities carried out in fulfillment of the Scholarly Communication Team Operational Plan.
Explores ways of collecting various data elements from platforms and resources used by the Scholarly Communication Team and prepares it for basic analysis.
Works with the Scholarly Communication Coordinator to create a dashboard of key indicators and substantively contributes to a comprehensive scholarly communication assessment report for the 2022-2023 academic year.
May investigate community-facing feedback options for dashboards and metrics, such as embedding feedback mechanisms and dynamic data visualizations in the scholarly communication web presence.
May investigate technology integration projects such as integration of APIs with our repository platform to streamline data capture and workflow.
Performs other duties aligned with Scholarly Communication Team priorities and goals, as assigned.
REQUIREMENTS
Minimum Qualifications:
Must be enrolled in a University at Albany graduate degree program on a full-time basis during each semester of work. Demonstrated interest in open and replicable research, teaching, and learning.
Evidence of strong skills in one or more of the following areas, either through coursework or in a professional capacity: statistics, data collection, data analysis, data visualization.
Demonstrated proficiency with Microsoft Excel.
Excellent communication and organizational skills.
Ability to work well both independently and in a team environment.
Preferred Qualifications:
Interest in working within the library and information sciences field.
Enrollment as a CEHC student in the Information Science program who has completed IST 608 (Research Methods) and/or is pursuing the Data Analytics concentration.
Proficiency with one or more of the following: Microsoft Access, Tableau, R, or other statistical or visualization software applications.
Proven scholarly research and writing skills.
Hours/Compensation:
20 hours per week with a flexible schedule. Most work will be performed during the traditional workweek (Monday-Friday, 9am-5pm). Occasional evening or weekend hours, and working during semester breaks, may be required. The work of this position is intended to be performed in person and on-site at the Dewey Graduate Library (downtown campus).
Stipend of $10,361 for the 2022-2023 academic year and a tuition scholarship for up to 9 graduate credits per semester at the in-state rate.
Supervisor:
• Elaine M. Lasda, Coordinator of Scholarly Communication and Subject Librarian for Social Welfare, Gerontology, Dewey Reference, and Research Impact
TO APPLY: E-mail the following items to Elaine M. Lasda, Coordinator of Scholarly Communication, elasda@albany.edu. In the subject line, please indicate "Scholarly Communication GA Application." Failure to do so may cause delays in the review of your application materials.
Resume
Cover letter specifically addressing the position requirements
Email addresses and phone numbers of three professional references
Review of applications will begin immediately and continue until the position is filled.

For information on enrollment requirements and other details regarding UAlbany graduate assistantships, see The Graduate School's "2022-2023 Scholarships, Assistantships & Fellowships Guidelines for Students."