For over five years, the University Libraries have gathered the wider campus community together in an exchange of ideas and perspectives. The Campus Conversations in Standish series, launched in the Spring 2015 semester, stands out among the most celebrated, long-running programs offered by the Libraries.
The coronavirus pandemic, however, put the program in question. The final installment of the Spring 2020 lineup had to be postponed, and in-person gatherings on campus in the fall were reduced in size and scope. The Standish Room, for that matter, transitioned into a temporary classroom.
Image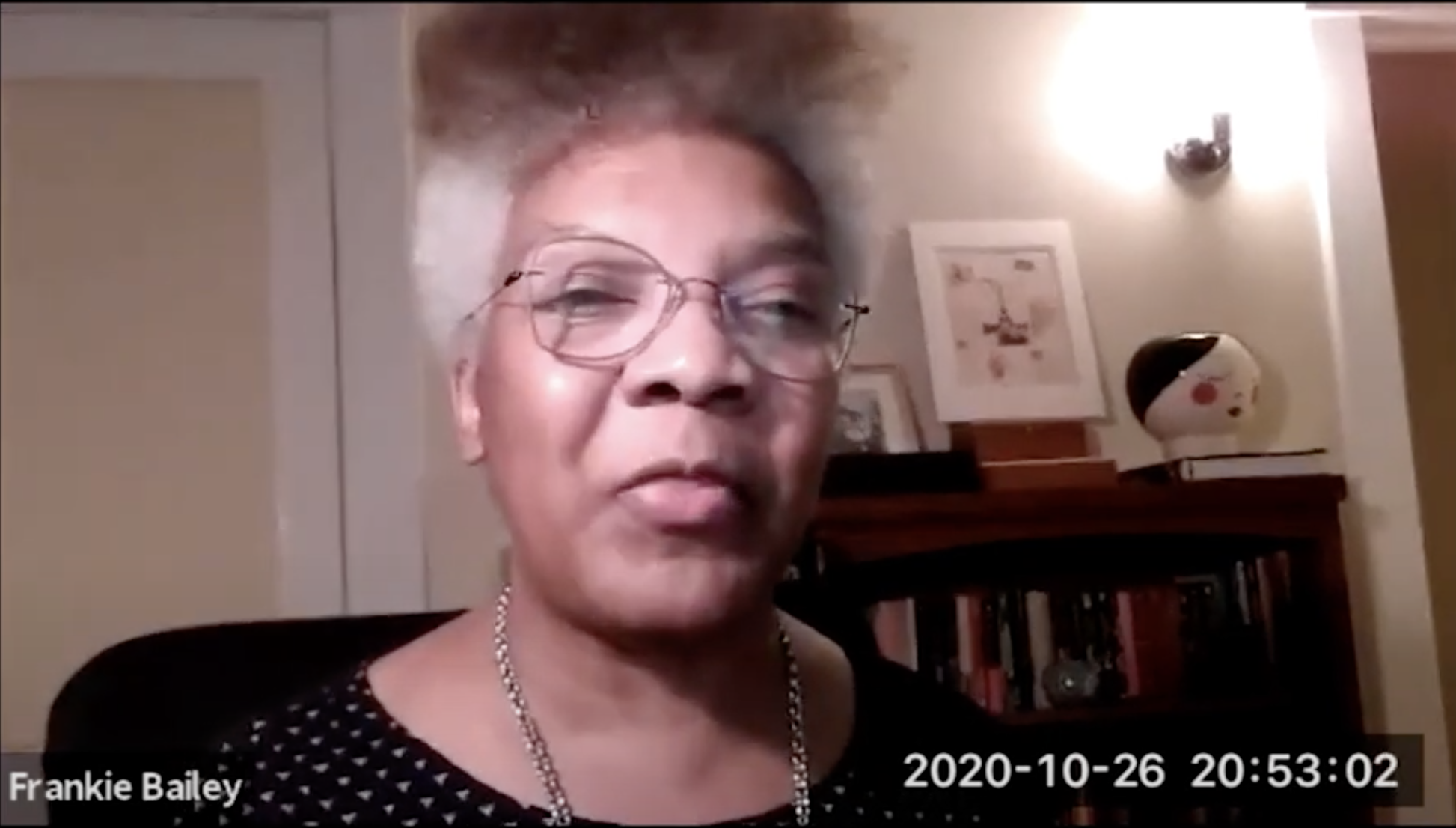 Professor Frankie Bailey on Zoom, recording for Campus Conversations.
After some brainstorming, the University Libraries found a way to continue the series: virtually. The Libraries followed up with three previous, popular speakers, as well as a new participant in the program, for video conversations shared on YouTube.
The episodes were:
"At a time when we are unable to gather in-person as a community, when we are grappling with particularly difficult issues, when authoritative voices are needed to help us make sense of those issues, and when a disciplinary lens provides both rigor and illumination, the talks that make up this year's Virtual Campus Conversations can help to fill the void," said Trudi Jacobson, Distinguished Librarian and Head of the Information Literacy Department.
All three videos are free online and free to stream. For more information on the series, please see the Campus Conversations in Standish landing page.