For 21 years, Karen Kiorpes has served as head of the Alice Hastings Murphy Preservation Department for the University Libraries. While most preservation librarians work behind the scenes, performing essential tasks to keep the collections usable, Karen places a premium on engaging with the community. Before she rode off into retirement on June 30, we caught up with her for a few questions.

Inserted Layout Image
Image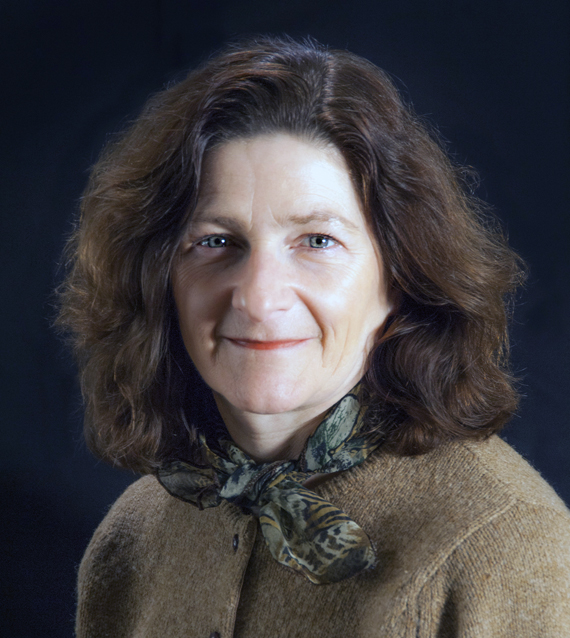 1. What drew you to art conservation in general and to working in libraries in particular?
As a young artist working in retail framing and the sale of art supplies, I was often asked for advice on material uses by customers, and my pursuit of becoming that professional started there. I completed four years of chemistry courses in one year and went on to complete my M.A.C. in 1990. My first position, as a bench conservator in an archive was amazing and challenging, but I was intrigued by the challenges of caring for large collections and felt I needed management skills to get there. I went on to complete my M.S.I.S. in 1997, and after several years of field service doing site surveys and educational programming in preservation, I felt had enough experience to move into a management role. I was fortunate to land the position of Preservation Librarian here at the University at Albany in 2001, where I could both run a program and with the collections themselves.
2. Has the preservation field changed as the entire library landscape shifted to more electronic resources?
Yes, it has, in so many ways, with growing emphasis on high-end digitization and preservation of digital assets, but our physical collections are still very much valued and in use by our communities. Just because there are e-books didn't eliminate print books—there is room for both in our world. So preservation departments have had to grow and embrace both the care of legacy holdings as well as the management of digital assets.

Conservators have warned for years that "a little bit of knowledge is a dangerous thing", shying away from general programming on the care of collections, but I never agreed with that perspective
3. You specialize in disaster preparedness. What advice would you give to librarians on how to handle emergency situations?
The most important thing an organization can do is to have at least a basic emergency response plan to help respond to the most common events, particularly leaks and flooding. Doing a basic risk assessment and addressing known problems is key. Here in the Libraries having plastic sheeting handy to protect collections from broken pipes, and knowing who to call right away for assistance, has helped us keep damage to a minimum.
4. You're highly active in the community—through outreach, workshops, and special events. Why do you find that so important?
Conservators have warned for years that "a little bit of knowledge is a dangerous thing", shying away from general programming on the care of collections, but I never agreed with that perspective. There's so much that can be done to prevent damage, to support preservation of collections, and to protect our valued collections such as proper handling and storage, basic repair techniques for general collections, monitoring the environment, etc. that doesn't rely on expertise in chemistry or material science. Smaller organizations really need good advice and assistance and appreciate help when they can get it. Working with others in the community helps ensure folks are getting the right information. Within the Libraries, staff training builds awareness, confidence, skills, and support for preservation and integrates care of collections into every aspect of operations. It's much more effective, and efficient, to prevent damage in the first place than it is to try and repair collections down the road.
5. You're an avid bicyclist. Have any biking plans for retirement?
I've got a new bike on order! The plan is to do as much of the Empire State Trail as possible in the years to come. We are so lucky to have these new, dedicated bike paths. New York State is a such a beautiful place to live.