Alice Hastings Murphy Preservation Department
We are a professional conservation lab engaging with the community through outreach classes and programs and caring for UAlbany's collections to strengthen the research capacities of our libraries for the future.
About Us
Established with special state funding in 1987
Named for Alice Hastings Murphy in honor of her generous bequest to the University Libraries
Oversees care of General and Special Collections items
Monitors library environment
Responds to library emergencies
Participates in professional conservation and preservation associations
Trains library staff in collection maintenance and emergency procedures
Offers public outreach classes and programs
Recognizes and abides by recognized guidelines and professional standards, and by the Copyright Policy for Preservation & Access.
Programming
We offer workshops and other programs on a broad range of subjects for the University and the wider Albany area community. We organize staff training opportunities as problems or challenges arise. We invite you to contact us if you have ideas or recommendations for future workshops.
Inserted Layout Image
Image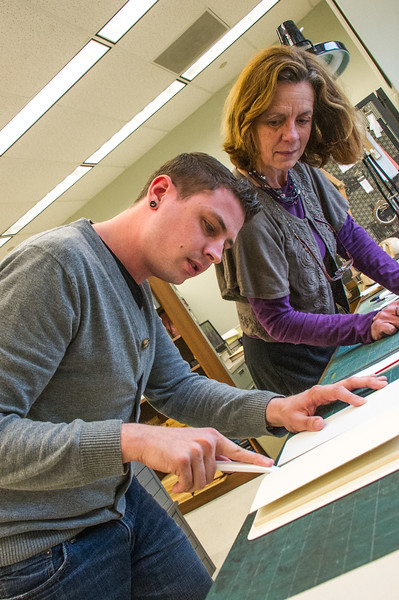 Resources
Learn more about various academic programs, blogs, book arts training, collections care and jobs available in the field of Preservation.
Our Services
The University at Albany Libraries have a well established preservation program that is effectively dealing with resources in traditional formats, and currently works with others in the University community and beyond to provide, organize, and preserve scholarly electronic materials with the same long-term commitment.
Learn More About Our Services
Digitization is the act of scanning non-digital, analog materials to digital format. Digital preservation is the act of managing and continually strategizing to keep digital information accessible and authentic.