The University Libraries are offering modified hours during the intersession period from December 15, 2021 - January 18, 2022.
The University Library is open Monday through Friday 9 a.m. - 6 p.m. (including Christmas Eve and New Year's Eve).
The Science Library and the Dewey Graduate Library will be closed from December 18, 2021 - January 18, 2022. Use the Search Tool to request materials from these libraries for pickup at the University Library.
Chat reference is available 24/7. In-person reference service is available noon - 4 p.m. at the University Library, beginning January 3.
The University Libraries wish everyone a happy and healthy holiday season! We'll see you in the spring semester.
Image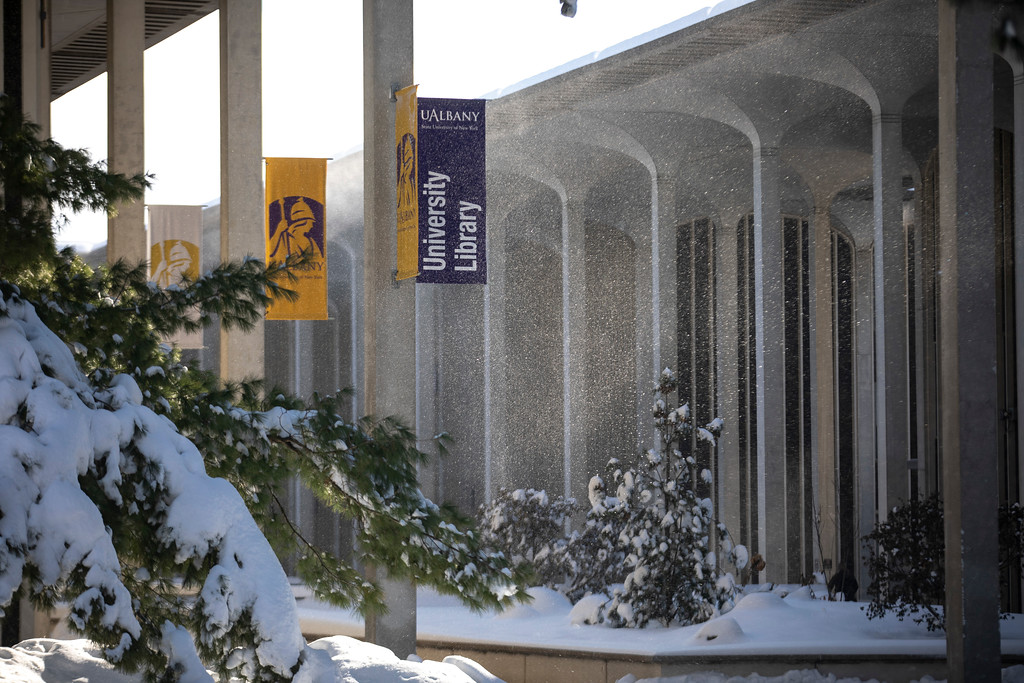 Intersession 2021-2022 Hours
Dec 15 - Jan 18
Mon
Tue
Wed
Thu
Fri
Sat
Sun

University Library

9am - 6pm
CLOSED
Reference Dec 18 - Jan 2
CLOSED
CLOSED
Reference Jan 3 - Jan 14
12p - 4p
On-Call
CLOSED
Jan 17 - 18
Jan 17
(Martin Luther King Jr Day)
CLOSED
Jan 18
Library: 9a - 8p
Reference: 10a - 5p

Science Library

CLOSED
8:30a - 5p
CLOSED
Special Collections & Archives
9a - 5p
CLOSED
Dec 18 - Jan 16
CLOSED
CLOSED
Jan 17 - 18
Jan 17
(Martin Luther King Jr Day)
CLOSED
Jan 18
8:30a - 6p

Dewey Graduate Library

CLOSED
9a - 5p
CLOSED
Dec 18 - Jan 16
CLOSED
CLOSED
Jan 17 - 18
Jan 17
(Martin Luther King Jr Day)
CLOSED
Jan 18
9a - 5p