Information Literacy Department
Supporting the information literacy needs of all members of the academic community through classroom and online instruction, research assistance, and campus-wide collaboration.
The Information Literacy Department of the University Libraries empowers students to be confident users and creators of information in a dynamic and continually evolving information landscape. We prepare students to think critically about the information that they encounter and create, in a variety of forms, both within and outside of academia….We collaborate with faculty members and administrators to shape information literacy instruction for individual courses, programs, and majors. 
Library Instruction Sessions
This service is available to University at Albany Faculty/Teaching Assistants in conjunction with a course
Request that a librarian teach your students key information literacy and assignment-related research concepts. Instruction takes place during a class period.
Inserted Layout Image
Image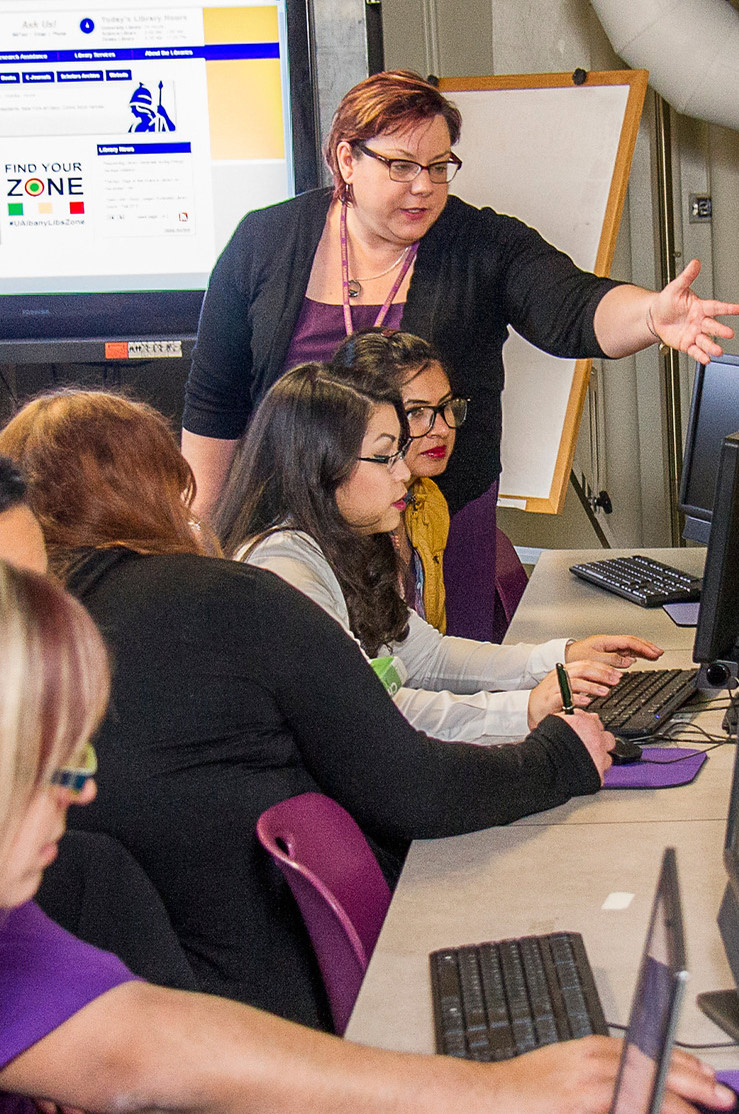 "Information Literacy at UAlbany opens revolving doors for any sort of academic endeavor. The services provided by this office attends to students' research and assignments needs. Innovation, charisma, interest and valuable attention are all found within."
- Luis Paredes
Information Literacy Playlists
Become a more confident user and creator of information with these curated lists of online resources.
Image

Working with Scholarly Sources

Your professor may have assigned a research project, but put some limitations on the types of sources you can use. You may have been told to use articles, but only scholarly…

Start

Image

Fake News

The creation and distribution of fake and misleading news has proliferated, and has had a profound impact on recent events. It is imperative that we recognize and repudiate…

Start

Image

Determining Credibility

One thing to look for when trying to determine if a resource is credible is the authority of the person/people who created that resource. Look not only to see how much…

Start
FAQ About Information Literacy
Metaliteracy Badges
The metaliteracy digital badges provide an engaging way to become a more adept, confident creator and consumer of information in today's complex environment. The four badge names give a good sense of the value of these areas of learning: Master Evaluator, Digital Citizen, Producer and Collaborator, and Empowered Learner. Each of these is made up of a variety of modules called quests and challenges. Badges are digital certificates that can be earned through the completion of a series of tasks. Once a badge is earned, it can be displayed on professional networks or digital portfolios such as LinkedIn and Credly to highlight your achievements to professors, future employers, grad school admissions committees, or anyone you would like to impress with your knowledge and skills!
Inserted Layout Image
Image