PAWS is a research consultation service for UAlbany students, faculty and staff that provides a one-hour appointment with a reference librarian.
During your consultation we can:
Direct you to specialized databases to get in-depth information in your field of study
Help you select search terms that will yield better results
Develop search strategies and give you tips for searching
Find citations to resources located at other libraries
In most cases, your research appointment will be a remote or virtual meeting, though some of our librarians are offering in-person appointments.
Image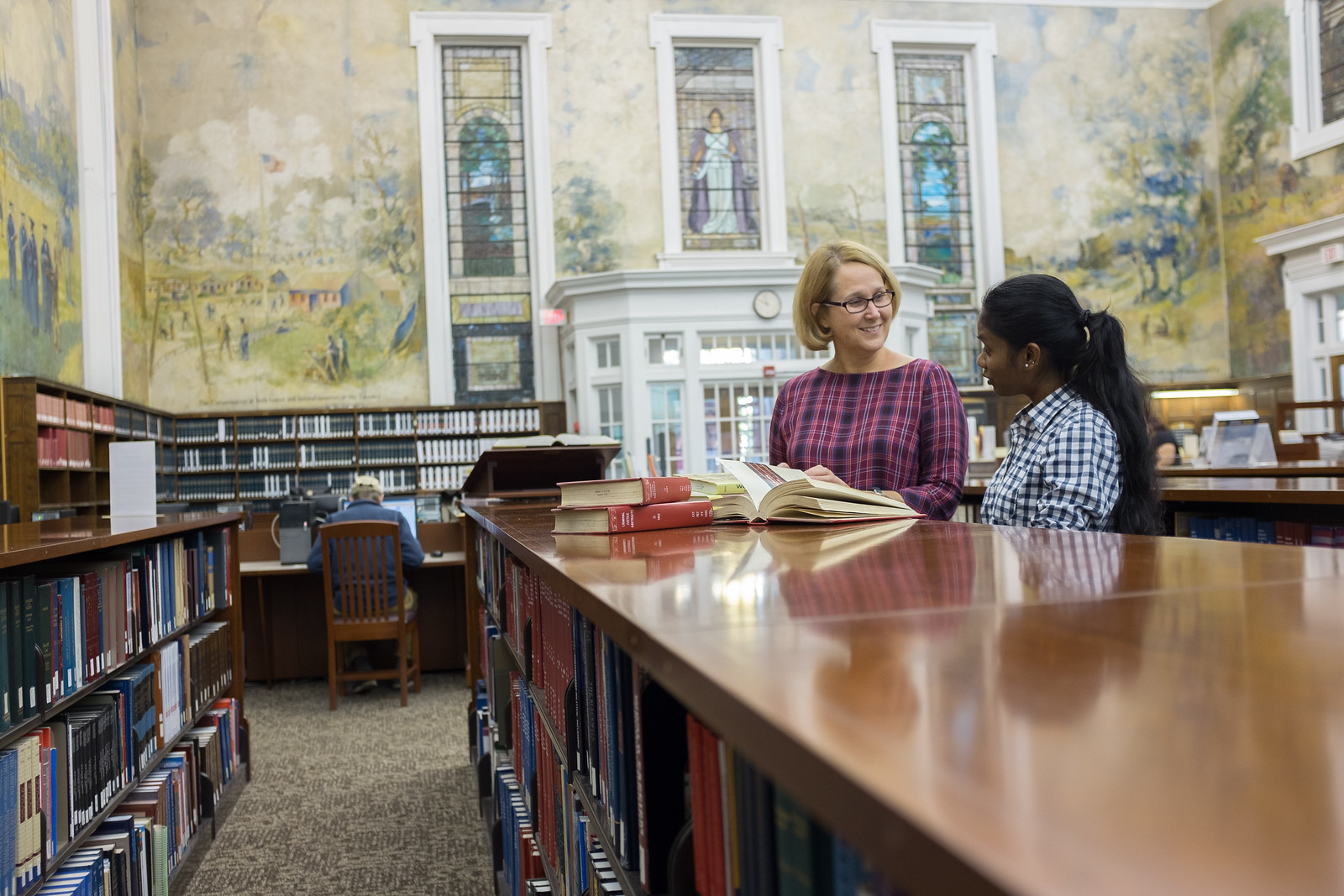 Schedule a PAWS Appointment
Appointments are available Monday-Friday between 9am-5pm. Appointments require 24-hour advance notice.
Schedule an Appointment Now
Need help right now and can't wait for an appointment?
PAWS Research Plan
To help you get started and make the most of your consultation, you may want to write down your research topic and question and indicate the types of sources you need on the PAWS Research plan before your appointment.
Faculty or Graduate Student?
For an in-depth research consultation, make an appointment with your subject librarian.
Our Subject Librarians have expertise in particular academic disciplines and topic areas and can help you with research strategies, focusing on a topic, and evaluating information.
Other Research Services at UAlbany
Information Literacy Instruction
Our Information Literacy Librarians design and teach engaging lessons on information literacy in a variety of modalities, including in-person and virtual instruction, research guides, and self-paced tutorials that can be assigned for credit. As an instructor, you can consult with a librarian to learn more about services and resources that can be tailored to meet your students' information literacy needs.
UAlbany Writing Center
Since 1977 the Writing Center has offered students, faculty and staff a process-based approach to writing at any stage of the writing process.
Peer and Online Tutoring
Students at UAlbany can take advantage of tutoring services and can use peer tutoring for specific courses through EAB/Navigate. Or, students can use NetTutor for subject tutoring, an online 3rd party tutoring service accessed through Blackboard. Peer tutoring is a scheduled 1-hour peer-to-peer tutoring session. Sessions can be scheduled in-person or through Zoom.
Additionally, students can use the Study Buddies feature on the Navigate app to connect with other students in the class to form study groups and work with peers.
Where To Find
Research Consultations may be remote (Zoom platform) or in-person at the University Library, Science Library or Dewey Library.