Welcome to a special Kickoff edition of the Library Update newsletter!
It's an exciting time on campus. On Saturday, the University Libraries welcomed new students at Casey Stadium during Great Danetopia. On Monday, we opened our doors for the first day of the fall semester, the start of what is one of our busiest weeks of the year. This weekend, we return to Casey Stadium to watch the Great Danes begin the football season against Fordham.
Football and libraries have more in common than you may think. In My Library Story with Coach Greg Gattuso, you will read about how football has evolved dramatically throughout the last 50 years, but the spirit of the game remains the same.
Image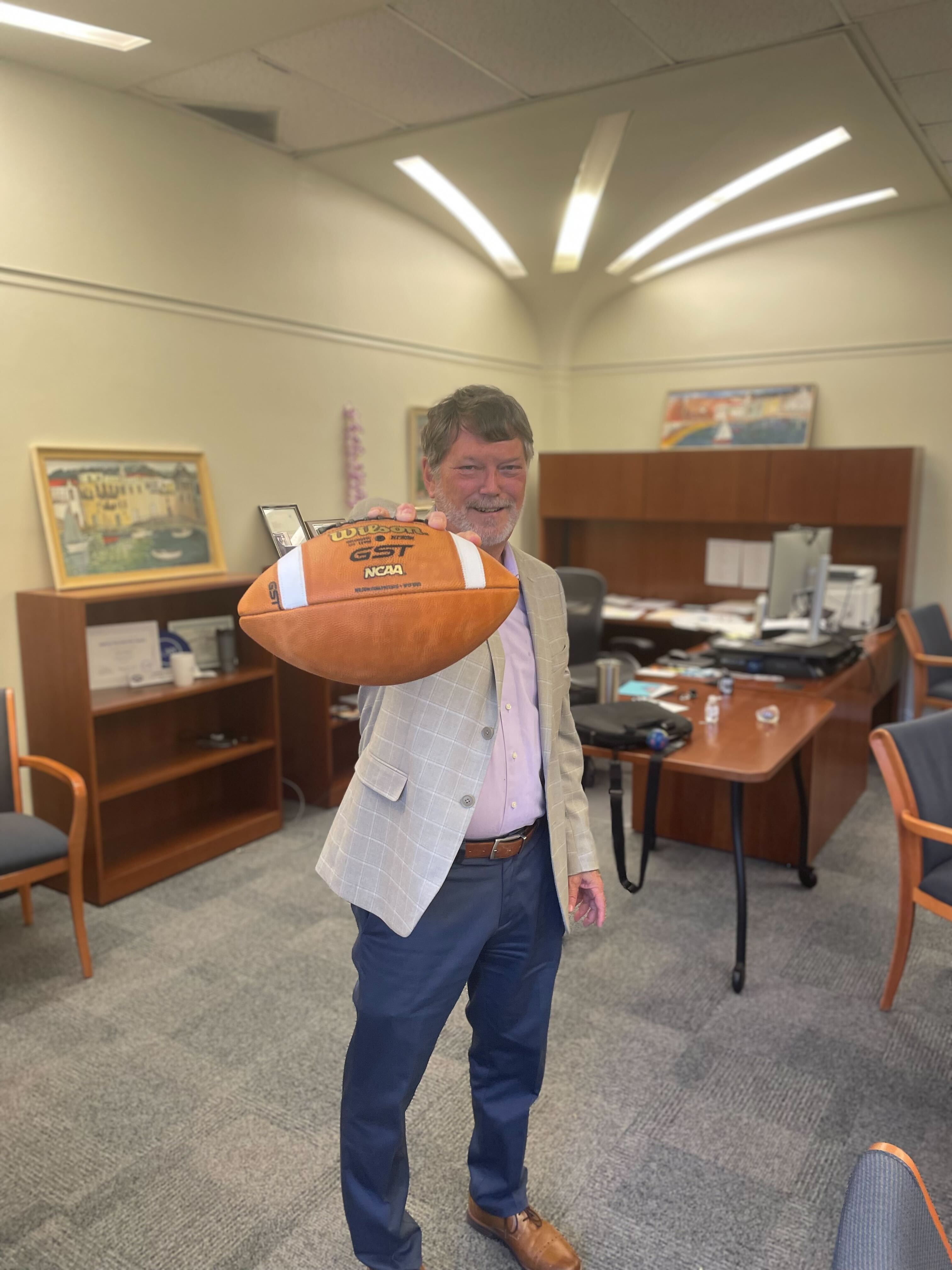 I think that's true of libraries, as well. The services we provide, the tools we employ, and the spaces we offer are different today than in previous decades. Yet the University Libraries remain committed to supporting the learning and research needs of our campus.
This is clear to see in a profile of our Marching Great Danes and how they use the Libraries. Elsewhere in this edition we take a deep dive into Special Collections and Archives to revisit the 1973 football season, the first varsity campaign at UAlbany. We also asked faculty and staff to share what they're excited about heading into the football season.
If you see me at one of the games this fall, feel free to say hello. We will also have a Libraries table for Homecoming on October 21 with some fun activities. Details will follow soon.
Thank you for your continued support of the University Libraries, and let's go Great Danes!