Use the Studio for rehearsing presentations and thesis defenses, recording interviews, and podcasting.
The Studio is outfitted with:
studio lighting
HD TV screens
PC
movable furniture
lectern
whiteboard
green screen
webcam
teleprompter [upon request]
Podcast workstation 4 microphones, mixer & Audacity on a PC [upon request]
Image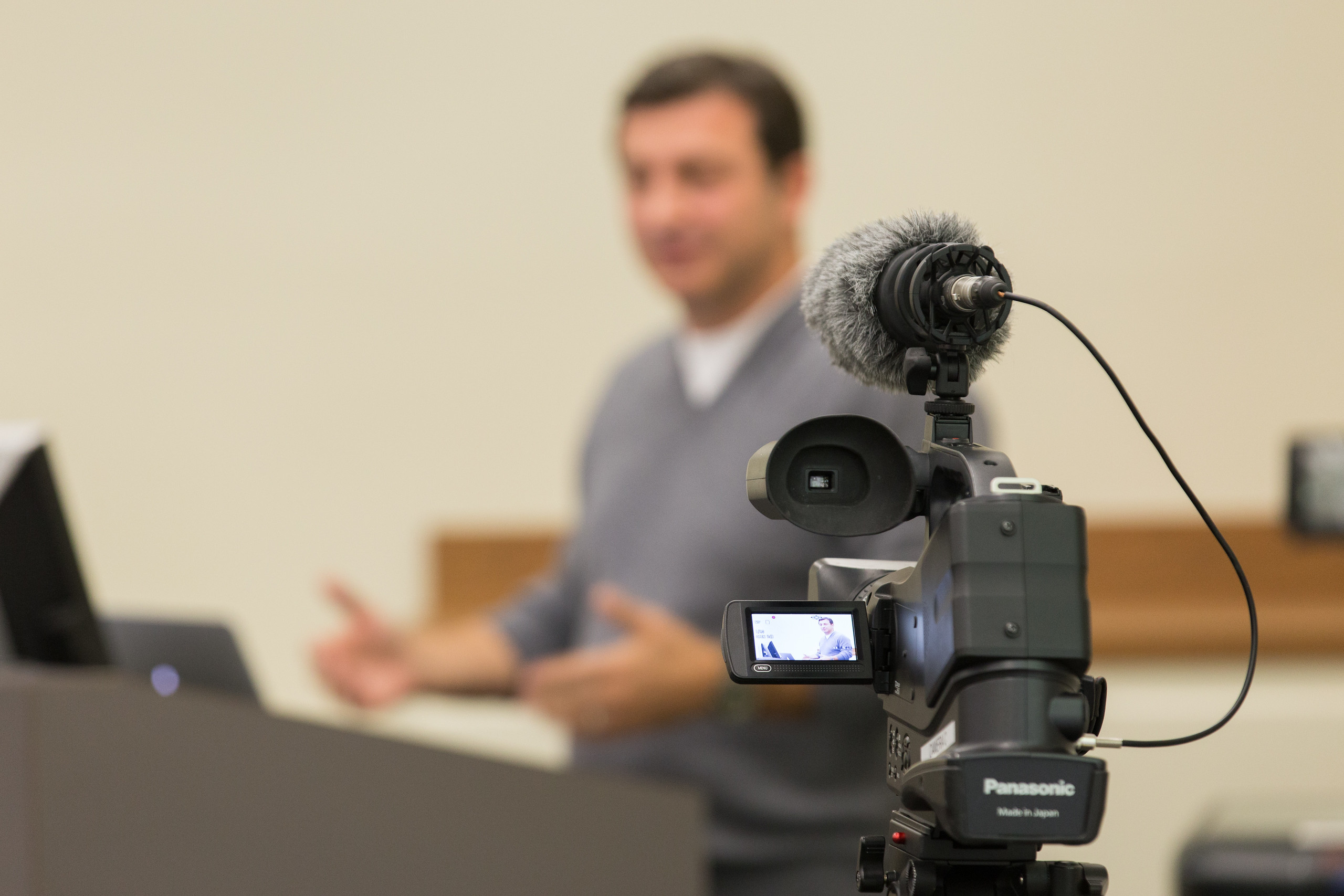 Use the Studio to:
Practice, record, playback, and save your presentation
Record videos for your YouTube Channel. Borrow recording equipment from the IMC.
Interview special guests for a Podcast series
Use the podcast/audio recording station built for small groups
Display content from laptop on the 55" HD TV screen
The Studio is not available for individual or group study.
Please review all terms and conditions in the Studio B26 Policies document below before making your reservation.
Where To Find
Studio B26 is located in the basement of the University Library, inside the Current Periodicals Reading Room. The studio is only available when the IMC service desk is staffed. Drop-in use may not be possible.