University Library, LI B29 and LI B30
The rooms are for individual use. The rooms are not soundproof.
Available technology includes:
Windows PC
HD Webcam
Audacity
Dragon, speech recognition software in LI B29 only
Google Hangouts
WebEx
Zoom
OBS, Open Broadcaster Software
Microsoft Teams
Camtasia in LI B30 only
Image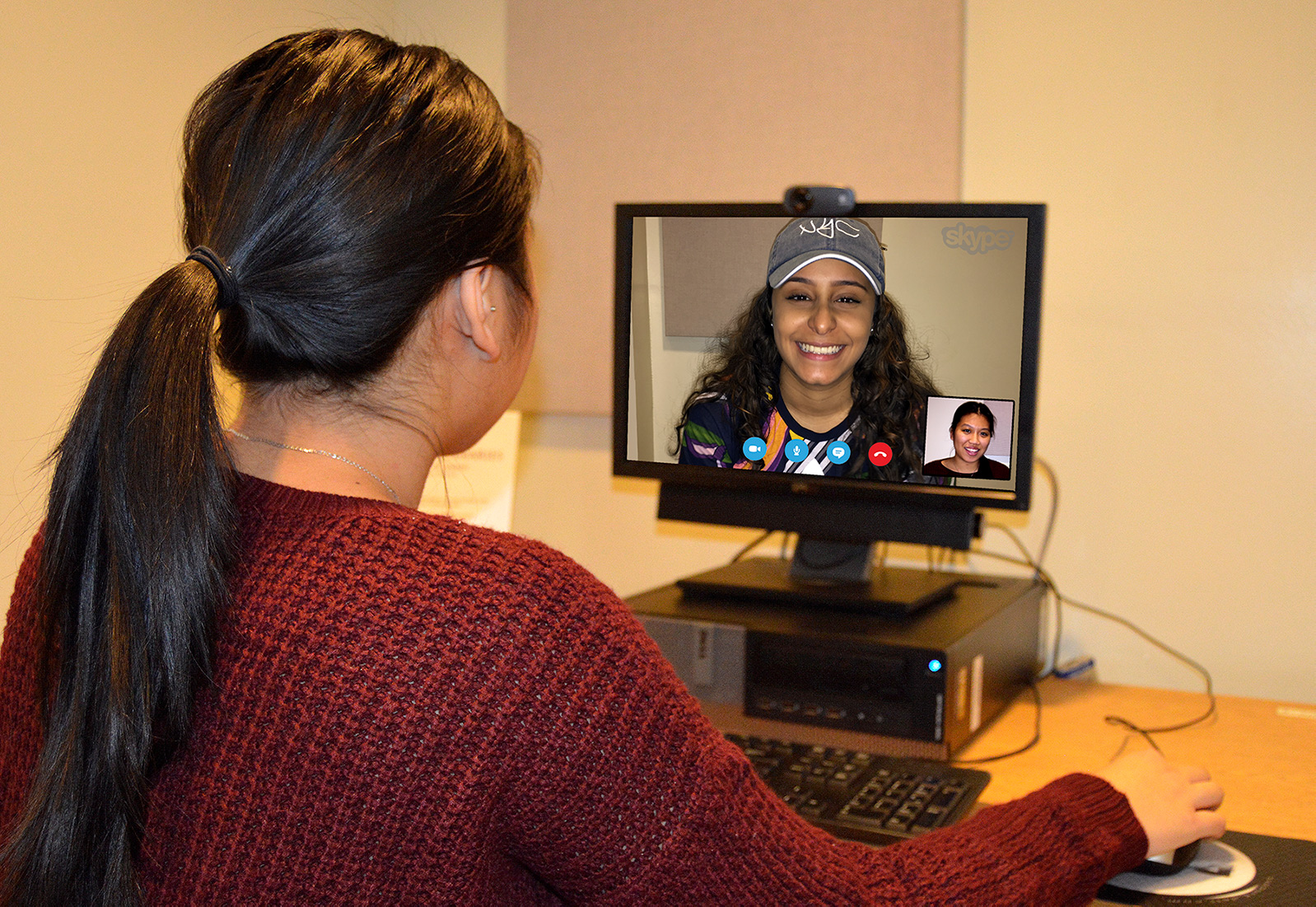 Policies for Use:
The rooms are only available to University at Albany students, faculty, and staff who are eligible registered borrowers of the Library. Courtesy borrowers and borrowers with significant fines are not eligible to use the rooms.
To access the rooms request the room key at the Circulation Desk
The rooms accommodate one person and may be used for up to three hours per day.
The rooms may be reserved in advance and may be available on demand.
Reservations will be held for 15 minutes after reserve start time before being cancelled.
The fine for a room key returned after due date and time is $15 per hour or any part of the hour.
Please abide by the University Libraries' Code of Conduct and the Responsible Use of Information Technology Policy
University Libraries staff reserve the right to enter the room at any time.
The video chat rooms are not available for individual or group study.
Where To Find
The Video Chat Rooms are located in the basement of the University Library, inside the Current Periodicals Reading Room.