The University Libraries Award for Outstanding Undergraduate Research is pleased to be accepting submissions for the 2020/21 award period.
We look forward to receiving your projects!
Inserted Layout Image
Image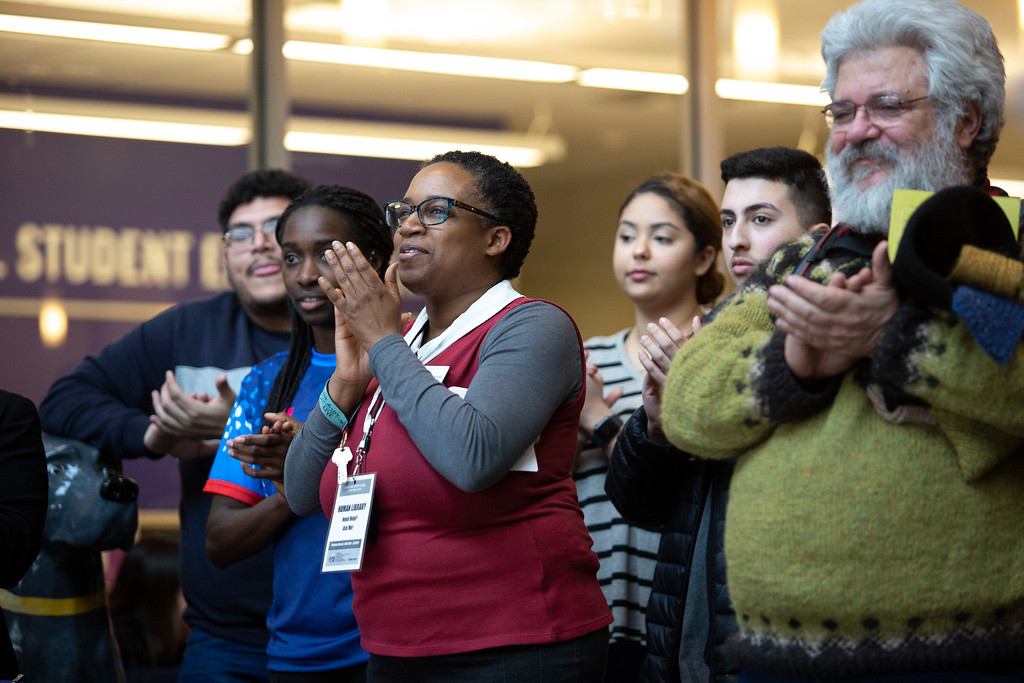 The University Libraries are pleased to invite applications for the Award for Outstanding Undergraduate Research. This award recognizes undergraduate students who have demonstrated excellence and innovation as part of an original course-related research project that utilizes library resources.
All currently enrolled undergraduate students are eligible for the award. One award of $500 will be given for an individual research project completed at the freshman or sophomore level and one award of $500 will be given for an individual research project completed at the junior or senior level. One award of $1000 will be given to a group research project completed at any undergraduate level. Awardees will also receive a certificate suitable for framing.
Criteria
The submitted research project must:
Be a research project completed by an individual student or group of students for an undergraduate course (including lab-based work and independent study) at the University at Albany within the previous calendar year. This can include traditional research papers or more creative text-based, visual, or mixed media works so long as the project is in a format that can be submitted for review.
Represent the original work of the project author(s)
Utilize the libraries' electronic or physical collections or other intellectual resources
Show evidence of creative and critical thinking related to the research process
Demonstrate an understanding of information literacy concepts related to finding, evaluating, and using information appropriate to the context of the research activity.
Include complete and suitable attribution of the sources used, such as a bibliography
Be supported by a faculty sponsor who is familiar with the project and can speak knowledgeably about the work submitted
Only complete submission packets will be considered
All submissions must be received by April 5, 2021.
Questions about the award and the application process can be directed to libprize@albany.edu
Undergraduate Research Award FAQs